F Is for Family: Season 1
(2015)
Where to watch
Subscription
You might also like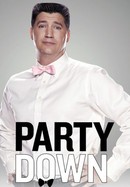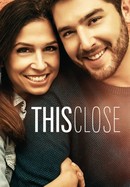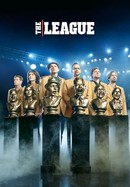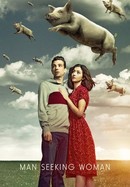 Rate And Review
F Is for Family: Season 1 Photos
News & Interviews for F Is for Family: Season 1
Audience Reviews for F Is for Family: Season 1
Old school comedy, Frank is classical dad of 60s and 70s. He is dealing with personal, work, and family issue the best he can. He sometimes loses his temper, gets bitter, and sees his life as a failure. This relatable with any typical household, and a man in general. Storyline is interesting and family relationship is relatable. If you like Bill Burr jokes, you will love the "F for Family" series

it's a comedy that makes you pass the time, there's no doubt about that, but it's so vulgar that sometimes I don't enjoy myself who knows how much. Despite this, it has the elements to be a comedy. SUFFICIENT!

I love this show, it's refreshing to see other families living a somewhat 'real' life where they aren't mega rich, never worry about bills, and everything always works it's self out, basically the peaches & cream life. This is more closely related to what someone might consider a 'normal' family.

F'ing Hilarious (slaps knee). Love Bill Burr.

Must watch. Great storylines with a fun voice ensemble.

Funny over the top comedy, Bill is great.

[⭐️80%] F is for Family's first season is a nice introductory season, it doesn't try anything too ambitious, instead it remains grounded and thrives from its realistic family matters, as well as characters personal troubles. The comedy merges well with the more serious matters, providing an equal amount of fun and emotion.

Hilariously dark and sarcastic, 'F Is For Family' shows no signs of slipping soon with its provocative characters.

It relates to you even though it based on a middle class family in the 70s ITS FUCKIN FUNNY !!! And it put in a father that trying to be good perspective but shit happens But love that Frank is so honest . Generally AMAZING FUNNY ASS CHARACTERS love all of the main characters especially the oldest son hes so cool 😂😂 like I love his vibe even if he isn't the brightest. in a small way it reminds me of family guy but more real and I just love the concept of it sometimes it's you sad too because again, they show how broke they can be but they still try to survive and even though frank is a father with a temper but at the end of the day he is there for his family .

Comics don't always succeed when they transition to television shows, but Bill Burr's animated series is a glorious exception.
See Details