Gentleman Jack: Season 1
(2019)
Where to watch
Buy from $2.99
Buy from $2.99
Subscription
Buy from $2.99
You might also like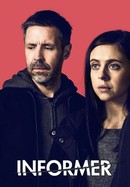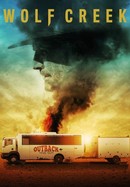 Rate And Review
Gentleman Jack: Season 1 Videos
Gentleman Jack: Season 1 Photos
News & Interviews for Gentleman Jack: Season 1
Audience Reviews for Gentleman Jack: Season 1
One of the best and most authentic series I've ever watched. Suranne Jones and Sophie Rundle are just phenomenal! This show deserves all the awards!

Excellent - but mystified by scrip writers using the term 'between a rock and a hard place' in 19th Century Halifax when I believe the term originated in the USA early the following century.

Best show. Period. Better does simply not exist

Tired of these "historical" shows that are reinvented according to 21st Century mores and politics. I get the sense that we're nearing the end of this onslaught of half-baked shows - hope so, because they're ham-handed and tedious.

Smart, based on real events, awesome acting. What not to like!

(PT) Uma série envolvente em toda a sua história, independente do foco do episódio. A personagem literalmente consegue chegar ao telespectador e transforma-lo em um amigo íntimo, contando seus segredos. O contexto histórico só enriquece o roteiro e faz da trama muito mais interessante. Além disso, a produção supera as expectativas, com figurinos fiéis e cenários convincentes. Atuações impecáveis de todo o núcleo, com destaque para Suranne Jones, que mostra todas as emoções de Anne de forma espetacular. ------- (EN) An engaging series throughout its history, regardless of the episode's focus. The character literally manages to reach the viewer and turn him into a close friend, telling his secrets. The historical context only enriches the script and makes the plot much more interesting. In addition, the production exceeds expectations, with faithful costumes and convincing sets. Impeccable performances from across the core, with an emphasis on Suranne Jones, who showcases all of Anne's emotions in a spectacular way.

Simply amazing, can hardly wait for Season 2.

A wonderful, top quality period drama about a real British lesbian woman, and a great insight into life in the North, as most period dramas are South-centric. It is so valuable to know Anne Lister existed, and the other characters are fantastic too. I can't wait for series 2.

For the time period this was a very unrealistic scenario. Other than Anne Lister trying to seduce women, the storyline is very weak. This woke programming is getting very tedious. I've seen Suranne Jones in much better series. Sally Wainwright productions are going downhill.