Heroes: Season 4
(2009 - 2010)
You might also like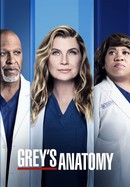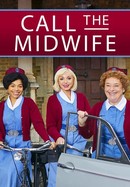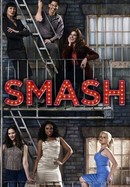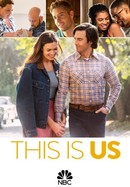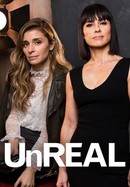 Rate And Review
News & Interviews for Heroes: Season 4
Audience Reviews for Heroes: Season 4
One of the most telling moments for this season, this show, and how the whole crew must have felt compared to whatever the writer/director was doing to keep getting it renewed even with failing ratings, bad reviews, and more and more stories surfacing of the crew and actors being treated like dreck, is at the end fight. Peter Petrelli literally grabs the villain and throws him to the ground, yet the next scene he needs to walk into a tent to get to him and take like a gazillion steps. The continuity and filming crew just didn't care anymore and weren't even trying, and you could see in the blank stares of the actors they realised how horrible this was, how damaging it could be to their career (heard a lot about most of these actors lately?) yet stuck with a contract. Never mind that the storyline made no sense whatsoever and even the title 'Redemption' for the whole season, nobody knew at the end of even one person that was supposed to be redeemed anywhere. I *do* vividly remember literally everyone ridiculing how at the end there was already the announcement for the next season and the title. Nobody up until now has any idea how Kring did it to get even these many seasons but luckily for everyone, anywhere, someone higher up than all the enablers must have decided to cut it and say 'enough is enough'. Maybe some shareholders stood up, who knows. Fact is: Don't bother trying to watch this. The story doesn't mean anything in the grand scheme of things, the buildup was for the end and what would have followed.

It was great :( I can't believe they cancelled it.

Heroes' fourth season is... fine. It's just fine. A thoroughly forgettable experience with a subpar main villain and an extremely rushed turn of Sylar's character. Maybe they did good in cancelling the show...

This season was rudderless, just veering from plot line to plot line without any sense of purpose. A vague threat and no real big bad until the final few episodes, and many of the Heroes forced to act out of character to drive the plot. As per usual it is up to Hiro and Peter to make this season even watchable.

I truly enjoyed the conclusion that was season 4 of Heroes. Although all good things must come to an end, they left this franchise without a disappointing cop-out of an ending.

A surprising improvement after the trainwreck that was season 3, the fourth season of Heroes scores points for its back-to-basics approach, getting characterizations back on track after they basically became hopeless, introducing new characters who mostly aren't obnoxious, poorly written characters wasting actors' potentials and a lighter tone. For once, they don't have to worry about any bad futures. Season 4 still has problems, though. The villain is the worst one, ratings stunts abound (Claire is bisexual even though there were no hints that she was ever attracted to the fairer sex), the ending despite being a surprisingly good spot to end the series even though it wasn't meant to be as it got cancelled three months later has the show's trademark idiocy returning full force (the premise of Reborn doesn't help) and being too late. To specify, this was the closest we were going to get to a return to form as the damage Season 3 inflicted had already been done and as a result, although there are more good episodes than bad episodes, its just barely. Still don't regret seeing Season 4, however.

They did an excellent job tidying things up from last season and moving the plot forward. Very enjoyable with not very many eye-rolling moments.

I thought all seasons were great. I'm sad the show was cancelled

Season 4 of Heroes was a nightmare with a ridiculous turn of events and a huge lack of intrigue from the story.

Heroes in reality and they do nothing with the concept for one episode, let alone an entire season or seasons. Just streeeetch every reveal out and introduce each character each episode. Not all of them are worth spending time with.