Informer: Season 1
(2018)
You might also like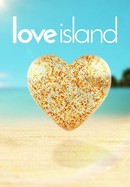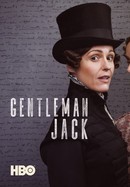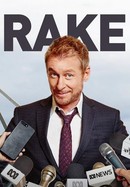 Rate And Review
Informer: Season 1 Videos
Informer: Season 1 Photos
News & Interviews for Informer: Season 1
Audience Reviews for Informer: Season 1
I was on the edge of my seat right to the end. There were enough plot twists and misdirections to keep the suspense up. Can't wait for season 2.

Informer is a good story that despite its subject matter, manages to avoid many of the clichés this genre typically suffers from (this holds true for the finale in particular). Most of the characters are far from shallow and have arcs which develop well over time. Perhaps Holly's character could have had a little more depth, I found myself wanting to know more about why she is the way she is. Is she on the spectrum, does she have Asperger's? But then again, I feel that by not highlighting this, the writers are asking the audience to not focus on it as a key feature of the story. It might be a little uncomfortable for an audience to watch a character on the spectrum without the fact first being announced. However, Holly's potential autism shouldn't define her much as a white character's 'whiteness' rarely defines them or would ever be announced. If it were the intention to normalise autism, I can only congratulate the writers. It's also brilliant to see a BBC show that doesn't look at the working class through a middle class lens. It challenges stereotypes simply by painting its characters as individuals, as such, they come across as very genuine. Coupled with great dialog, cinematography and incredible performances from Nabhaan Rizwan (Raza) and Roger Jean Nsengiyumva (Dadir), Informer is a must watch.

Absolutely loved this series. I binge watched it within 2 days. Really liked the actors especially Raza, his acting was brilliant. I hope there will be a season 2!!!

Great show with loads of potential. Looking forward to the next season.

I really liked (almost) everything about this show. The way it looks, the setting, the language, the intricacies of the storylines. The ending was a little contrived to me, which is sort of a bummer, because the whole season was great.

Ending a bit contrived. Riveting otherwise

Excellent from start to finish. Great cast as well!

Excellent! Took me a while to get into the East London accents and slang words but once I did, the show mesmerized me, Rizwan especially.

First draft scripts. Trite cinematography. Creative Commons scoring. Lackluster performances all around; not a single stand out performance -- not that they were given much to work with. Truly, have never seen a show/cast take itself so seriously and fall on it's face so extensively and so brutally. Don't believe me? Read the quips from all of the 'fresh' critic reviews. What glowing praise...

Brilliant...Raza stole the show and put forward such an authentic display I looked forward to the next best line for him to deliver. The story line leaves us with a clear understanding of how one decision made by or for someone else's life has on those around them. I binged this one out in a weekend and wanted more!