Itaewon Class: Season 1
(2020)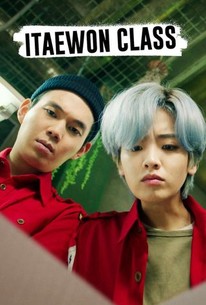 Where to watch
Subscription
You might also like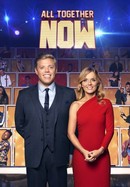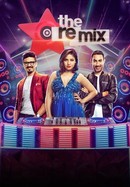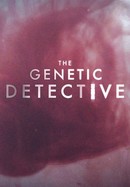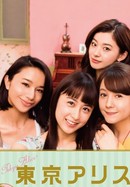 Rate And Review
Itaewon Class: Season 1 Photos
Audience Reviews for Itaewon Class: Season 1
I lived & performed music in Itaewon & very familiar with a lot of scenes. The food, night scenes and Namsan Tower brought back some very wonderful memories of many years gone by and so fast! Also, what can I say?.. I'm a sucker and a bit of a softie for some great Korean drama with very fine actors! Nostalgia, mixed in with a terrific story line made for a very entertaining and endearing series. Well done!

Real liked the show until episode 13. Greed glorification became really annoying. So sad it went in this direction. Not sure if I will continue. Any WTF would they use a non trans person to play a trans. Really really stupid!

EXCELLENT - EXCELLENT - EXCELLENT This is one OF THE BEST Korean shows ever made - from USA - thoroughly enjoyed this show - very real - very sincere - from the heart - cannot praise all who were involved in this show enough - this is also one of the BEST SERIES I HAVE ever viewed on Netflix - ALL THE BEST BECAUSE YOU GAVE THIS SHOW YOUR VERY BEST - THIS SHOW IS A GEM.

Korean has made hundreds of mini-series, and this is one of the best. New actress Kim Da Mi absolutely kills her role in this. In Korea she's been called the "monster newcomer" because she has completely dominated her first two roles, in this and in the movie The Witch. Here she shows two completely different personalities. She's totally in love with her boss, who doesn't reciprocate her professed feelings for years. Toward others she's tough as nails while she protects him and advances his career. For a taste of her loving side (with spoilers) on YouTube search Itaewon Class Keep You Mine. For a clip showing her tough side in one of the best acting performances in recent k-drama history, on Netflix watch Episode 9 starting at 57.48. There are so many average Korean series that it is a real treat to find one like this.

This movie makes me realize about many aspect… it also make me know that one little person that don't have anything perfect can do something very big. It's really impressed me, it makes me feel like if I have more patient of doing something and have a spirit to reach the goal, I can change something to be in my way and I can do something very big too. About the story, there is a lot of stressful, actually when I start watching this, I can't even know how a group of a few people will pass through all the problem they've met, because the goal is very big and it look too hard for them. I only cheer them up in my mind because I guess that there is no way to achieve their goal at all even if they try very hard. But at the end they can and that's make me feel really happy with their achievement. However, there are many scenes that I think I don't really happy with, one is the main woman character, I don't think she will be the last woman whom the main character go out with and I also don't like this kind of character as much because all she think or all she does is for the main character I think she is too adhere to the main character, I always think that "why you have to try hard like this" or "there are many thing that you can do for yourself" …however, she is the main point and the key of this movie, if she is not here beside the main character, To reach the goal is absolutely hopeless. By the way, even if there are something I like or don't like but It's one of the best movies of my favorite. If you have time you can try once and you will understand what I really feel.

It's really good. Characters are something that revolutionized whole kdrama world in Korea I'm sure

Revenge is best served delicious! A victim of a powerful capitalist, who runs an empire based on food, reads his abuser's autobiography while in prison, learns his abuser's tactics on building a successful food company, and builds his own food company in revenge! Along the way, he accumulates people who become his family, and who let the audience take a peek at how South Korea views criminals, convicts, transsexuals, foreigners, salarymen and salary women and crazy internet celebrities.