JoJo's Bizarre Adventure: Season 1
(2012 - 2013)
Where to watch
Subscription
You might also like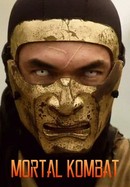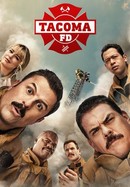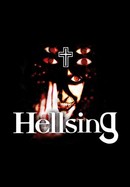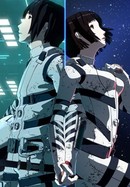 Rate And Review
JoJo's Bizarre Adventure: Season 1 Photos
Audience Reviews for JoJo's Bizarre Adventure: Season 1
OTIMO ANIME ANIME , APROVO

Jojo's bizarre adventure as a whole is a fantastic show, but the first part is a bit boring for those who aren't fans of Victorian-era themes. However, it quickly turns into a battle of good and evil, between two brothers whose families are fated to clash. From the finale of the first part, which is incredibly emotional and saddening, the second part begins. The second part (Minus the Nazi stuff) is leagues above the first one. This part follows Joseph Joestar, who is more of a comic relief than anything. The antagonist, Kars (Cars), Wamuu (Wham), Esidisi (AC/DC), and Santana, are all wonderful villains that have great motives, albeit somewhat generic.

So fricking bad and boring

Jojo in general is absolutely amazing, but part 1 has a weak and boring plot. Jonathan does not have much of a personality or character, and all the sub-villains are forgettable. I do like the animation, though, and this part is absolutely necessary for the rest of jojo to occur. Part 2 though, is a lot better and more enjoyable. I like the art more, and Joseph is an excellent character.

Parts of one and two where great and enjoyable to watch

Best anime series of all time this is a must watch for anyone who respects themself

best anime ever.it keeps getting better. I highly recommend it.

this show is the best anime in my opinion, phantom blood is a masterpiece and even tho people say it is boring, this is one of my favorite parts. my favorite character from phantom blood is William Anthonio Zeppeli, i usually make my names on accounts for things a character (this one is named after William) and even tho the only reason i made an account was to dunk on the addams family animated movie i had to drop by and give jojo 5 stars. jojo's bizzare adventure in a whole is the best thing i have ever watched, from the pop culture references to the genuinely funny scenes i cannot stress enough how much you should watch this work of art. jojo has brought me nothing but pain and joy there are many sad deaths in the series but the characters are just so amazing and the timing of the show is beautiful, i always had high hopes for the series after reading the manga and phantom blood does leave out some parts but overall i would give it a 10/10 the show has deaths of characters we just met and deaths of characters that have been around for many parts but there are good things too like stands and the people you meet along the show so if i had to say just one thing about the series i would say nothing because i cant even say in words how much i love the show.

it is great and might not be my fav jojo part but it is great i love dio as a villian.