Locke & Key: Season 1
(2020)
You might also like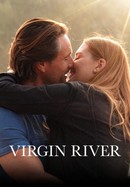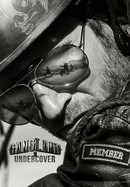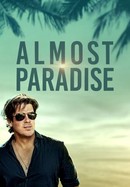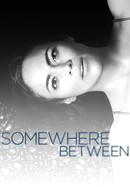 The Secret of Crickley Hall
Rate And Review
Locke & Key: Season 1 Videos
Locke & Key: Season 1 Photos
News & Interviews for Locke & Key: Season 1
Audience Reviews for Locke & Key: Season 1
Lets admit it. The books set high standards. The plot, the characters, the atmosphere...they all work at 100% of what that crazy idea can give. The series are really far from that and they are just too weak. They managed to turn that magnificent idea into a typical teenage "horror" story with absolutely nothing fresh to give. So if you have read the books don't even bother to watch it.

The idea of the story is interesting. It has so much potential, but wasted by so many characters illogical decisions and plot hole. Magical items have a lot of unique uses, but totally wasted by not getting used cleverly, or at least not stupidly. I literally yelled "Stupid!" so many times. It's just frustating.

The "horror" aspect of this is on the mild side. Its more towards mystery. It took a few episodes for me to get into it, but it grew on my by the end of the first season.

Solid start to the show. Hopefully second season improves.

Kids need this in their life especially during a pandemic lockdown! The intrigue the betrayal and the magical wonder that make up this story is a must see for the tween in all of us

The show is just a big disappointment on its premise of fantasy and horror. It's decent to watch, but painstakingly irritating to see the choices that these character makes, and by choices I'm suggesting a very weak and lazy script-writing. Taking alarmingly stupid decisions, just to have a story, you know what I mean. Comes across as a lazy way of story-telling and trying for audience engagement.

Mysterious, Supernatural Spooky Teen Drama, Great Plot, Uneven Flow. I had read the first few volumes of the comics the series is based on about a decade back, I remember loving it. Having forgotten pretty much most of the contents, it felt right to jump into the TV series, got to say I was not disappointed, but still below my expectation. Loved the casting and their performances, they were good. Also, the score set design, and visual effects really added to the spooky feeling. The highlight of the series is the plot premises, original and innovative take to the fantasy-horror genre. What I didn't like was the flow of the series and how scenarios play out, they build up a tense situation and then everything goes back to normal as if nothing happened, this inconstancy just left me frustrated, although still looking forward to the next season.

An innocent bit of fun with some nice spooky elements. It's not going to win any prizes for originality, but will provide a good time for younger teens and people who like to watch something simple and entertaining.

Without prior knowledge of the books, I thought the series was fantastic due to its premise of a house and magic keys being sprung on a dysfunctional family. Some character plots are a bit longer than preferable and the family seem weirdly flawed to receive such constant misfortune. But, the interesting concept and the presence of some towering conflicts leaves me wanting more.

This show surprised me. I absolutely loved it. Perfect mix of fantasy and drama. The actors while relatively unknown do a great job of brining this world to life, and what a world it is. Watched this one with the whole family and we are hooked. Cant wait for season 2!