Locke & Key: Season 1
(2020)
Where to watch
Subscription
You might also like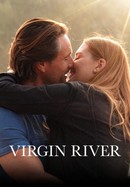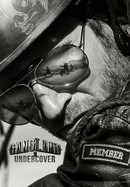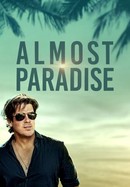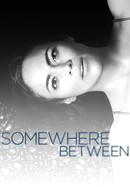 The Secret of Crickley Hall
Rate And Review
Locke & Key: Season 1 Videos
Locke & Key: Season 1 Photos
News & Interviews for Locke & Key: Season 1
Audience Reviews for Locke & Key: Season 1
It was alright. The acting kinda was blah, but I enjoyed the idea behind the keys and trying to figure out puzzle/lore of the show.

Very intriguing storyline, Locke and Key season one is a fun, exciting first season full of magical keys and leaving me eager for the next season.

Pretty entertaining, although some similarities with Hill's NOS4A2.

Locke & Key é uma série muito inteligente, conta a história de que todos tem fechaduras em si mesmos, fantasiosa e bem colorida ti entretém do começo ao fim, com aventuras como a busca da mulher do poço, que aliás é uma ótima atriz. O que foi esperto aqui foi a ideia, posso dizer mais que o roteiro, pois uma grande e inteligente ideia pode tornar roteiros escassos até bons, não que esse seja precário mas quando estou em casa costumo tentar adivinhar o que vem por aí seja na série ou filme, isso pode ser um teste se o trabalho filmográfico é bom, se impressiona ou não. Mas algumas partes conseguiram ser impressionantes, além de ter efeitos especiais sem excesso, não tem nada pior do que encher uma série toda de efeitos para compensar o fracasso de um diálogo falho e história repetitiva. Nessa primeira fase foi como abrir uma caixa de Pandora recebendo tudo de maravilhoso de uma só vez.

amazing Netflix fantasy series for kids

Solid, kept me wanting to see the next episode. Didn't quite reach binge worthy territory until maybe the final few episodes but all in all I enjoyed it. Good start for the series.

As for someone who hasn't read the comic book, it felt like the streaming giant was trying to not just appeal to the fans of the books, but also gain a larger audience and they succeeded in doing so. With some amazing set pieces and great performances by the show's leading cast, it makes the first season's 10 episodes story binge-worthy. There is one thing that stands out in Locke & Key and it's none of the actual people, but the house itself. Thanks to production designers Rory Cheyne and David Blass, they have created a location that is truly alive. Every room is carefully detailed with interesting little pieces and decor that help give the story even more mystery. Keyhouse is also home to several magical keys, and each key has its own special ability. Locke & Key is an enjoyable binge with awesome visuals and a powerful family bond anchored by a great performance from Jackson Robert Scott as Bode. Season 1 should entertain fans of the comic book and newcomers.

Season 1 starts out fine then ky goes downhill pretty quickly. Characters are so dumb. They acts to fit whatever can prolong the plot.

This show could be a lot better, if it focused more on the storyline and not the teenage drama. The writers will push the story forward, then bore us with the teenage drama. If they got rid of that, which I see they have not in season 2, then I would give it a 5 stars.