Mulaney: Season 1
(2014 - 2015)
You might also like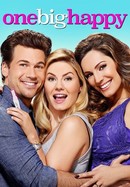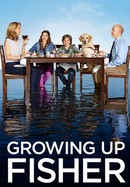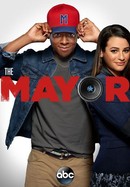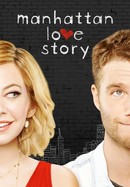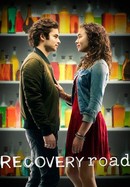 Rate And Review
Audience Reviews for Mulaney: Season 1
Not funny. Just awkward. And I thought the Mindy project was kind of lame but this tops it.

Totally underrated. A slow start, but over-all a hilarious series.

I just watched the first season and I would like to see more of the show. It's funny and cute. Way better than a lot of other terrible TV shows out there that get continued for many seasons. nasim pedrad's character could be written a lot better - it seems like they don't know how to write for a woman, they made her seem like a really annoying vacuous girl which is a shame - we need more strong, awesome, funny females on the silver screen. Mulaney is very funny. The pilot episode is one of the strongest in the season. I think given a second season this show has a lot of potential to get better and better. I've been watching it on demand and I hope to see more of the show. I hope the ratings pick up so it doesn't get cancelled.

I see a lot of Seinfeld in the reviews, but to me I wasn't reminded of Seinfeld, It is a first season for a new writer but it is quite enjoyable, not must see but I laughed.

What I got to say about "Mulaney" is an okay of a comedy show. But I got to say that it's not the best one tho. There is moments that the jokes hits that will make you laugh, but there is moments that are so dull that the jokes just goes flat. The directing is fine. The screenplay is acceptable with some good writing.

worst show I have seen in a very long time, it pretends to be funny.

I get the comparisons to Seinfeld but Seinfeld in the beginning was also panned by critics and nearly canceled. I remember that Seinfeld was a great stand up but bad actor. It took a while to get the show to where it landed. I love Martin Short and Elliot Gould the most and hope Mulaney learns to relax his speech and mannerisms, but overall, I find it entertaining and the writing at times is quite wonderful. I hope they give it a chance like they did Seinfeld back in the day so I can watch it evolve.

Mulaney is a great show. Similar to Sienfeld but more modern and less mean spirited. Sienfeld wasn't funny in its first season at all. This show has great potential and should be watched and rewatched.

You know, this show really does remind me of Seinfeld. And that isn't a bad thing. Seinfeld is a hilarious comedian, and so is John Mulaney. I hold out hope for this show, I have confidence this talented writer will pull through.