NCIS: Season 18
(2020 - 2021)
You might also like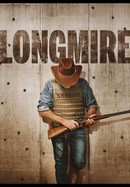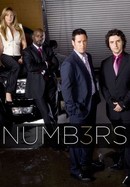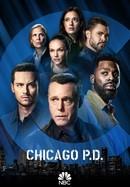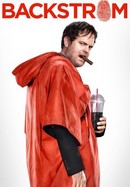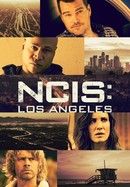 Rate And Review
News & Interviews for NCIS: Season 18
Audience Reviews for NCIS: Season 18
I couldn't give the season zero stars but I would have. Too many female actresses left which leads me to believe the culture is not great at N.C.I.S. regardless of what is stated by actresses on the payroll. Also, not telling an actress she is going to lose her job before an episode airs is so CRUEL. I am talking about the actress who played Emily Fornell having to hear about her characters death through text while the episode aired- HEARTLESS. The plots became very dull and the actors with the exception of Emily Wickersham seemed as if they were about the fall asleep. The show has lost a lot of its warmth and vibrancy that it had even as recently as a couple of years back. I think this show should come to an end. Without Gibbs at the helm the format is lost and although I like Katrina Law, at this stage I do not identify with Agent Knight. The show already has an action figure egomaniac in Torres and we don't need a female version of that. I could eat my words later and she may have some genuinely impressive storylines but I don't really know if I will continue watching. Why did Ellie Bishop leave? She was a beautiful and empowered character who was written out like her whole character development and years of evolution into this amazing agent, was snuffed out. I hope it was her decision and she was not written out to make way for Agent knight because there should be more than one female detective on N.C.I.S. not just replacing one for the other. There has always been a lot more male representation on this show than female and I was hoping that N.C.I.S. would change that and have an equal number of female to male special agents in season 19 but I guess not. They are doggedly sticking to their pattern. To build up a relationship between Ellie and Nick for arguably 5 seasons for it to crash and burn in a nasty, cold and disrespectful way is a disgrace and spits in the face of fans of the show and of the pairing. I hope the writers won't be surprised when their ratings fall and they should really reflect on what has caused it. I think N.C.I.S. in the future will have a lot more hostage negotiations and high octave action sequences due to agent Knight joining the team but I would rather they did not focus so much on that and focus more on developing their characters and reintroducing some of the magic of N.C.I.S.

OMG I LOVE THIS SHOW! I would recommend this show to almost anyone. My only drawback on this show is the graphic autopsy scenes, but after watching almost every episode twice (all 344 of them...), you get used to it. I have recently learned the talent of watching the autopsy scenes while eating 😆 🤢

Lackluster and obvious plots, loss of (too) many key characters in rapid succession, half-hearted performances from the remaining cast, apparent diminishing of allocated resources... If this was the best you had to offer, maybe you should have put it back in your pocket and kept if for yourself, done as others have and delayed for a year or so. Calling it 'good enough' was insulting to the studio, the writers, the performers, and the fans - NCIS is (was...) so much better than this.

PLEASE get back to the regular format. Episode 1 of this series was AWFUL. Couldn't watch any more after 15 mins and gave up. Just so BORINGLY slow! Used to love NCIS, but maybe time to finish if this is what we're in for.

The first episode of series 18 was SO SLOW!! What's so wrong with the normal standard approach - a death then the team get together to solve it - much more interesting than the never ending chatter between Gibbs and Farnell. Please lets get to a bit more action! Used to love NCIS, but gave up after 20 mins of this episode and watched a rerun of Bluebloods instead!!

It is so bad, I started episode 1 3 times and I cannot finish. They act bad as actors, I do not believe. They are both highly trained professionals but they act as amateurs. Worse of all, it is boooooring.