Where to watch
Subscription
You might also like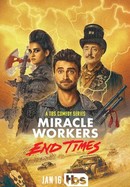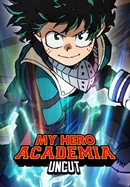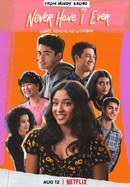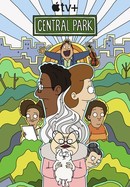 Rate And Review
On My Block: Season 1 Photos
Audience Reviews for On My Block: Season 1
Esta temporada en verdad se siente como si estuvieras en un barrio hispano/americano en Estados Unidos, te encariñaras con este grupo de 4 amigos al instante, si parece un grupo de amigos al empezar la preparatoria con sus peleas, discusiones, aventuras, etcétera. Además de tener una trama muy buena que hará que estes atento a todos los episodios de esta temporada que terminará de manera shockeante pero realista.

Tension, desire, and relationships. On My Block is so original, funny and compelling, it's criminal this show isn't one of the most watched in the U.S. Netflix screwed up by underselling this. Maybe if they promoted this as much as their terrible Hallmark romances then people would know they're missing out on a goldmine.

Such an amazing show! Also I love the representation of the both the diversity of the cast and the writing of this show, 10/10 amazing

A strong entry to a stellar show. As I begin my rewatch of the show before its final season, I am superbly entertained and impressed by how amazing this show has been since it's aired with the first season following on a beat and path I'd never seen done before with characters I'm familiar with in life but never got to see on screen. It does many things and more. and I highly recommend it.

Too cliche. Horrible acting. Unrealistic.

While it wasn't great, the first season of "On My Block" was an entertaining and charming coming of age joyride that is worth checking into.

i love this show so much !!

Absolutely amazing first season with a big cliffhanger i binged all 3 seasons can't wait for s4

Best show on Netflix. Extremely realistic, genuine, and entertaining!

SPOILERS With a mediocre start that failed to make me care about the core four characters, I gave the show a chance and watched through the first season and I am glad I did. I struggled to find a favorite character but I finally did, while at first he came off as annoying Jamar quickly became the most interesting to me. His obsession with a local mystery turned him into an odd Sherlock Holmes archetype. Watching him track down the money with the help of an unlikely ally in Ruby's grandma. Ruby on the other hand was my least favorite even though I did enjoy watching him charm Olivia and finally getting a payoff for that but for most of the season he was whiny and annoying. While not being my favorite Caesar and Monse have a very interesting relationship throughout the run of the season that is oddly captivating. Even if some moments are stupid, both Caesar and Monse are fairly mature about their complicated situations and how their relationship would effect that. The series also has a very special sense of humor that I absolutely loved especially with the gnomes and it makes the show feel so different than it could have felt. This could have been a very generic teen drama about high school with gang violence but instead its an odd complicated tale that combines cultures and genres. Its a comedy but also a romance, its a crime drama but also a mystery. It combines so many different elements but someone makes a smoothie that tastes good. Nothing feels out of place but nothing feels expected. While there is only one reason the show is not five stars and that is because two of the characters are very very annoying. Jasmine and Ruby drove me crazy with their aggressive cartoon personality's and luckily they got better as time went on, well mainly Ruby. Olivia was a great addition to the core group and although she caused a lot of dynamics to shift she was a kind and sweet character, she was never annoying and had a likable relationship with all four main characters. The last character I wanna mention is Caesars brother Oscar who was an oddly funny intimidating yet wise gang leader of the Santos who is somewhat kind but also villainous. He is complicated and we learn he wanted to be a chef but had to become a gang leader to protect and feed Caesar then we learn he told Caesar this because he is asking him to kill a rival gang member to prove his loyalty to the Santos. Caesar fakes the killing only to be betrayed by the rival gang member who attempts to kill him but he shoot Ruby and Olivia instead ending the season on an insane cliffhanger I never saw coming. Definitely worth the watch even if some aspects were annoying.
See Details