Once Upon a Time in Wonderland
(2013 - 2014)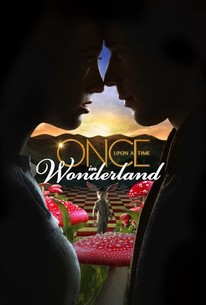 Where to watch
Buy
Buy
Subscription
Buy
You might also like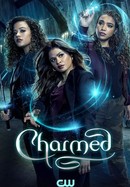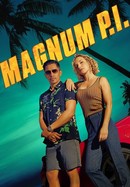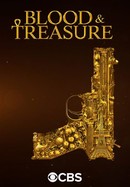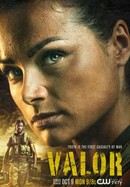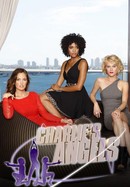 Rate And Review
Once Upon a Time in Wonderland: Season 1 Photos
Audience Reviews for Once Upon a Time in Wonderland: Season 1
A second rate cast from the original series is only made worse by its cheap looking CGI scenery

Sólo tiene una temporada y es mejor que casi todo Once Upon a Time.

Even though the special effects are very corny, I think it adds to the corny yet dangerous world of Wonderland. The actors are either corny or fantastic. The costuming is fantastic. I love the twists. It also has great romantic aspects. This is still one of my favorite shows. It's a quick watch. I can usually watch the whole show in 2 or 3 days.

Once Upon a Time is such a hit, but this spin off might be a whole ass FLOP

A very simple story with beautiful characters and with a lot of heart. 4/5

trop de trous dans le scénario.

It was alright, but nothing compared to Once Upon a Time. I'm not a huge fan of Alice in Wonderland related stories so I never expected to fall in love with this series. It was okay, but I'm glad it was only 13 episodes long. Sophie Lowe makes a great Alice, but many of the other characters are just annoying and unlikable (I wasn't a huge fan of the knave, especially). The story was also predictable and a little slow. However, I appreciated the spin on Alice's adventures and Aladdin. Unfortunately, there was no Aladdin or Mad Hatter for either tale to feel complete.

I really wanted to like it, but I couldn't get past what seemed like a largely obvious flaw in the plot. Alice had three wishes, but she wouldn't use them because if she did her boyfriend, the genie who gave her the wishes, would have to go back into the bottle. The plot of the story is Alice and friends searching for her genie boyfriend who is missing. Rather than go through all those "adventures" to find him, she could have used just one of her wishes to have him safe with her. DUH!!!!!!! And the CGI was horribly obvious as well.

A terribly misconceived series, Once Upon a Time in Wonderland is a round peg in a square hole. Creators Edward Kitsis and Adam Horowitz try to turn Alice in Wonderland into a story of true love by mixing it with parts of Aladdin, and it just doesn't work; it rings false on every level. Sophie Lowe is horribly miscast as Alice, as she has no chemistry with her co-stars and never becomes an engaging character. Emma Rigby and Naveen Andrews however, are cast exceptionally well as the Red Queen and Jafar. In fact, Rigby steals the show and quickly becomes an incredibly compelling character with a tragic backstory. But even the best acting couldn't overcome the atrocious CGI sets, which couldn't look more fake if they'd been drawn with Magic Marker. While there are a few interesting episodes, Once Upon a Time in Wonderland is a train wreck that bears little resemblance to Lewis Carroll's work.
See Details