Outsiders: Season 2
(2017)
Where to watch
Buy
Subscription
Buy
Buy
You might also like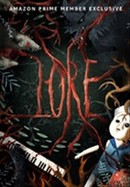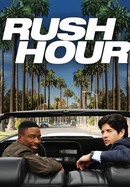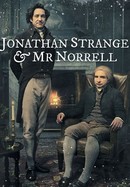 Jonathan Strange & Mr. Norrell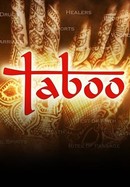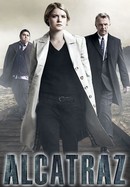 Rate And Review
Outsiders: Season 2 Photos
News & Interviews for Outsiders: Season 2
Audience Reviews for Outsiders: Season 2
What a shame this series was cancelled, apparently not due to its lack of artistic success or popularity, but because the network lacked the capital to pull it off. I guess it's poetically apt, in that the Farrell clan appeared fated to lose their mountain and lifestyle to combined governmental and economic interests. Still, it's possible to imagine any number outcomes in a Season 3, or even several more seasons. Great work by all involved.

Irritated that there were only 2 seasons.

I liked both seasons. Season 2 was more intense. Sad to see the show was cancelled. Which is dumb to leave everything up in the air like that. Would love to see the show renewed for a season 3!

After a while Hollywood kills every good show because they can't refrain from spreading hate. The same with Outsiders. The show was doomed from the beginning of season two. It started with dumb moves (killing Asa, letting Big Foster survive), but the worst came when – obviously in trying to right the dumb moves – falling back to the usual "enemy"-bashing. Instead of creatively spinning the story ahead as before, the writers create enemy figures they can bash: as usual: Europeans. And as usual it is not done cleverly but with wrong and cliched stereotypes (till complete ridiculousness): opposed to the Americans- tolerant (yeah, right), good Christians, there are the racist (Aryan brotherhoods may exist in all American prisons – but not in European ones), greedy (the motives behind making Grimes the hero and Meyers the (only) villain are more than tranparent/obvious and evil), lunatic (former) Europeans who meddle with occult rites and sacrifice humans (the Kinnah) – ridiculous. You forgot to mention that Europeans eat newborn babies (alive of course) - at least one a day each (I am surprised Don has not tweeted this yet). Don't you know the saying 'a baby a day keeps the doctor away'? No? Me neither. And of course Europeans are harmfully progressive (even if that contradicts with being occult or intolerant, but who cares? Surely not you). Well, while Europeans may think that some women are better leaders than some men, they would never ban transgenders from the Military, that's for sure, and they would never encourage police brutality like the tolerable, Christian Americans. But the most ridiculous thing is, that you are insulting yourselves and don't even realize it in your hatred. If you are American and white, then you are European as well, just moved to another continent some time ago, since all original/indigene/native Americans of the entire continent are of darker skin (the same goes for Oceania/Australia). White "American Americans" who are not related to/are no Europeans are an illusion. But you don't care, while you let your characters wish for peace, you creators do anything to spread the hate – you are not acting as world police but as international war mongers in any possible ways. But the good thing is, that audiences are smart enough to smell your foul tricks and as soon as a show starts with Nazis and bashing of Europeans and the like, it goes to s..t pretty quickly - the bashing might not be the (only) reason for the terminations, but it surely cannot save a dwindling show either – so smart move, you dumb writers/creators, you show an incredible lack of creativity and ability as well as poorly hidden (uncalled for) hatred - and except for offending millions of people abroad and national it does not even help your lost causes! Dumb moves entailing more dumb, dangerous moves, well done!!

Season 2 lives up to da hype Season 1 created even tho Asa went out da way he did they managed to make life in da town almost as interesting as life on da mountain & Hasal is still a humble boss haha

Don't kill the only interesting character in first episode next time.
See Details