Perpetual Grace LTD: Season 1
(2019)
Where to watch
Buy from $1.99
Buy from $1.99
Buy from $1.99
You might also like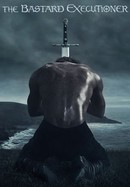 Rate And Review
Perpetual Grace LTD: Season 1 Videos
Perpetual Grace LTD: Season 1 Photos
News & Interviews for Perpetual Grace LTD: Season 1
Audience Reviews for Perpetual Grace LTD: Season 1
This story does not conclude in season one, and there will be no season 2. Don't waste your time. p.s.: It's awful anyway.

Me parece que esta bien grabada, el cast es decente al igual que las actuaciones pero su estética sepia, el ritmo tan lento que tiene y los capítulos tan largos no me dejaron conectar nunca con ella ni disfrutarla.

This quite possibly is the best tv series I have ever seen. The imagery, the writing, the acting — it's pure, delightful, perfection. It is the most honest depiction of humanity and the complexity of mistakes and how they can affect your fate. I am heartbroken that it was canceled! It should be winning awards left and right. BRING IT BACK!

I watched this show because I was so obsessed with Patriot and heartbroken that it was cancelled, and this was the next show written by Steven Conrad. It's a little darker, a little weirder, but just as wonderful. A must watch for sure! How on earth the best and most unusual shows on TV keep getting cancelled, I'll never understand.

Great show in every way. All actors deserve the highest awards; great story, great characters, very well told and photographed.

Nuanced storytelling, brilliant ensemble cast, gorgeous cinematography. Twists that turn with heart and poetry versus nihilism and cynicism. Fantastic, artful neo-noir.

Absolutely dumb-fucked about this, great show. Such a Breaking Bad / Fargo vibe to it...

Like a much edgier version of the Fargo series show with a Cohen brothers vibe. Loved it!

Superb acting, innovative plotlines, brilliant dialogue - this is the best tv I've ever seen and I'm waiting with bated breath for S2

I am dying to see the next one, it's the absolute best TV show ever. #1. Gonna make tattoo "Get the rhythm"