Salem: Season 3
(2016 - 2017)
Where to watch
Buy
Subscription
Buy
Buy
You might also like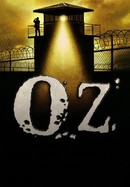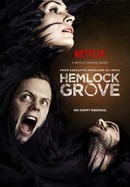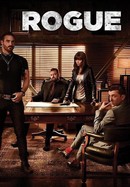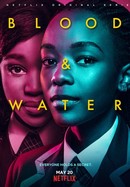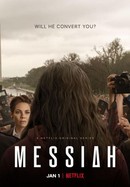 Rate And Review
News & Interviews for Salem: Season 3
Audience Reviews for Salem: Season 3
I have mixed feelings about the series. I find the arcs surrounding most of the main characters (Anne Hale, Mercy Lewis) satisfying, but I'm put off by the story arc around Mary, which appeared so contrived to make the main arc revolve around her that the story became painful to watch.

It was a good final season. Good twists and turns, surprises, and suspense. However, the last half of the season, got a little too preachy for me. An awful lot of male bashing. Just too much PC for me. I watch shows to escape reality, not be reminded of all of men and women true faults.

Dark, sexy, smart. Awesome cast, writing, directing and cinematography. A+++++

First, I need to make a confession. I am a grown woman who is no longer frightened by ANY horror movie. I walk in the dead of night in dark woods with no fear at all. However... (I hear the Jaws theme in my head), Increase Mather (brilliantly played by Stephen Lang) absolutely scares the B'jesus out of me. The thought of walking into him even in brought daylight... well... to the core. Amazing 3 seasons and SO pleased that like so many, it didn't get the chop so there was a beginning, middle and end. Beware..... AGGHHH! Increase!!!!

Sorry but no way in hell Anne Hale should be taking the last W. The season was starting of good with the reveal of the birth of the devil but later on after he is born... The word love gets thrown all over the place. I felt that's all that drove the season, the only person who gave a s*** about Salem was Mathers and he ENDS UP WITH AN ENTERNAL L. ARE YOU F********* KIDDING ME?!?! Back to my main point, NO MARBURG SHOULD BE TAKING ANY W's !!! Anne was cool until her crazy sided busted out of her. I mean I expected for her to get more cruel and tricky as most witches are, but you telling me RIGHT WHEN MATHERS BREAKS HER HEART, THIS B***** OUTSMARTS EVERYONE ONE THE FIELD AND GETS OFF RULING SHIT?!?!? Man I swear anyone other than Hale taking a W I could live with. She didn't deserve it AND MATHERS...FUCKED UP HOW MATHERS ENDED UP. I feel he had the most wisdom and compassion for everyone in the season...EVERYONE(EVEN HALE)BUT B******* ARE TRIFLING. ENDING STATEMENTS - Characters with most wisdom shouldn't be taking Eternal L's. - Best Scene goes to Cotton Mather, When he gave hale that "FUCK YOU THOUGHT BITCH" caress before going to hell. - Only consistent thing in this series was acting.
See Details