Schitt's Creek: Season 2
(2016)
You might also like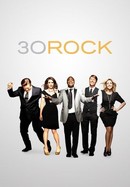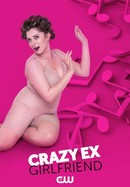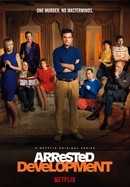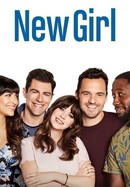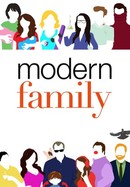 Rate And Review
Schitt's Creek: Season 2 Photos
News & Interviews for Schitt's Creek: Season 2
Audience Reviews for Schitt's Creek: Season 2
As we get to know each of the members of the Rose family better, "Schitt's Creek" becomes increasingly endearing in its sophomore season, culminating in a finale that represents the show's finest episode so far.

I thought seasons 1 and 2 were funny. Things start to get stale beyond this point.

The character development is fascinating!

As good as comedic television can get.

Season 2 is arguably funnier than the first, and the already established characters and stories build off each other to achieve hilarious results. The more time one spends watching the Rose family go through the obstacles of riches to rags, the more we start see them come back to earth, and embrace the people they never grew to be.

Ummm... Ok so, while things are a little more developed, it still feels a lot like a really annoying bicker fest with a collection of personalities most of us would choose death before enduring being around. I'm in it all the way, but so far I am not seeing it being able to rise above 2 1/2 stars. It's just so.... annoying!

Just isn't funny. There may be a decent joke once per episode, but that is much too long and tedious to wait for. This isn't a drama or a thriller, yet it's painful to watch. The show needs a better comedic director, comedic writer, comedic editor and some comedic actors. It looks like a poor first attempt at making a comedy, with no actual expertise or mastery in comedy. Same review as S1, since nothing has changed in that regard.

The more you watch, the more you love it. Incredible acting from virtually everyone on the show. Perfect timing. I still can't imagine how I missed this show but I am glad it's available to binge watch.

Both humor & characters have evolved since the first season - and for good! It is a very nice series to watch: witty and heartwarming.

This season is even better than the first and it is another A+ season. The performances from Catherine O'Hara, Eugene Levy, Dan Levy, Emily Hampshire, Annie Murphy, and Chris Elliott were exceptional, they are hilarious and the continue to how great chemistry. Jennifer Robertson, Karen Robinson, Sarah Levy, Robin Duke, John Hemphill, and Tim Rozon also gave excellent supporting performances. The writing was outstanding and hilarious, the writing was even better than the first season. The costumes were superb especially on Dan Levy, Catherine O'Hara, Annie Murphy, and Emily Hampshire. The makeup and hairstyling was terrific especially on Catherine O'Hara, Chris Elliott, Jennifer Robertson, Emily Hampshire, Annie Murphy, Sarah Levy, and Robin Duke. The music was great. This show is still my favorite comedy show of all time and my favorite show of all time.