You might also like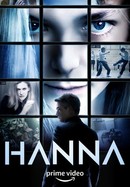 American Playboy: The Hugh Hefner Story
Rate And Review
News & Interviews for StartUp: Season 2
Audience Reviews for StartUp: Season 2
I wrote a review on the first season that it is valid for season 2 and 3! This is a must-see show! I hope Netflix will continue the great work started with the same cast, of course :)

A fitting end to what should have been a two-season hit. (Instead the producers came back for a third season, which spoiled a lot of things.) Having finally reached an all-time high in terms of writing, acting, plot and production values towards the end of season 1, Startup season 2 plateaued at this high-level watermark - the season was unmissable viewing from start to finish.

Loved season two through and through. RONALD AS USUAL WAS IN PAPA BEAR MODE AND HE SAVES THEIR ASS AS ALWAYS. HE SHED BLOOD FOR HIS BELIEFS OF A BETTER LIFE. HES KEEPING HIS WORD TO HIS SON AND FAMILY. NICK WAS MEDIATOR AS USUAL AND IZZY A SELFISH PRICK AS USUAL. I HOPE SEASON THREE SHE OPEN HER EYES AND STAND BY THOSE THAT'S THERE FOR HER AND NOT PUSH THEM AWAY.

Love the characters but everything techy is absurd! A darknet where everyone is geolocated, whose IP is visible in the left corner of a screen, and where 100% of the nodes are run by criminals? Well done lol!

This season by far was the best, ArakNet plot is really good but things still bad for the characters and plot.

Still an excellent vehicle for the actors' considerable chops, still utterly lacking in credibility, still worth every moment you'll put into it. Feel free to binge.

I just love these characters and can't stop watching! The whole cast is great, and their characters are very well developed, but I can't get enough of Ronnie!

Great addition to Netflix, been dying to see something fresh and new pop up while browsing Netflix and this was it. Binge watched all the seasons in a day and a half. Hopefully it comes back,

We really like season 2 very credible the story

The character of Izzy morales suffers from perpetual immaturity and while everyone else seems to grow and learn lessons or maintain maturity, her character continues to be selfish and is frustrating to watch.