The Flash: Season 3
(2016 - 2017)
You might also like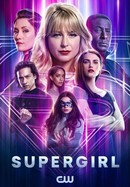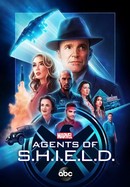 Marvel's Agents of S.H.I.E.L.D.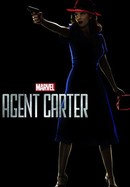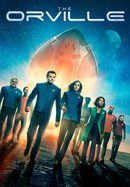 Rate And Review
The Flash: Season 3 Photos
News & Interviews for The Flash: Season 3
Audience Reviews for The Flash: Season 3
Season three begins a decline that the show has yet to recover from.

There is a lot about this season that I actually really like and then there's a lot about this season that's not very good. I personally enjoyed the Flashpoint story arc. I just wish they had made it a bit longer.

I mean any time wentworth miller is in a movie or show, you can almost always expect high quality. There are only four rules you need to remember: make the plan, execute the plan, expect the plan to go off the rails, throw away the plan. Follow my lead and you'll be fine. Leonard Snart S3 EP22

Season 3 is where things started getting a lot more annoying. Barry travelled back in time to create The Flashpoint Paradox (no, it's nothing even close to being as good as the graphic novel or the animated movie was). Because of this John had a son instead of a daughter, everyone was upset from their interpersonal conflicts (read keeping secrets from each other) and Cisco's brother Dante had died. Now Cisco is suddenly very snobby all the time and he wastes a lot of runtime crying about Dante, until a crossover episode of Legends of Tomorrow where he finally makes the same mistake and decides to forgive Flash who was going to sacrifice himself because it's a rule that the character who has been wronged for so long will decide to leave just before everyone learns it's not his fault. So this time the bad guy is Savitar who, just like Zoom, wants to kill all the speedsters out there. So Barry keeps knowing about the future where Savitar kills Iris and he isn't able to run fast enough to save her. Finally when he beats Savitar multiple speedforce portals open and Barry leaves the team to go in them.

Best season of The Flash. Its genius! Amazing storyline, screenplay, acting, and villain, perfection.

I don't get how fans hate this season… it has a new and perfect kind of Wells - one relatable and not an (evil) genius. Savitar is also cool! I won't spoil incase whoever reading this hasn't seen the season yet…

Mediocre and disappointing.

Best season of the show in my honest opinion, other than Season 1 of course or Season 2.

estuvo genial pero no mejora la serie

The third season of The Flash is quite intuitive despite being the weakest so far. There is a certain nerfing of the protagonist and the relationships between the characters although good can seem a bit forced at times, other than that you can get a good experience watching it.