The Last Kingdom: Season 1
(2015)
You might also like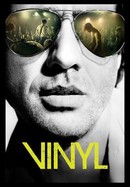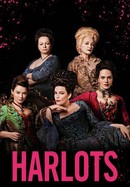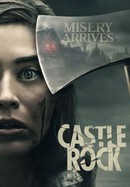 Rate And Review
The Last Kingdom: Season 1 Photos
News & Interviews for The Last Kingdom: Season 1
Audience Reviews for The Last Kingdom: Season 1
I have read the books, and I think this is a worthy start to the saga.

It is rather low budget and melodramatic at times but it's engaging enough to keep you interested and the series moving along. It's certainly better than a vast amount of other televisions series. I wouldn't recommend it to folks that aren't interested in the genre, but for those that are I believe they will enjoy it.

Have loved all of the seasons of this show, which has a great deal of character and wonderful action sequences!

This series is amazing !!!! Can't say enough about how well this show is done !!!!

Impressive adaptation of the books by Bernard Cornwell. Solid acting, direction, production design, writing, and drama.

This show is for sure in my top 3 of all time. I was hooked after the first episode. Uthred is an awesome main character but I find myself liking the Danes more than the English so I get mad at him occasionally

This show is cool! Many of the same characters as Vikings but a different view of a similar story. I enjoy this show and look forward to many more seasons!

The Last Kingdom is wonderful entertainment, as was Cornwall's novel. Those looking for high art or fantastical visions should turn elsewhere. That is not the purpose of this TV series. However, The Last Kingdom is never boring, and there is enough truth in the series so the production never gets silly. Acting seems theater trained, and the "eye candy" well chosen. The Last Kingdom ranks with the best of this genre, which does not include Game of Thrones. That series is fantasy and should never be confused with historical fiction. Shows such as Rome, The Vikings, The Tudors are in the same category as The Last Kingdom, which may be the best of them all. The Last Kingdom is thoroughly enjoyable. That's what I hoped for, and that's what The Last Kingdom delivered.

Amazing! Love this show. Well written.

I think the characters are very well defined.