The Simpsons: Season 29
(2017 - 2018)
You might also like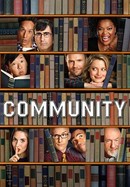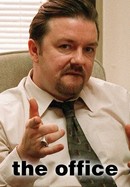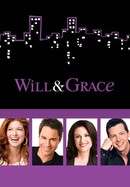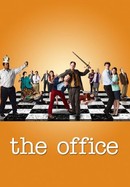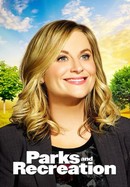 Rate And Review
The Simpsons: Season 29 Photos
News & Interviews for The Simpsons: Season 29
Audience Reviews for The Simpsons: Season 29
I really enjoyed these episodes, Springfield never gets old

One Kinda good episode that's it. Its like they're not even trying anymore. Oh yes that's right they openly say they don't give a fuck anymore and just want to see how far they can take it.

This was my first ever season that I watched from The Simpsons, and that is because, unfortunately, in my country only seasons 29 and 30 are available on Disney Plus... but eventually I will find a way to watch the first seasons. Well, I must say, that I am actually enjoying The Simpsons a lot! I enjoy the multiple pop culture references to Tarantino's movies, King Kong, Star Wars, Dial M for Murder, Three Billboards Outside Ebbing, Missourim and many more! The parody they made to The Exorcist, Coraline and others are also great. I think that The Simpsons also portray certain social criticism, both to American culture and society, as well as the family, other countriesm superhero movies, and many, many more. The elements that make me like The Simpsons a lot are, mainly, three: The first one, is that every episode feels very different from each other, a different story, a different couch gag and a different vibe gets portrayed each time. The second, is the voice acting. Absolutely wonderful for me! Each character has its very special and distinctive voice, and that makes it super fun. And finally, the writing. Absolutely marvelous, sublime! It is genious. Filled with interesting and fun stories, as well as a flood of references in every corner. And well, obviously a simple yet fun animation, and beautifully done. I also like that the animation changes (even just a little bit) in some episodes. I am looking forward to watch the first episodes! But, for now, and for a first impression, it is very good! What will The Simpsons "Glory Days" look like?! As an extra, the episodes I enjoyed the most for this season where E4, E7, and E5.

I love the Simpsons seasons

Im in for a Simpsons season

Just terrible. They have completely lost touch with what made the Simpsons great. Awful.

Some episodes were ok and some were really bad this season is mediocre.

this season of the simpsons has been amazing. ever since the season 13-14 days the show has been in slow decline, but it seems that this season the show has made a return-to-form that i never saw coming. i tip my beanie to you, matt groening! yeah!

this season of the simpsons shows a slight but distinctive return to form for the series. so far, episodes of this season have struck a chord with me that most other post-season 10 episodes just can't seem to hit. i've been consistently excited for each and every episode as they come out and definitely look forward to the rest of the episodes. and... wow. they brought back bleeding gums murphy... made me cry on the spot. great job writers!