Where to watch
Buy
Buy
Buy
You might also like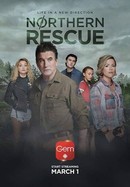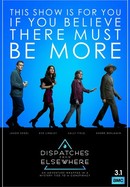 Dispatches From Elsewhere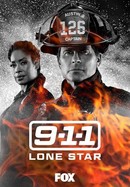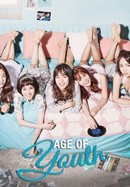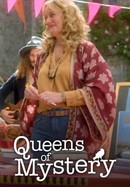 Rate And Review
Transplant: Season 1 Videos
Transplant: Season 1 Photos
Audience Reviews for Transplant: Season 1
For a show out of Canada this is one of the better ones considering the crap that is produced in Canada for Canadians to watch!

We love the show Transplant, but the background music is way to LOUD, can´t hear alot of the dialog when the LOUD music is playing and the actors are talking

A great medical show and even better behind the scenes story of a doctor coming to America to escape war in search of a better life. The show has likeable characters (even those who have unlikable traits are likeable) and the medical side is spot on. I wish I knew about this show sooner - I can't wait for another season. GREAT JOB!

This medical Drama is Great. Brings me back to the days when I use to watch ER with my mom, even when I moved out I called & talked to my mom after new ER episodes about what happened during episodes. I think I would do this with my mom when Season 2 returns for Transplant is so good like ER except updated with this Dr & other that immigrated to Canada in this modern era. Looking Forward to Season 2 of Transplant!!

I thought the show was very good. It has human interest and interesting medical drama. Great cast. I was hoping it would be renewed for another season. Glad to hear it was renewed.

Excellent writing and acting. Very likeable characters with amazing character development. Wonderful new show! I look forward to it each week.

Well, being an American I've seen every kind of medical drama possible since the 1950s. They kill entirely too many people in the medico-melodrama. I've worked in hospital as a Clinical Laboratory Technologist and I don't think we every killed so many people in ER as this group does. They need to have more successes. The chief medical officer coming back to work as a doctor so soon after having the star drill a hole in his skull to relieve blood pressure on the brain was way out there. He would have been off clinical work for a longer time than they had him. Now they are ending the season with him on the cusp of dying with most likely another brain bleed. So, kill off one of the main characters or use it as a grab for the next season. I know the answer and that is so procedural medical drama script. The show House was better.

My husband and I were riveted to each episode. He does not normally watch TV, except for news, so this was a real tribute to the show.

This show is a really good show. Good story lines and the cast are really good.

It's OK but I find it very difficult to understand what the characters are saying with both the Canadian accent and the foreign accents. I lose too much in the dialogue and miss important parts of the conversations.
See Details