Martial Angels
(2001)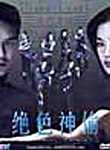 AUDIENCE SCORE
Critic Consensus: No consensus yet.
Movie Info
This Hong Kong action thriller finds a team of top-notch lady thieves springing into action when one of their members' ex-lovers is kidnapped. Cat and Zi-yang were once romantically involved cat burglars. However, since their breakup, Zi-yang has attempted to walk the straight and narrow, while Cat has fallen in with a sexy band of crooks call The Seven Cats. When word arrives that Zi-yang has been taken captive, Cat realizes she still has feelings for him and calls upon her cohorts to help save him. ~ Matthew Tobey, Rovi
more
News & Interviews for Martial Angels
Critic Reviews for Martial Angels
There are no critic reviews yet for Martial Angels. Keep checking Rotten Tomatoes for updates!
Audience Reviews for Martial Angels
½
This movie had it's moments from time to time...tried to pass itself off as a Hong Kong version of Charlie's Angels (only thing that's different is that instead of three, there's seven women involved and they don't have any qualms about shooting or killing anyone that gets in their way). The story follows Cat (played by the lovely Shu Qi), a professional thief who meets another thief named Lok Chi Yang and the two fall in love. Lok then gets kidnapped by some Russian big-wig named Paracov in an attempt to force Cat to steal some valuable computer software from the firm that she works at now that she's gone straight. Cat enlists the aid of her orphanage homegirls from back in the day (each one played by an Asian supermodel or well-known actress) and they set a plan in motion to get the software and hopefully free Lok. As the situation builds, Cat begins to learn that certain people that she thought she was tight with may have allegiances to Paracov and it becomes a situation of 'who do you trust' when the plan to save Lok looks like it could fall apart.

Wong Jing has had his fair share of blockbusters, some good some bad. Martial Angels is a 'so bad it's kind of good' flick that tries to have some redeeming qualities but sometimes fails to deliver the right goods. I mean, they had the premise right: seven gorgeous women in nice clothes, flaunting their good looks around and guys are drooling over them and the ladies barely take any real notice in the men. Also, the fight scenes lacked any real substance because of bad edits, close-ups and camera angles...they try to make the ladies looks like professional martial artists but their movements seems slow sometimes and the fights looks more rehearsed than they go an actual combat scene.

Plus, they try to do some amount of character development but because of seven female leads and no real background history on the characters, we can barely feel anything for them especially if something bad happens (there's a scene where Amanda Strang's character gets violated by Terence Yin's crazy sex-addict bomb specialist character named Bone during the heist scene and she must keep her hand on a special lever while Cat and her friend Goldfish try to find the software in the vault or risk them getting trapped if she moves).

There's a lot more stuff that goes on but I don't wanna spoil too much. If you like Shu Qi, Sandra Ng or anyone else in the cast, watch at your own risk but be warned...you might be disappointed with the results.
Reno R.
½
Ok firstly, I bought this movie out of surprise.

Why? because at the store I bought it at, the case read "So Close 2: Martial Angels"

If you look at my Favorite movies, So Close is in the top 2. I was intrigued and confused. I have a pretty good tap on Asian cinema, and I had heard NOTHING of a So Close sequel.
How would they do it? I was in complete WTF?! mode.

SO i came home and watched it....hmmm.
nothing to do with So Close.
It was all a marketing ploy, that got me. oh well.

The good news is, it wasnt horrible.
the bad news is, it wasnt good.

The story was nothing new. Alot of beautiful girls kicking ass. The story was a failure, some of the choreography was shoddy at best...and the ending??? WTF?!
Rushed ending.

eh I dont know. I feel cheated. Probably because I spent the whole movie waiting for some, ANY, kind of tie in to the Actual So Close.
The only tie is Shu Qi.
Discussion Forum
Discuss Martial Angels on our Movie forum!
News & Features