When Dinosaurs Ruled the Earth
(1971)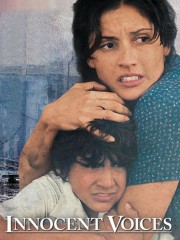 AUDIENCE SCORE
Critic Consensus: No consensus yet.
Tickets & Showtimes
When Dinosaurs Ruled the Earth Trailers & Photos
Movie Info
Sanna (Victoria Vetri), a beautiful blonde woman, is condemned to death when she is blamed for a sudden aberration of the sun. Fortunately, the girl is rescued by fisherman Tara (Robin Hawdon), a member of the nearby Sand Tribe, but Sanna's presence infuriates Tara's girlfriend Ayak (Imogen Hassall). While others run from the carnivorous dinosaurs, Tara trains one of the beasts who believes she is one of her offspring. A typhoon leaves four survivors to fight for survival in this prehistorically inaccurate science fiction story.
more
Cast
News & Interviews for When Dinosaurs Ruled the Earth
Critic Reviews for When Dinosaurs Ruled the Earth
Audience Reviews for When Dinosaurs Ruled the Earth
½
Directed by Val Guest and staring Victoria Vetri, Robin Hawdon, Patric Kingsor.

Eirin Rating- PG-12

[IMG]http://i53.tinypic.com/23i9fnm.jpg[/IMG]

I think it needs more then what it has got main reason why I say this is because of all the epic effects production designs that just make one fantastic movie. Sure it's not as good as 1 million years B.C. but I still liked this. Also I decide that I would import pictures.

Set in a non-existant past when humans and dinosaurs lived together, a small tribe is struggling to survive by giving a sacrifice of a blond woman to their gods in return for protection from the giant lizards looking to snack on them. Sanna, one of the sacrificial offerings, finds herself on her own when a freak storm interrupts the ceremony. As she searches for a safe haven she encounters hostility from rival tribes and lots of huge and very hungry dinos.

I have seen its rating and I really disagree this movie is epic and nothing short of it. I liked the people, dinosaurs, visuals, music, and settings. Frankly this film was the benchmark for realistic and extremely believable stop motion animation.

[IMG]http://i54.tinypic.com/2yl4jg0.jpg[/IMG]

90% for story: It might have its flaws but I really liked it, still not as good as 1 million years B.C.

85% for acting: You don't get much out of them but they do give you a great performances in there roles.

100% for special effects: They are the breakthrough in film, but these stop motion dinosaurs are awesome to watch and look at, really some of the best I have seen.

85% for characters: There awesome most of the time, but some are better then others.

100% for everything else: This is only one movie James Cameron would only dream of making if he did avatar right.

I can heavily recommend this and I think every body should see it sooner or later.

Keiko's score 90-100
½
Wow, what a corny cheesy movie!

This is such a silly concept to start with that it could've been slightly more fun if it didn't take itself seriously at all. Tribesmen offer blondes (yes, hair color racism right there) to the sun, since there's some sort of curse on it. It's all very vague because everyone talks on a cave men language that sound like babies talking to one another. Not sold yet? How about cheesy stop motion dinossaurs, cave men romance and skimpy leather bikins? Come on...

It's a nice one to watch with your friends, to play a game of "did I spot a nipple right there". Seriously, those furkinis couldn't be any tighter if they tried to.
Francisco Godinho
Super Reviewer
Discussion Forum
Discuss When Dinosaurs Ruled the Earth on our Movie forum!
News & Features