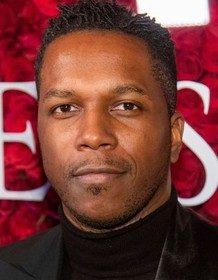 Leslie Odom Jr.
Highest Rated: 98% Hamilton (2020)
Lowest Rated: 7% Music (2021)
Birthday: Aug 6, 1981
Birthplace: Queens, New York, USA
Leslie Odom Jr. was an actor who played on a variety of television shows. Odom's early acting career consisted of parts on a wide variety of programs such as "Law & Order: Special Victims Unit" (1999-), "Gilmore Girls" (2000-07) and "CSI: Miami" (CBS, 2002-2012). He also appeared in "The Big House" (2003-04), "Grey's Anatomy" (ABC, 2004-) and "Close to Home" (CBS, 2005-07). Several more television roles followed in the early 2000s, including stints on "Threshold" (2005-06), "Big Day" (ABC, 2006-07) and "The Bill Engvall Show" (TBS, 2006-09). He also appeared in "Vanished" (2006-07), "Zeke & Luther" (Disney XD, 2008-2011) and "NCIS: Los Angeles" (CBS, 2009-). In his more recent career, he tackled roles on "House of Lies" (2011-), "Person of Interest" (CBS, 2011-16) and "Smash" (NBC, 2011-13). He also appeared in the action movie "Red Tails" (2012) with Terrence Howard. Odom's distinctive voice could be heard on "Stories From the Road to Freedom" (History, 2012-13). While maintaining a steady career as a guest actor on television, Odom made his Broadway breakthrough in Lin-Manuel Miranda's Hamilton, in which he played the key role of Aaron Burr, for which he won the Best Actor Tony Award in 2016. That same year, he released his self-titled debut album.
Skip to Quotes