What to know
critics consensus
A hauntingly powerful reflection on larger-than-life figures, One Night in Miami finds Regina King in command of her craft in her feature directorial debut. Read critic reviews
You might also like
Judas and the Black Messiah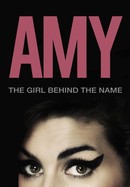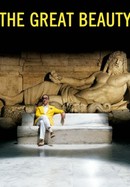 Rate And Review
One Night in Miami Videos
One Night in Miami Photos
Movie Info
On one incredible night in 1964, four icons of sports, music, and activism gathered to celebrate one of the biggest upsets in boxing history. When underdog Cassius Clay, soon to be called Muhammad Ali, (Eli Goree), defeats heavy weight champion Sonny Liston at the Miami Convention Hall, Clay memorialized the event with three of his friends: Malcolm X (Kingsley Ben-Adir), Sam Cooke (Leslie Odom Jr.) and Jim Brown (Aldis Hodge).
Critic Reviews for One Night in Miami
Audience Reviews for One Night in Miami
This was a very interesting watch for me. Knowing full well who Malcolm X, Jim Brown, Sam Cooke, and Muhammad Ali are, learning that they were all in a room together one night with some eye-opening, sentimental truths being spewed, I couldn't help but feel the need to watch. Before I dive into this review, I'd just like to say that my takeaway from this film was that the point of it was to deliver some hard-hitting messages and showcase very fine performances for every figure being portrayed. Watching it from that lens nearly makes it a masterpiece, but as a whole, I don't quite think it lived up to the material at hand.  Although I'm aware that the film One Night in Miami… is technically a fictional take on this particular night, I guarantee there were some insightful conversations before penning the screenplay. On the night that Muhammad Ali became the world champion, a series of events and conversations lead the four of these icons to the same hotel room. What worked so well about this film was the fact that they all had the same ideals about civil rights and the only reason any friction between them was caused, was due to how devoted they were to the laws around them. The dialogue each one of these actors has toward one another was very moving and is easily the glue that kept my eyes from leaving the screen. It's very hard to make an argument on who gives the best performance here between Eli Goree, Kingsley Ben-Adir, Aldis Hodge, and Leslie Odom Jr.. They are all incredibly gifted actors and their talents are all on full display here, playing off each other as if they are veterans of the game. I was in awe every time any of them would speak a word to each other. If for nothing else, this film serves as a showcase of talent. Luckily, these performances only elevated the film as a whole.  Taking place in the 1960s, the cultural issues happening around these characters is what the overall film is based around. That's at least how I viewed it. Each of their varying views on different subjects all leads to a final conversation in this hotel room that I felt moved by. However, I also felt that the film took a little too long to get to the final point it was trying to make. The impact the messages of the movie had overall were terrific, but I felt certain details could've been explored a little further and the run time could've been either tightened or more eventful, even given the one-location setting (for the most part).  Working as a director throughout the years in television, Regina King has finally landed her talents in creating her first wide-release feature film. I think her direction here was fantastic and I think she is the type of person who can really bring out the best performances which whomever she is working with. It also didn't hurt that she had an awards-worthy screenplay to work with, written by Kemp Powers. Everything about this film was well-done, I just didn't think certain areas were explored enough. One Night in Miami… is now streaming on Prime Video and I absolutely recommend checking it out. I'm certain you'll be seeing it continue to be nominated for awards, deservedly so.

It was seventy degrees in Miami Beach, Florida on the night of February 25th, 1964. It had reached temperatures as high as eighty-one earlier in the day, but the night was mostly cloudy and pretty damn humid. Ironically, this rather oppressive climate would be the backdrop for the night Cassius Clay (Eli Goree) would become the heavyweight champion of the world at the unbelievable age of only twenty-two. Clay, in a somewhat shocking upset defeated the animal that was Sonny Liston-who was ten years Clay's senior-by technical knockout when Liston refused to answer the bell at the start of the seventh round. Because no one actually expected the young, cocky Clay to take home the title there was no large celebration planned. Instead, Clay and a thirty-eight year-old Malcolm X (Kingsley Ben-Adir)-his spiritual mentor-who Clay had flown in for support along with the likes of eventual NFL Hall of Famer Jim Brown (Aldis Hodge), who'd just turned twenty-eight eight days prior, and the absolute musical legend that is Sam Cooke (Leslie Odom Jr.) who'd celebrated his thirty-third birthday at the end of January, but who had no idea he'd never see his thirty-fourth as he'd be killed only ten months after the events of the film all retreated back to the black section of town and mostly hung out in the small, unremarkable hotel room that Clay had arranged for his friend Malcolm X. On February 26th, 1964 Clay would announce that we was becoming a Muslim and henceforth become known as Muhammed Ali. One Night in Miami…, the feature directorial debut of Oscar winner Regina King (If Beale Street Could Talk) based on the 2013 stage play by Kemp Powers is about what theoretically happened on this single night when four men who would come to define their era and play immeasurable roles in the larger fight for civil rights explicitly had nothing better to do than celebrate their friend's win with cheap booze and vanilla ice cream. Of course, there is no way to know the actual conversations held between these men that fateful night in Miami, but Powers-who adapted his own stage play for the screen-has surmised what was on the minds of each man given the circumstances of their lives at the time and what each would come to do in the months following that February night. In many ways the film is almost an origin story for the mythical status the four would come to be renowned for, but what is not only insightful about Kemp's screenplay and King's direction, but absolutely critical to the success of conveying the main ideas infused through each of these figures is that even these men who would go on to be regarded as legends, heroes, martyrs, and what have you-even they were vulnerable human beings who doubted themselves and questioned their choices. Obviously, this is something of an over-simplification of what's at the heart of One Night in Miami… and yet it perfectly encapsulates that no matter how deep this thing cuts or what complicated questions it poses the execution of it all feels absolutely effortless. read the whole review at www.reviewsfromabed.com
Quotes
There are no approved quotes yet for this movie.