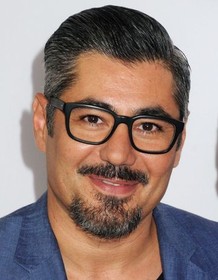 Danny Nucci
Highest Rated: 89% Crimson Tide (1995)
Lowest Rated: 7% Friends & Lovers (1999)
Birthday: Sep 15, 1968
Birthplace: Klagenfurt, Carinthia, Austria
Born in Austria and raised in Italy until age seven, actor Danny Nucci possessed dark Mediterranean good looks and an international air that were tempered by a decidedly American appeal, making him a viable choice for a wide variety of roles. Hired no doubt due to his assured, confident presence and notable experience as well as his fitting looks, the actor proved a capable addition to many projects. Nucci moved with his family from Italy to Queens, New York in the mid-1970s, unable to speak any English. More than 20 years later and after 15 years as a working actor, he would need to recapture his early Italian accent reaching his largest audience to date with a supporting performance as Fabrizio, the gambling partner, traveling companion and friend to Leonardo DiCaprio's Jack Dawson in James Cameron's epic "Titanic" (1997).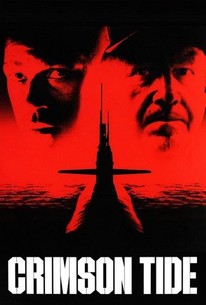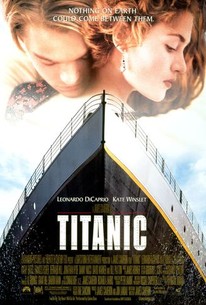 Titanic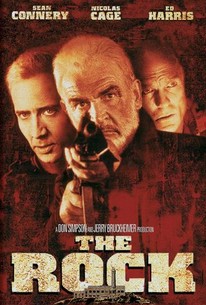 The Rock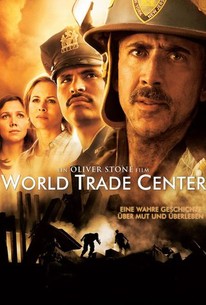 World Trade Center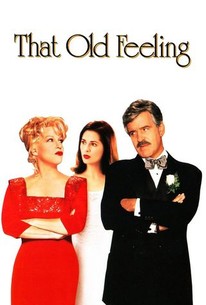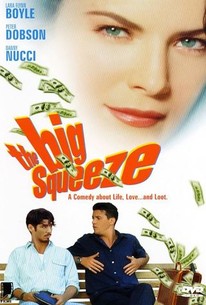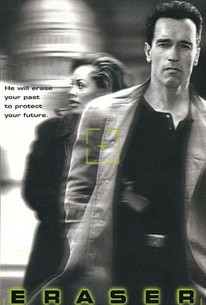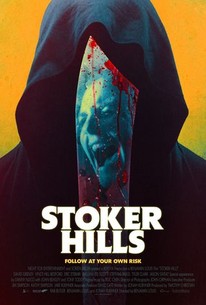 Stoker Hills
Photos
THAT OLD FEELING, Danny Nucci, Paula Marshall, 1997, (c)Universal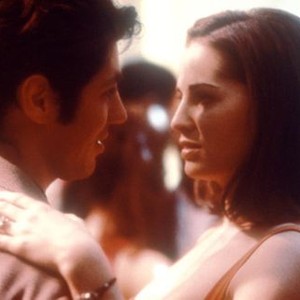 TITANIC, Leonardo Di Caprio, Danny Nucci, 1997, TM & Copyright (c) 20th Century Fox Film Corp. All rights reserved.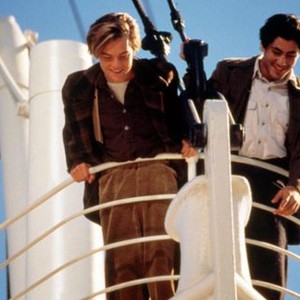 ROOSTERS, Danny Nucci, Sonia Braga, Edward James Olmos, 1993, (c)IRS Media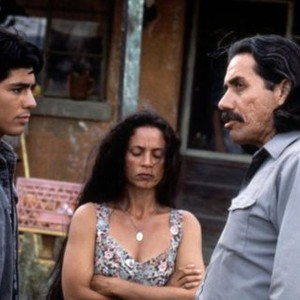 The Fosters, Danny Nucci (L), Kerr Smith (R), 'It's My Party', Season 3, Ep. #6, 07/13/2015, ©FREEFORM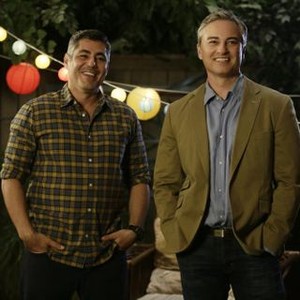 The Fosters, David Lambert (L), Sherri Saum (C), Danny Nucci (R), 'Idyllwild', Season 3, Ep. #9, 08/10/2015, ©FREEFORM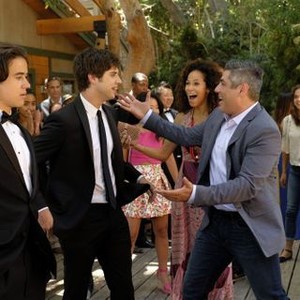 The Fosters, Sherri Saum (L), Danny Nucci (R), 'If And When', Season 3, Ep. #13, 02/08/2016, ©KSITE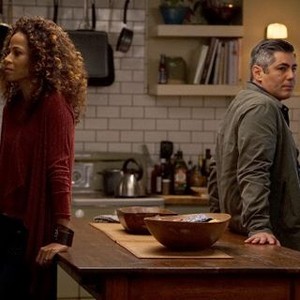 The Fosters, Danny Nucci (L), Sherri Saum (C), Teri Polo (R), 'First Impressions', Season 3, Ep. #11, 01/25/2016, ©FREEFORM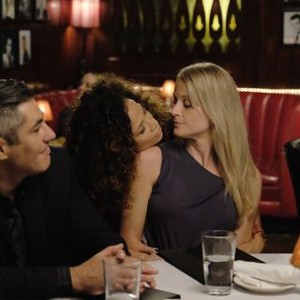 The Fosters, Danny Nucci, 'It's My Party', Season 3, Ep. #6, 07/13/2015, ©FREEFORM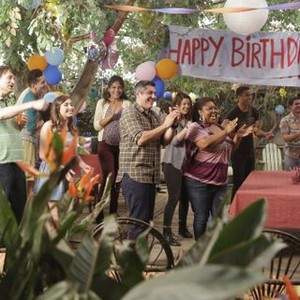 The Fosters, Danny Nucci (L), Teri Polo (R), 'Pilot', Season 1, Ep. #1, 06/03/2013, ©ABCFAMILY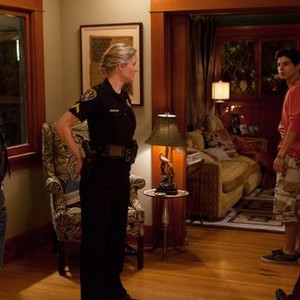 The Fosters, from left: Tom Williamson, Danny Nucci, Cierra Ramirez, Sherri Saum, David Lambert, Teri Polo, Maia Mitchell, Hayden Byerly, 06/03/2013, ©KSITE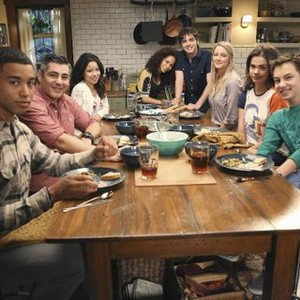 The Fosters, Danny Nucci, 'First Impressions', Season 3, Ep. #11, 01/25/2016, ©KSITE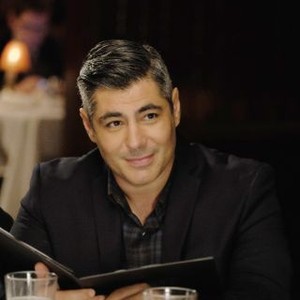 The Fosters, Danny Nucci (L), Peter Paige (C), Teri Polo (R), 'First Impressions', Season 3, Ep. #11, 01/25/2016, ©KSITE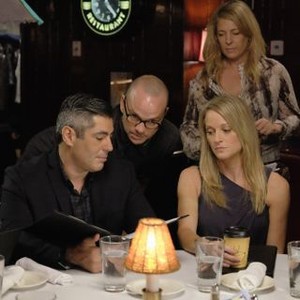 The Fosters, Maia Mitchell (L), Tom Williamson (C), Danny Nucci (R), 'First Impressions', Season 3, Ep. #11, 01/25/2016, ©KSITE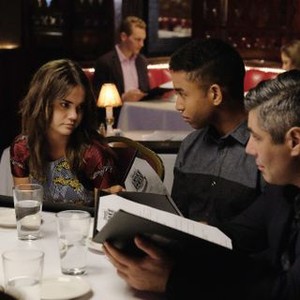 The Fosters, Danny Nucci (L), Teri Polo (R), 'First Impressions', Season 3, Ep. #11, 01/25/2016, ©KSITE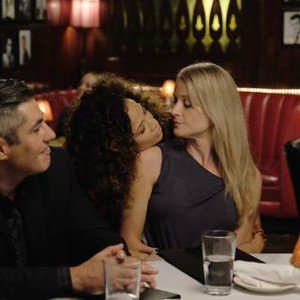 The Fosters, Danny Nucci (L), Kerr Smith (R), 'It's My Party', Season 3, Ep. #6, 07/13/2015, ©KSITE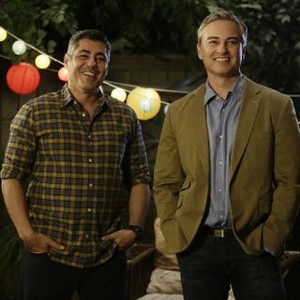 The Fosters, Danny Nucci (L), Cherinda Kincherlow (R), 'It's My Party', Season 3, Ep. #6, 07/13/2015, ©KSITE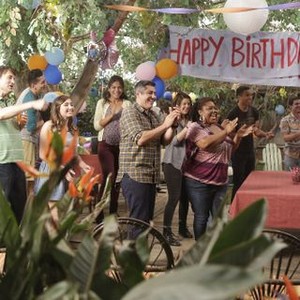 The Fosters, Danny Nucci, 'It's My Party', Season 3, Ep. #6, 07/13/2015, ©KSITE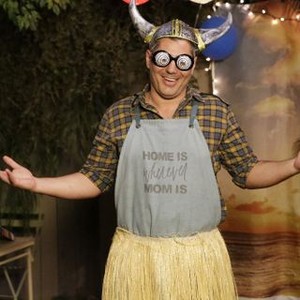 The Fosters, Alberto De Diego (L), Danny Nucci (R), 'It's My Party', Season 3, Ep. #6, 07/13/2015, ©KSITE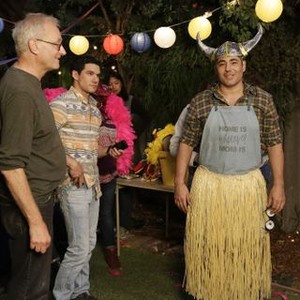 The Fosters, from left: Suzanne Cryer, Sherri Saum, Teri Polo, Danny Nucci, 'Idyllwild', Season 3, Ep. #9, 08/10/2015, ©KSITE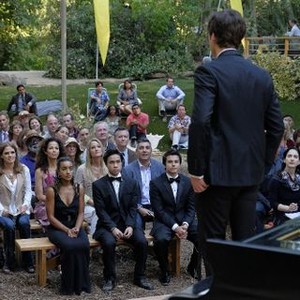 The Fosters, Teri Polo (L), Danny Nucci (R), 'Idyllwild', Season 3, Ep. #9, 08/10/2015, ©KSITE
Filmography
Movies
TV
| | | | Credit | |
| --- | --- | --- | --- | --- |
| 81% | 77% | 9-1-1 | Det. Romero (Guest Star) | 2019-2020 |
| No Score Yet | 72% | The Rookie | Detective Sanford Motta (Guest Star) | 2018 |
| 97% | 85% | The Fosters | Mike Foster (Character) | 2013-2018 |
| 86% | 63% | Arrow | Fire Chief Raynes (Guest Star) | 2013 |
| No Score Yet | 85% | NCIS | Gordon Fremont (Guest Star) | 2012 |
| No Score Yet | 67% | NCIS: Los Angeles | Unknown (Guest Star) | 2011 |
| No Score Yet | 82% | CSI: Crime Scene Investigation | Unknown (Guest Star) | 2011 |
| No Score Yet | 82% | CSI: New York | Officer Nicholas Henderso (Guest Star) | 2010 |
| 82% | 87% | Castle | Gilbert Mazzara (Guest Star) | 2009-2010 |
| No Score Yet | 85% | Criminal Minds | Unknown (Guest Star) | 2008 |
| No Score Yet | 89% | The Mentalist | Ben Machado (Guest Star) | 2008 |
| No Score Yet | No Score Yet | Without a Trace | Unknown (Guest Star) | 2008 |
| 90% | 96% | House | Bill Arnello (Guest Star) | 2005 |
| 9% | No Score Yet | 10-8: Officers on Duty | Deputy Rico Amonte (Character) | 2003-2004 |
| No Score Yet | No Score Yet | Just Shoot Me | Pete Costa (Guest Star) | 2002-2003 |
| 57% | No Score Yet | Some of My Best Friends | Frankie Zito (Character) | 2001 |
| No Score Yet | No Score Yet | Snoops | Manny Lott (Character) | 1999 |
| No Score Yet | No Score Yet | The Commish | Marco Espinoza (Guest Star) | 1994 |
| No Score Yet | 88% | Quantum Leap | Tony Pronti (Guest Star) | 1990 |
| No Score Yet | No Score Yet | Falcon Crest | Gabriel Ortega (Character) | 1981-1990 |
| No Score Yet | No Score Yet | Tour of Duty | Pvt. Wozniak (Guest Star) | 1990 |
| No Score Yet | 94% | Magnum, P.I. | Budge (Guest Star) | 1988 |
| No Score Yet | No Score Yet | Growing Pains | Unknown (Guest Star) | 1986 |
| No Score Yet | No Score Yet | Mr. Belvedere | Unknown (Guest Star) | 1985 |
| No Score Yet | No Score Yet | Hotel | Unknown (Guest Star) | 1985 |