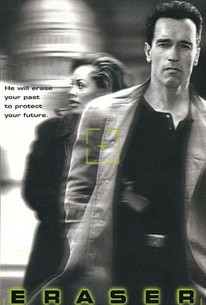 Eraser
1996, Action, 1h 55m
53 Reviews
100,000+ Ratings
What to know
Critics Consensus
Eraser's shoot-'em-up action might show off some cutting edge weaponry, but its rote story is embarrassingly obsolete. Read critic reviews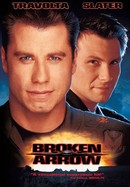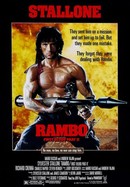 Rambo: First Blood Part II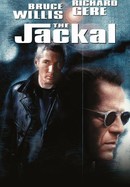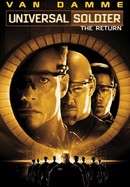 Universal Soldier: The Return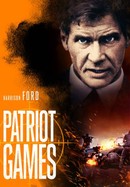 Where to watch
Rent/buy
Rent/buy
Rate And Review
Movie Info
John "The Eraser" Kruger is the top gun in the US Marshall Witness Protection scheme; he erases their past and deals with their future. His latest assignment is whistle-blower Dr. Lee Cullen, who has evidence against a major arms corporation that's selling weapons to terrorists with the collusion of rogue enemy agents within, but there is danger nearer home for Kruger, from within his own department.
Audience Reviews for Eraser
Very entertaining from the word go even with a not so new plot but it's well done and it has some solid action scenes that still look good today, Arnie does what he does best and that's all we ask from him, If you're into action films this will not disappoint.

Arnold Schwarzenegger has had a phenomenal career as an actor with Eraser; he delivers yet another entertaining performance, one that I find to be a bit underrated. The film is not too original, but it's one that is thoroughly entertaining, and is sure to please Schwarzenegger fans looking for an action packed thrill ride. The film has its flaws, but the direction by director Chuck Russell keeps it together, and he has made pretty good films, and he tackles the material well. Although not his best work, Eraser is a pleasant action film, and he directs it with confidence and gives it an edge to really make it engaging. Some scenes are thoroughly entertaining, and there are many memorable scenes, but this isn't Schwarzenegger's best film either. Eraser is worth seeing, and it is a well crafted affair. If you enjoy mindless action pictures, give this one a shot, it may not be a standout Schwarzenegger vehicle, but it still possesses enough entertainment value to appeal to action film buffs who want a pleasant time waster to watch. Eraser may not win any points for originality, but it's a well crafted affair, and in away a forgotten picture from Schwarzenegger's body of work, due to the fact that he has starred in far superior pictures over the course of his career. Despite its imperfections, it's far from his worst, and like The 6th Day, is one of his most underrated films, and it's worth a second look if you enjoy his work. Sure, there are aspects that could have been improved upon, and Eraser does fall short of what it could have been, but for the most part, it's a well executed actioner that is better than what most people have said about it.

Eraser is an action packed espionage thriller full of excitement. The story follows a whistleblower that gets placed in witness protection, but becomes the target of a government conspiracy. Arnold Schwarzenegger, James Caan, and Vanessa Williams form a solid cast. And, Schwarzenegger and Caan make for good adversaries. The action sequences are well done, but the special effects are a bit weak (particularly the pulse riffle effects). Though it's formulaic and unoriginal, Eraser is entertaining and delivers a lot of good action.

Here's a cool scene: A crocodile is about to eat up Arnold as he scrambles away and pulls out a pistol and shoots it dead. The camera cuts to a close-up shot in his face as he says, "You're luggage." LOL There were some scenes that were entertaining to watch which makes this movie worth watching.
See Details