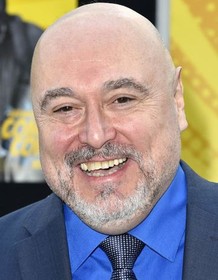 Mark Ryan
Highest Rated: 88% An Open Secret (2014)
Lowest Rated: 20% Transformers: Revenge of the Fallen (2009)
Birthday: Jun 7, 1956
Birthplace: Doncaster, Yorkshire, England, UK
Mark Ryan was a prolific actor who created a name for himself largely on the big screen. Ryan started off his acting career mostly in film roles, appearing in "Who Dares Wins" (1982) with Lewis Collins, "Strikebound" (1985) and the Warren Beatty comedy adventure "Ishtar" (1987). He also appeared in the drama "The Phantom of the Opera" (1989) with Robert Englund. He also starred in the TV movies "Robin Hood and the Sorcerer" (Showtime, 1982-83) and "The Corsican Brothers" (CBS, 1984-85). He continued to act in productions like the adventurous drama "First Knight" (1995) with Sean Connery, the Madonna dramatic adaptation "Evita" (1996) and the Cameron Diaz hit action flick "Charlie's Angels" (2000). He also worked in television during these years, including a part on "Alias" (ABC, 2001-06). In his more recent career, he tackled roles in the Hugh Jackman dramatic adaptation "The Prestige" (2006) and the Shia LaBeouf smash hit action movie "Transformers" (2007). He also lent his distinctive voice to the Shia LaBeouf blockbuster action picture "Transformers: Revenge of the Fallen" (2009). Ryan most recently voiced characters in the Mark Wahlberg box office smash action film "Transformers: Age of Extinction" (2014).
Photos
Black Sails, Mark Ryan, 'VIII.', Season 1, Ep. #8, 03/15/2014, ©STARZPR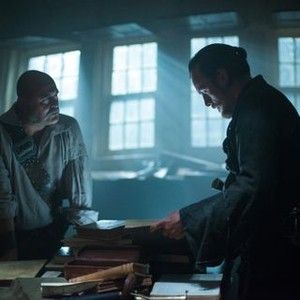 Black Sails, Toby Stephens (L), Tom Hopper (C), Mark Ryan (R), 'Season 3', 01/23/2016, ©STARZPR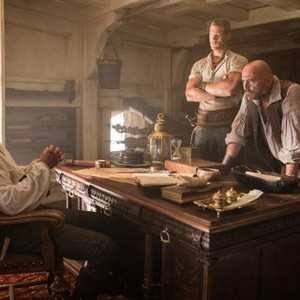 STREET, from left: Mark Ryan, Beau Casper Smart, 2015.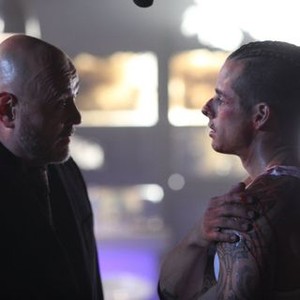 Black Sails, Luke Arnold (L), Mark Ryan (C), Toby Stephens (R), 01/25/2014, ©STARZPR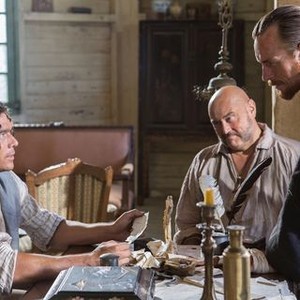 Black Sails, Mark Ryan (L), Toby Stephens (C), Tom Hopper (R), 'II.', Season 1, Ep. #2, 02/01/2014, ©STARZPR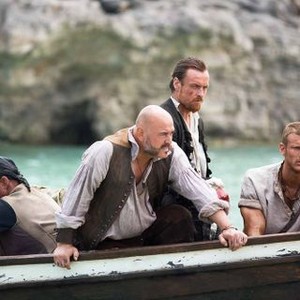 Black Sails, Tom Hopper (L), Mark Ryan (R), 'II.', Season 1, Ep. #2, 02/01/2014, ©STARZPR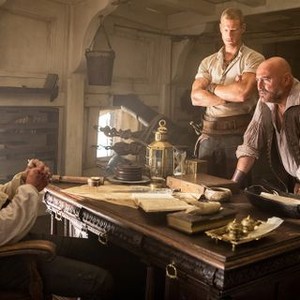 Black Sails, Mark Ryan, 'III.', Season 1, Ep. #3, 02/08/2014, ©STARZPR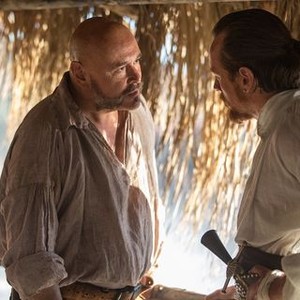 Black Sails, Mark Ryan (L), Tom Hopper (R), 'V.', Season 1, Ep. #5, 02/22/2014, ©STARZPR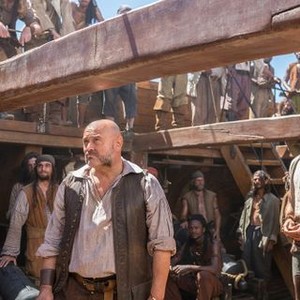 Black Sails, Mark Ryan, 'V.', Season 1, Ep. #5, 02/22/2014, ©STARZPR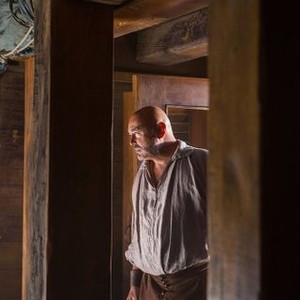 Black Sails, Mark Ryan (L), Toby Stephens (R), 'VI.', Season 1, Ep. #6, 03/01/2014, ©STARZPR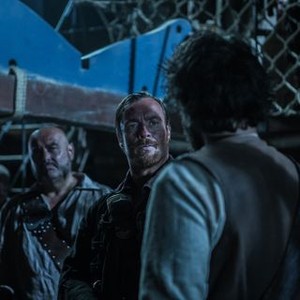 Black Sails, Mark Ryan, 'VII.', Season 1, Ep. #7, 03/08/2014, ©STARZPR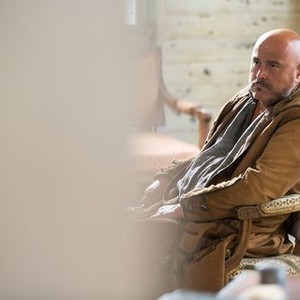 Black Sails, Mark Ryan, 'VII.', Season 1, Ep. #7, 03/08/2014, ©STARZPR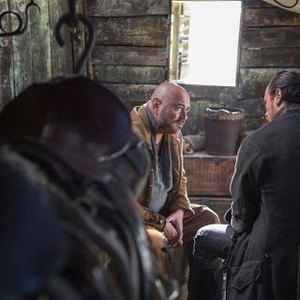 Black Sails, from left: Tom Hopper, Toby Stephens, Mark Ryan, Luke Arnold, 01/25/2014, ©STARZPR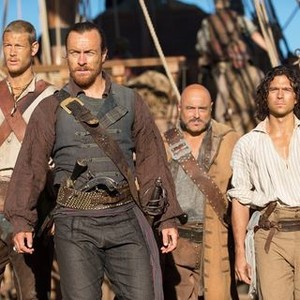 Black Sails, Mark Ryan, 'Episode 8', Season 1, Ep. #8, 03/15/2014, ©STARZ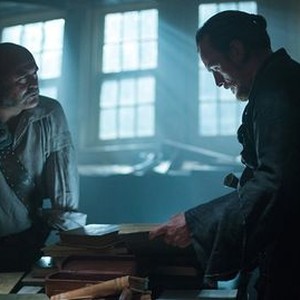 Black Sails, Mark Ryan, 'Episode 1', Season 1, Ep. #1, 01/25/2014, ©STARZ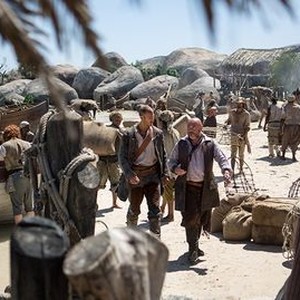 Black Sails, Tom Hopper (L), Mark Ryan (R), 'Episode 2', Season 1, Ep. #2, 02/01/2014, ©STARZ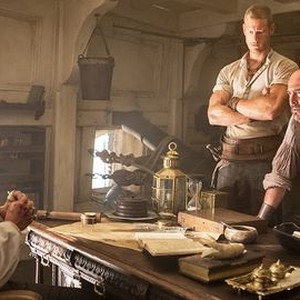 Black Sails, Mark Ryan (L), Toby Stephens (C), Tom Hopper (R), 'Episode 2', Season 1, Ep. #2, 02/01/2014, ©STARZ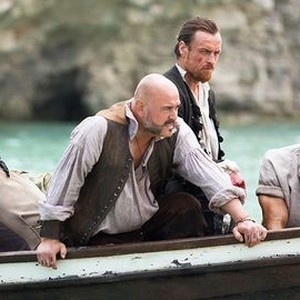 Black Sails, Mark Ryan, 'Episode 3', Season 1, Ep. #3, 02/08/2014, ©STARZ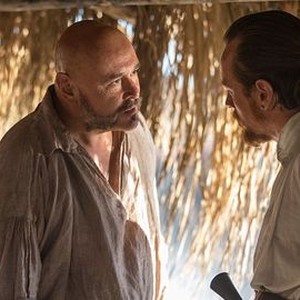 Black Sails, Mark Ryan, 'Episode 1', Season 1, Ep. #1, 01/25/2014, ©STARZ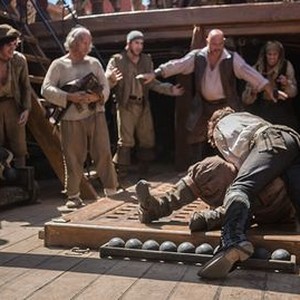 Black Sails, Mark Ryan, 'Episode 5', Season 1, Ep. #5, 02/22/2014, ©STARZ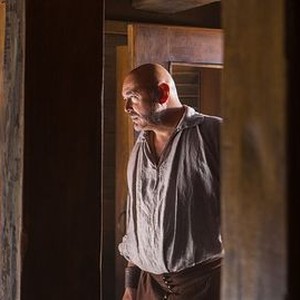 Skip to Quotes
Filmography
Movies
TV
| | | | Credit | |
| --- | --- | --- | --- | --- |
| 81% | 83% | Black Sails | Gates (Character) | 2014-2017 |
| 86% | 86% | Alias | Cooney (Guest Star) | 2005 |
| No Score Yet | 35% | JAG | Unknown (Guest Star) | 2001 |
| 95% | 93% | Frasier | Winston (Guest Star) | 1998 |
| No Score Yet | No Score Yet | Combat! | Unknown (Guest Star) | 1963 |