Marlee Matlin
Highest Rated: 94% CODA (2021)
Lowest Rated: 6% Some Kind of Beautiful (2014)
Birthday: Aug 24, 1965
Birthplace: Morton Grove, Illinois, USA
Deaf almost from birth, actress Marlee Matlin still became a respected Academy Award-winning actress. Born in Morton Grove, Illinois, she lost most of her hearing while still a baby. She began performing on stage as a youngster in productions with other hearing-impaired youth. She came to the attention of actor Henry Winkler who encouraged her to continue acting. Just out of her teens, she was cast opposite William Hurt in the drama "Children of a Lesser God" (1986), the film adaptation of Mark Medoff's Tony Award-winning play. Matlin starred as Sarah Norman, a reluctant to communicate deaf woman who becomes romantically involved with one of her teachers. The role earned her the Oscar for Best Actress, making her at 21 the youngest actress to win the award. Despite the success, she initially struggled to find follow-up roles. She had a supporting role in the drug drama "Walker" (1987) and starred in the television film "Bridge to Silence" (CBS, 1989). Her career began to find a groove in the 1990s. After starring in the French film "L'homme au masque d'or" (1990) with Jean Reno, she began finding steady work. She starred in the big screen thriller "Hear No Evil" (1993) and co-starred with Mark Harmon in the legal drama "Reasonable Doubt" (ABC, 1991-93). She had a memorable cameo appearance in Robert Altman's "The Player" (1992), as well as on "Seinfeld" (NBC, 1989-98), "The Larry Sanders Show" (HBO, 1992-98), and "ER" (NBC, 1994-2009). David E. Kelley cast her in the recurring role of Mayor Laurie Bey in his "Picket Fences" (CBS, 1992-96). She also played a non-hearing-impaired character for the first time when she starred in the TV movie "Against Her Will: The Carrie Buck Story" (Lifetime, 1994), playing a woman who was forcibly sterilized by the state of Virginia. She found steady work as well in films such as "It's My Party" (1996), "When Justice Falls" (1999), and "In Her Defense" (1999). An advocate of closed captioning, Matlin was instrumental in getting legislation passed requiring televisions to be outfitted with the technology necessary to provide the service. At the turn of the century, the actress began appearing on a recurring basis on Aaron Sorkin's presidential drama "The West Wing" (NBC, 1999-2006) playing political strategist Joey Lucas. She worked steadily on television, including guest appearances on "Law & Order: Special Victims Unit" (NBC, 1999- ), "Desperate Housewives" (ABC, 2004-12) and "My Name is Earl" (NBC, 2005-09). She had a recurring role on the LBGTQ landmark series "The L Word" (Showtime, 2004-09) playing deaf sculptor Jodi Lerner, one of the love interests of Jennifer Beals' Bette Porter. She played a guidance counselor and the mother of Sean Berdy's deaf character Emmett on the teen drama "Switched at Birth" (Freeform, 2011-17). The actress also appeared as a contestant on both "Dancing with the Stars" (ABC, 2005- ) and "The Celebrity Apprentice" (NBC, 2008-17). She continued her run of playing recurring characters, joining both "The Magicians" (Syfy, 2015- ) and "Quantico" (ABC, 2015-18) in that capacity. She also appeared on "This Close" (Sundance, 2018- ), a show created by deaf actors Joshua Feldman and Shoshannah Stern about hearing impaired best friends living in Los Angeles. Matlin then played the mother of fellow deaf actress Sandra Mae Frank in the sci-fi thriller "Entangled" (2020).
CODA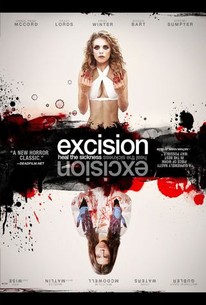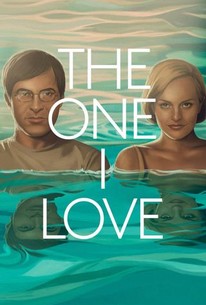 Children of a Lesser God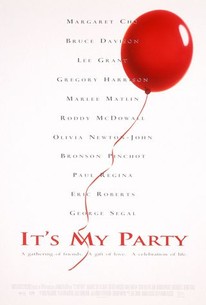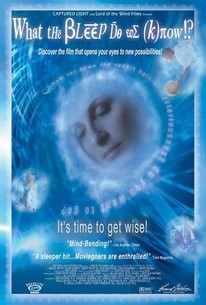 What the Bleep Do We Know!?
Skip to Quotes