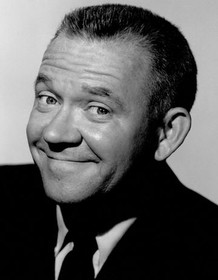 Richard Erdman
Highest Rated: 100% You're in the Navy Now (1951)
Lowest Rated: 40% Easy Living (1949)
Birthday: Jun 1, 1925
Birthplace: Enid, Oklahoma, USA
Richard Erdman's lengthy acting career spanned everything from science-fiction to sitcoms, containing many memorable roles in film and television. Erdman got his start in the '40s with small roles in minor films like the action-filled "Objective, Burma" and the romantic melodrama "Wild Harvest," which starred Dorothy Lamour as a scheming drifter who manipulates her husband into funding her lavish lifestyle. In 1953, Erdman landed a pivotal role as a defiant barracks chief in "Stalag 17," about a group of American World War II P.O.W.s who suspect one of their fellow prisoners has turned against them. A few years later, he was cast as wealthy playboy Richard Fairfield III in the short-lived series "The Tab Hunter Show" and landed a recurring role as a philosophizing photographer in "Saints and Sinners," about the staff of a fictional New York City newspaper. Erdman appeared as a down-and-out man who receives an unexpected gift in the famous "Twilight Zone" episode "A Kind of Stopwatch" and later played a war-weary colonel in "Tora! Tora! Tora!," about the surprise Japanese attack on Pearl Harbor. In 2009, he joined the cast of the meta-comedy TV series "Community" as Leonard, an elderly, prank-loving community college student who antagonizes the school with his rowdy friends. His final acting appearance came in an episode of "Dr. Ken" (ABC 2015-17), starring Erdman's former "Community" co-star Ken Jeong. Richard Erdman died in an assisted living facility in Los Angeles on March 16, 2019. He was 93.
Photos
STALAG 17, William Holden, Richard Erdman, Harvey Lembeck, Robert Strauss, 1953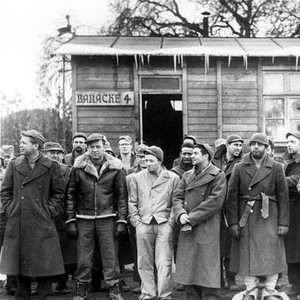 THE MEN, from left: Richard Erdman, Jack Webb, Marlon Brando on set, 1950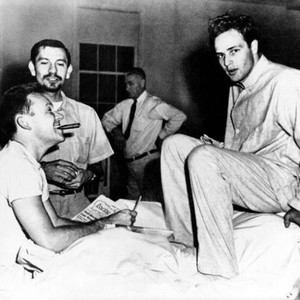 YOU'RE IN THE NAVY NOW, Charles Bronson, Gary Cooper, Richard Erdman, Jack Webb, Eddie Albert, 1951. TM and Copyright (c) 20th Century Fox Film Corp. All rights reserved.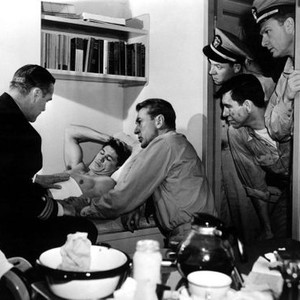 STALAG 17, Harvey Lembeck, Robert Strauss, William Holden, Richard Erdman, Neville Brand, 1953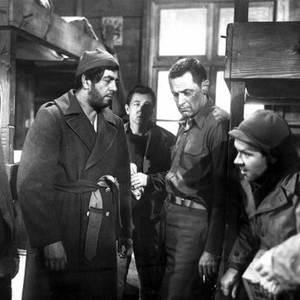 DANGER SIGNAL, Bruce Bennett, Mona Freeman, Dick (Richard) Erdman, 1945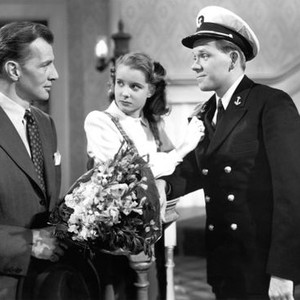 THE ADMIRAL WAS A LADY, Johnny Sands, Wanda Hendrix, Steve Brodie, Edmond O'Brien, Richard Erdman, 1950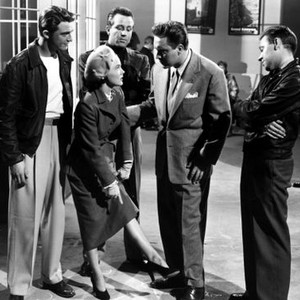 CRY DANGER, Richard Erdman, Jean Porter, 1951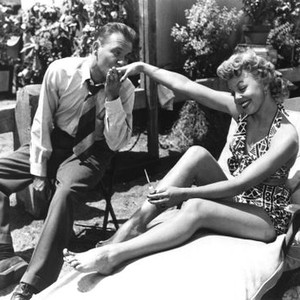 STALAG 17, Peter Graves, Richard Erdman, Neville Brand, William Holden, 1953, preparing for escape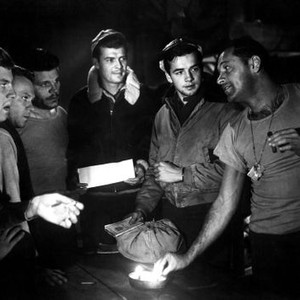 THE MEN, Virginia Farmer, Richard Erdman (right), 1950
ADMIRAL WAS A LADY, THE, Wanda Hendrix, Edmond O'Brien, Johnny Sands, Richard Erdman, Steve Brodie, 1950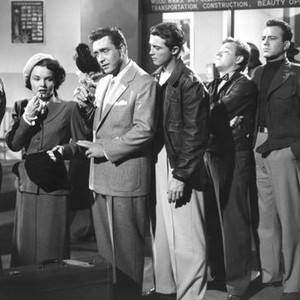 THE BRASS BOTTLE, Richard Erdman, Tony Randall, 1964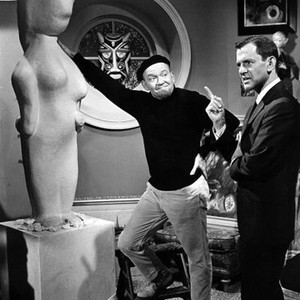 THE TIME OF YOUR LIFE, Richard Erdman, 1948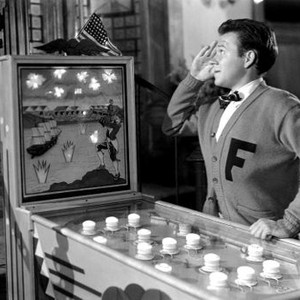 THE ADMIRAL WAS A LADY, Edmond O'Brien, Johnny Sands, Steve Brodie, Wanda Hendrix, Richard Erdman, 1950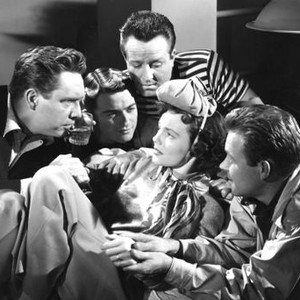 ADMIRAL WAS A LADY, THE, Richard Erdman, Johnny Sands, Steve Brodie, Edmond O'Brien, 1950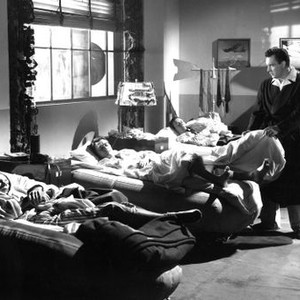 THE MEN, Marlon Brando, Richard Erdman, 1950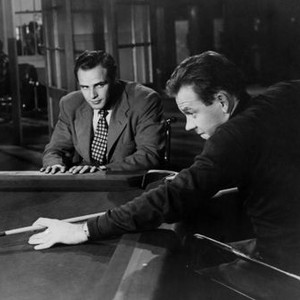 ADMIRAL WAS A LADY, THE, Johnny Sands, Rudy Vallee, Edmond O'Brien, Wanda Hendrix, Richard Erdman, 1950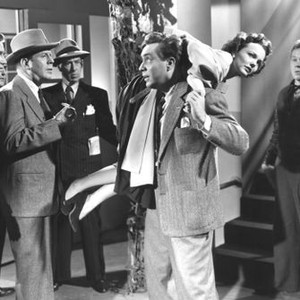 ADMIRAL WAS A LADY, THE, Richard Erdman, Steve Brodie, Edmond O'Brien, Wanda Hendrix, Johnny Sands, 1950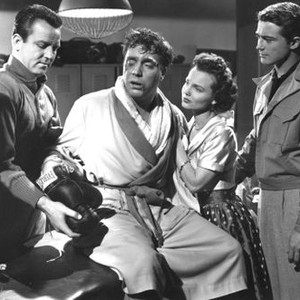 THE TIME OF YOUR LIFE, Richard Erdman, Paul Draper, William Bendix, Pedro De Cordoba, James Cagney, 1948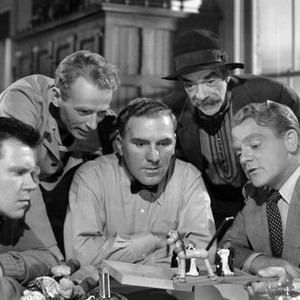 Community, Richard Erdman, 'Introduction To Finality', Season 3, Ep. #22, 05/17/2012, ©NBC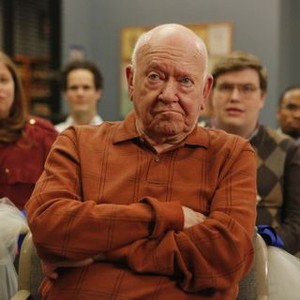 Community, Richard Erdman, 'Economics Of Marine Biology', Season 4, Ep. #7, 03/21/2013, ©NBC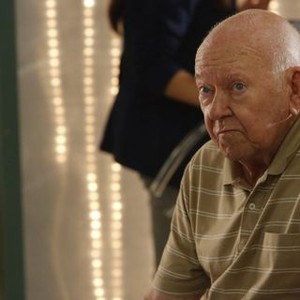 Skip to Quotes