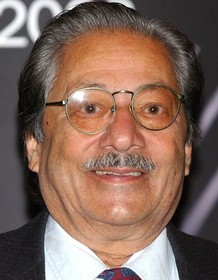 Saeed Jaffrey
Highest Rated: 98% My Beautiful Laundrette (1985)
Lowest Rated: 8% Everywhere and Nowhere (2011)
Birthday: Jan 8, 1929
Birthplace: Maler Kotla, India
One of the most popular Asian actor in the United Kingdom for more than four decades, Saeed Jaffrey brought versatility to an array of film and television roles, including "The Man Who Would Be King" (1975), "The Jewel in the Crown" (ITV, 1984) and "My Beautiful Launderette" (1985). Born into a Punjabi Muslim family in Malerkotla, India on January 8, 1929, Jaffrey was the son of a physician with the Health Services of the United Provinces of British India. He developed an interest in acting at an early age, fueled in part by an appetite for Indian movies, and performed in numerous school plays. After earning both his bachelor's and master's degree from Allahbad University, Saeed relocated to New Delhi in 1951, where he worked as an English-language announcer for All India Radio. There, he met Madhur Bahadur, and began a long courtship that carried from India to England, where she traveled in 1955 to study at the Royal Academy of Dramatic Art (RADA). She refused his initial offer of marriage, after which Jaffrey traveled to the United States to study speech and drama at Catholic University of America. Madhur joined him after her graduation from RADA, and the pair married in 1958. They both studied at the Actors Studio while Jaffrey built an impressive resume of theater performances, including the original Broadway production of "A Passage to India" in 1962 - a role he would reprise in David Lean's 1985 film adaptation - and the touring production of "Brecht on Brecht" with Lotte Lenya. Jaffrey's affair with a dancer brought an end to his marriage to Bahadur, and he returned to London in 1965 to write and narrate scripts in Urdu and Hindi for the BBC. The position allowed him to appear regularly on UK television series, and he moved confidently into features with "The Guru" (1969), the second feature from director James Ivory and producer Ismail Merchant, who had initially met at Jaffrey's New York apartment in the early '60s. In 1975, Jaffrey earned his international breakout role as Billy Fish, the interpreter who aided adventurers Sean Connery and Michael Caine in "The Man Who Would Be King" (1975). The international success of the film led to major roles in features and on television, frequently playing charismatic figures which made excellent use of Jaffrey's mellifluous voice. He was a charming racketeer on "Gangsters" (BBC, 1975-1978), Vallabhbhai Patel, a founding figure in the Republic of India, in "Gandhi" (1982) and the Nawab of Mirat in "The Jewel in the Crown" (ITV, 1984). He also essayed what he called the "naughty uncle," a free-thinking, free-wheeling figure in features like "My Beautiful Launderette" (1985) and numerous Bollywood productions. By the late '80s and '90s, Jaffrey had settled into UK television roles on the sitcom "Tandoori Nights" (Channel 4, 1985-1987) and the long-running primetime soap "Coronation Street" (ITV, 1960- ), but remained a major film star in India. He was awarded the Order of the British Empire in 1995 and continued to act until 2011; he suffered a brain hemorrhage on November 14, 2015 and died the following day at a London hospital, which generated tributes from acting and cultural figures around the globe.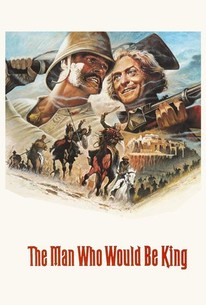 The Man Who Would Be King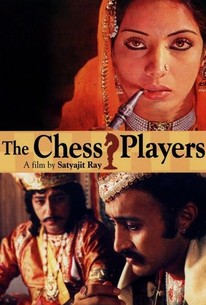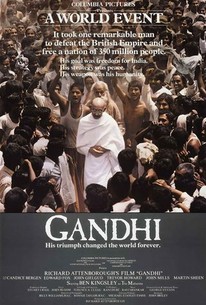 Gandhi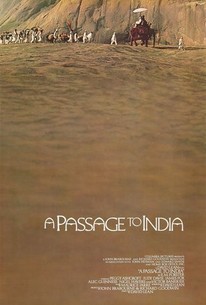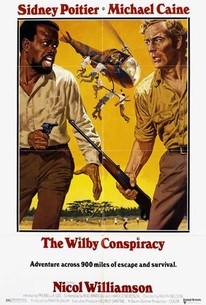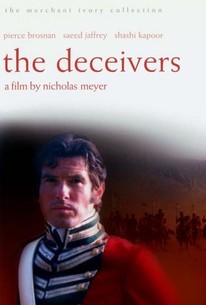 Photos
THE CHESS PLAYERS, (aka SHATRANJ KE KHILARI), Sanjeev Kumar, Saeed Jaffrey, 1977.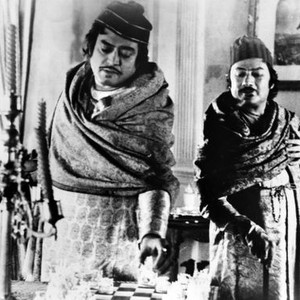 MAN WHO WOULD BE KING, Saeed Jaffrey, Sean Connery, Michael Caine, 1975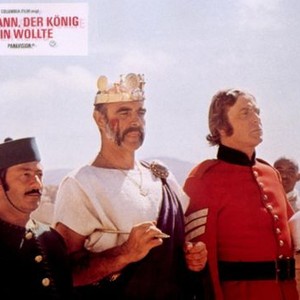 MY BEAUTIFUL LAUNDRETTE, Saeed Jaffrey, Shirley Anne Field, 1985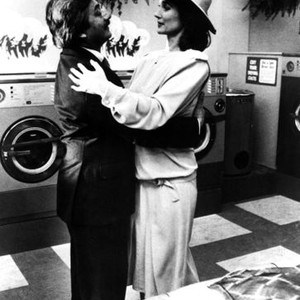 MAN WHO WOULD BE KING, THE, Saeed Jaffrey, Michael Caine, Sean Connery, 1975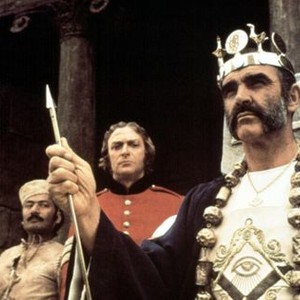 THE DECEIVERS, Saeed Jaffrey, 1988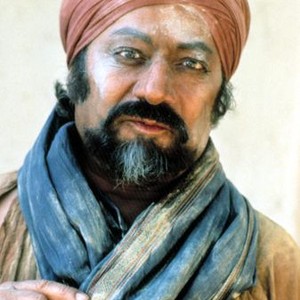 MY BEAUTIFUL LAUNDRETTE, Shirley Anne Field, Saeed Jaffrey, 1985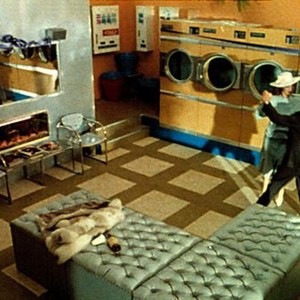 JUST ASK FOR DIAMOND, from left: Saeed Jaffrey, Susanah York, Colin Dale, 1988, © Kings Road Entertainment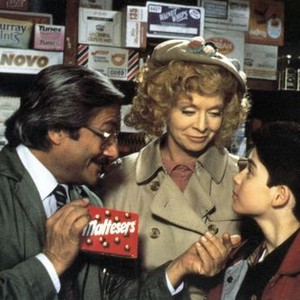 THE DECEIVERS, Saeed Jaffrey, Helena Michell, 1988, (c)Cinecom Pictures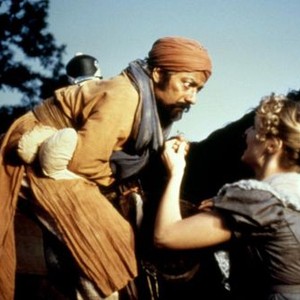 MY BEAUTIFUL LAUNDRETTE, Gordon Warnecke, Shirley Anne Field, Saeed Jaffrey, 1985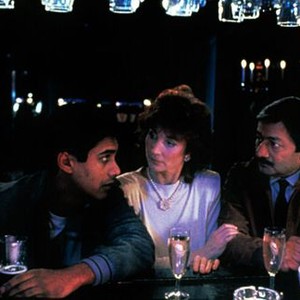 THE DECEIVERS, Saeed Jaffrey, Helena Michell, Pierce Brosnan, 1988, (c) Cinecom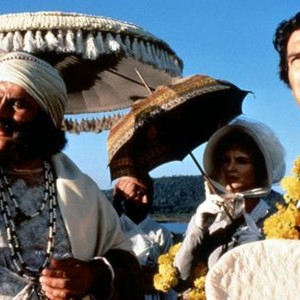 MY BEAUTIFUL LAUNDRETTE, Gordon Warnecke, Shirley Anne Field, Saeed Jaffrey, 1985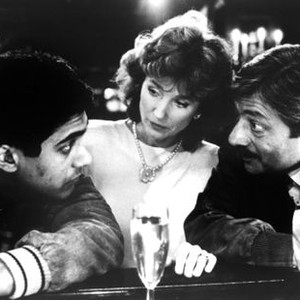 Filmography
Movies
| | | | Credit | | |
| --- | --- | --- | --- | --- | --- |
| 8% | 50% | Everywhere and Nowhere | Zaf's Dad (Character) | - | 2011 |
| No Score Yet | No Score Yet | Sanam Teri Kasam | Unknown (Character) | - | 2009 |
| No Score Yet | No Score Yet | Bunker Hill | Mr. Farook (Character) | - | 2008 |
| No Score Yet | 41% | Chicken Tikka Masala | C.P. Chopra (Character) | - | 2005 |
| No Score Yet | No Score Yet | Zoltan the Great | Zoltan (Character) | - | 2005 |
| No Score Yet | No Score Yet | Mad Dogs | Prophet (Character) | - | 2002 |
| No Score Yet | No Score Yet | Day of the Sirens | Albert Page (Character) | - | 2002 |
| No Score Yet | 55% | Mr. In-Between | Mr. Basmati (Character) | - | 2001 |
| No Score Yet | 11% | Albela | Sonia's father (Character) | - | 2001 |
| No Score Yet | No Score Yet | Azhageswaran | Unknown (Character) | - | 2001 |
| No Score Yet | No Score Yet | Guru in Seven | Unknown (Character) | - | 1998 |
| No Score Yet | 44% | Mohabbat | Madanlal 'Madan' Kapoor (Character) | - | 1997 |
| No Score Yet | No Score Yet | Mahanta | Inspector General of Police (Character) | - | 1997 |
| No Score Yet | 33% | Deewana Mastana | Chander Nandkishore Kapoor Sharma (Character) | - | 1997 |
| No Score Yet | No Score Yet | Raja Ki Aayegi Baraat | Rai Bahadur (Character) | - | 1997 |
| No Score Yet | 43% | Judaai | Mr. Sahni (Character) | - | 1997 |
| No Score Yet | No Score Yet | The Journey | Ashok (Character) | - | 1997 |
| No Score Yet | No Score Yet | Naseeb () | Dharamdas Bajaj (Character) | - | 1997 |
| No Score Yet | 55% | Jaan | Roshanlalji (Character) | - | 1996 |
| No Score Yet | No Score Yet | Lulu | Unknown (Character) | - | 1996 |
| No Score Yet | No Score Yet | Bambai Ka Babu | Vicky's Father (Character) | - | 1996 |
| No Score Yet | No Score Yet | Megha | Unknown (Character) | - | 1996 |
| No Score Yet | No Score Yet | Angrakshak | Sanghvi (Character) | - | 1995 |
| No Score Yet | No Score Yet | Trimurti | Bhanu (Character) | - | 1995 |
| No Score Yet | No Score Yet | Sauda | Prakash's Uncle (Character) | - | 1995 |
| No Score Yet | No Score Yet | Saajon Ki Bahon Mein | Ranvir Singh (Character) | - | 1995 |
| No Score Yet | 48% | Yeh Dillagi | Bhanupratap Saigal (Character) | - | 1994 |
| No Score Yet | No Score Yet | Baali Umar Ko Salaam | Jaalan (Character) | - | 1994 |
| No Score Yet | No Score Yet | Salaami | Unknown (Character) | - | 1994 |
| No Score Yet | No Score Yet | Bollywood | Unknown (Character) | - | 1994 |
| No Score Yet | No Score Yet | Aashiq Aawara | Kedamath (Character) | - | 1993 |
| No Score Yet | 88% | The Mirror | Mr. Mathur (Character) | - | 1993 |
| No Score Yet | No Score Yet | Anmol | Unknown (Character) | - | 1993 |
| No Score Yet | No Score Yet | Balmaa | Unknown (Character) | - | 1993 |
| No Score Yet | No Score Yet | Aulad Ke Dushman | Bade Pa (Character) | - | 1993 |
| No Score Yet | No Score Yet | 15th August | Unknown (Character) | - | 1993 |
| No Score Yet | No Score Yet | Suryavanshi | J.B. (Character) | - | 1992 |
| No Score Yet | No Score Yet | Nischaiy | Suryakant Gujral (Character) | - | 1992 |
| No Score Yet | No Score Yet | Laat Saab | Rai Sahib Ajay Rai (Character) | - | 1992 |
| No Score Yet | 17% | Masala | Lallu Bhai Solanki/Mr. Tikkoo/Lord Krishna (Character) | - | 1991 |
| No Score Yet | 67% | Henna | Khan Baba (Character) | - | 1991 |
| No Score Yet | 29% | Indrajeet | Seth Din Dayal (Character) | - | 1991 |
| No Score Yet | 20% | Afsana Pyar Ka | Annad Verma (Character) | - | 1991 |
| No Score Yet | No Score Yet | Heena | Unknown (Character) | - | 1991 |
| No Score Yet | No Score Yet | Ajooba | Magician Ameer Baba (Character) | - | 1991 |
| No Score Yet | 69% | Dil | Mr. Mehra (Character) | - | 1990 |
| No Score Yet | 43% | Kishan Kanayia | Vidya Charan (Character) | - | 1990 |
| No Score Yet | No Score Yet | Ghar Ho To Aisa | Ramprasad Kumar (Character) | - | 1990 |
| No Score Yet | No Score Yet | Pathar Ke Insan | Balwant Rai (Character) | - | 1990 |
| No Score Yet | No Score Yet | Naya Khoon | Veerendra Pratap Rai (Character) | - | 1990 |
| No Score Yet | 70% | Chaalbaaz | Vishwannath (Character) | - | 1989 |
| No Score Yet | No Score Yet | Chalbaaz | Unknown (Character) | - | 1989 |
| No Score Yet | 85% | Eeshwar | Masterji (Character) | - | 1989 |
| No Score Yet | No Score Yet | Diamond's Edge | Mr. Patel (Character) | - | 1988 |
| 33% | 64% | The Deceivers | Hussein (Character) | $18.2K | 1988 |
| No Score Yet | 38% | Hero Hiralal | Aziz (Character) | - | 1988 |
| No Score Yet | No Score Yet | Partition | Unknown (Character) | - | 1988 |
| No Score Yet | No Score Yet | Aulad | Anand's chacha (Character) | - | 1987 |
| No Score Yet | No Score Yet | Jalwa | Yakub Saeed (Character) | - | 1987 |
| No Score Yet | No Score Yet | Kala Dhanda Goray Log | Pinto Ustad (Character) | - | 1986 |
| No Score Yet | 43% | God, Your River Is Tainted | Kunj Bihari (Character) | - | 1985 |
| No Score Yet | 74% | Saagar | Mr. D'Silva (Character) | - | 1985 |
| 98% | 74% | My Beautiful Laundrette | Nasser (Character) | - | 1985 |
| No Score Yet | No Score Yet | Jaanoo | Shastri (Character) | - | 1985 |
| No Score Yet | No Score Yet | Asambhav | Unknown (Character) | - | 1985 |
| 79% | 79% | A Passage to India | Hamidullah (Character) | - | 1984 |
| No Score Yet | No Score Yet | Bhavna | Unknown (Character) | - | 1984 |
| No Score Yet | No Score Yet | Kissi Se Na Kehna | Unknown (Character) | - | 1983 |
| No Score Yet | 82% | Market Place | Mr. Agarwal (Character) | - | 1983 |
| No Score Yet | 94% | Masoom | Suri (Character) | - | 1983 |
| No Score Yet | No Score Yet | The Courtesans of Bombay | Unknown (Character) | - | 1983 |
| 89% | 92% | Gandhi | Sardar Patel (Character) | - | 1982 |
| No Score Yet | No Score Yet | Beyond the Next Mountain | Prime Minister (Character) | - | 1981 |
| No Score Yet | 34% | Sphinx | Selim (Character) | - | 1981 |
| No Score Yet | No Score Yet | Staying On | Frankie Bhoolabhoy (Character) | - | 1980 |
| No Score Yet | 14% | Hullabaloo Over Georgie and Bonnie's Pictures | Sri Narain (Character) | - | 1979 |
| 91% | 85% | The Chess Players | Mir Roshan Ali (Character) | - | 1977 |
| 67% | 45% | The Wilby Conspiracy | Mukarjee (Character) | - | 1975 |
| 97% | 90% | The Man Who Would Be King | Billy Fish (Character) | - | 1975 |
| No Score Yet | No Score Yet | The Guru | Murad (Character) | - | 1969 |
TV