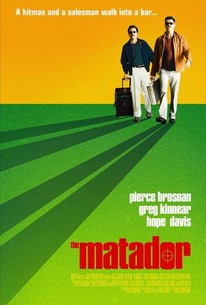 The Matador
2005, Comedy/Drama, 1h 37m
155 Reviews
50,000+ Ratings
What to know
critics consensus
This humorously amoral, oddball comic thriller features strong performances by Pierce Brosnan and Greg Kinnear as a flamboyant, aging hit-man and an out of work suburban businessman, respectively. Read critic reviews
You might also like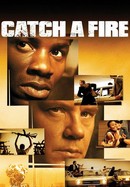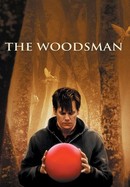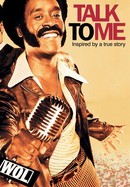 Where to watch
Rent/buy from $3.99
Rent/buy from $3.99
Rent/buy from $3.99
Rate And Review
Movie Info
Salesman Danny Wright (Greg Kinnear) is working through his shaky marriage and the untimely death of his child when he bumps into the similarly dispirited Julian Noble (Pierce Brosnan) in a Mexican dive bar. After they develop an unusual but meaningful bond, the brash Julian reveals that he is a contract killer, which doesn't bother Danny. Months later, a desperate Julian shows up at Danny's home and asks for a life-changing favor that truly puts their friendship to the test.
There are no critic reviews yet for . Keep checking Rotten Tomatoes for updates!
Audience Reviews for The Matador
It's surprisingly low-key for an "action-comedy" (if it should even be called that) and it's full of surprising plot choices that opt for a more conversational tone than obvious jokes. Brosnan is so, so good in this role. Just cartoonish enough to be amusing and then measured exactly when he needs to be.

I had high hopes for this film; unfortunately it didn't do it for me. I was very disappointed with the film. I felt that the film was way too long and took too much time to get to the point. Even with a great cast, The Matador is a mediocre film that has nothing really interesting going for it. I thought the film could have been much better and it had plenty of wasted potential. I didn't like the film, and was quite forgettable to be honest. This film really could have been a great film, but I felt that the script really didn't have anything really remarkable about it. The Matador is a long film that is just boring, not even the great cast can save this film from being bad. I really couldn't get into this film, and I felt it could have been much better than what it turned out to be. This is just an overrated film where there's nothing going on-screen. The film missed the mark, and wasn't entertaining. This film could have been much better, but it fails because it's too boring. As far as the comedy is concerned, I didn't see anything funny about it, and it just failed at being enjoyable, funny and memorable. The Matador is forgettable and it just doesn't have anything worth mentioning. I think it's too bad because the cast was great, but the films plot, I felt didn't work. I didn't like this one, and though not awful, it's simply not very good either.

"The Matador" gets even better the second time around. It's so simple and low-key but so well-made. It's got a good head on its shoulders (director Richard Shepard) and becomes so increasingly inventive that I remained entertained for the time being. That's more than what I can say about most summer blockbusters. And it's funny. Darkly funny, at that.

The Matador is simple. it's not overly thought-out or pretentious and there aren't any plot twists. It's just... simple. A simple movie. But it's so enjoyable. It's funny, charismatic, and original, and there is a great performance from Pierce Brosnan here, who generates such a likable character. It's so great to see a movie like this a second time, to already expect everything and not have to pay attention as much as you did the first time. You get to enjoy everything a little bit more. I love movies like these, where they're just simple and low-key, but well-made. The Matador has a good head on its shoulders. And in times like these, when everything is a repeat of everything else, it's nice to find something like this. Something that deserves to appreciated.