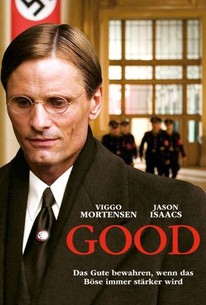 Good
2008, History/Drama, 1h 36m
72 Reviews
25,000+ Ratings
What to know
critics consensus
Though ambitious, Good stumbles in the transition from stage to screen, and Mortensen's performance isn't enough to cover its flaws. Read critic reviews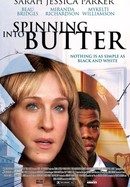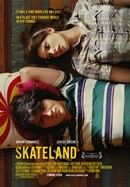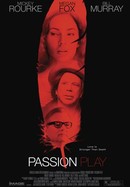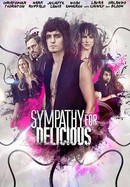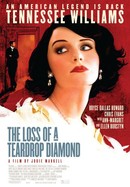 The Loss of a Teardrop Diamond
Where to watch
Rent/buy
Free
Rent/buy
Rent/buy
Rate And Review
Movie Info
A novel about a mercy killing brings a German professor (Viggo Mortensen) to the attention of the Nazi Party, which now wants him to write a treatise on euthanasia to justify the "final solution."
News & Interviews for Good
Audience Reviews for Good
Lots of people in this world will shy away from Nazis in any way, shape or form. I however have no qualms about taboo. I'll be sensitive to people who might be offended by the topic, but I'm also okay with admitting to people that I think the SS had style, or stating things like the fact the the Nazi elite refused to build a nuclear weapon because they considered the devastation it would bring to be too "evil", and the US were very happy to go ahead with it. So taking as unbiased a view as I can, I'll be reviewing the few Nazi-themed films I've got, starting with Good. The film is the tale of middle-aged academic, John Halder (Viggo Mortensen; The Road, A History of Violence, the The Lord of the Rings trilogy, 1998's Psycho, The Prophecy, Leatherace: Texas Chainsaw Massacre III) whom is swept up in the overwhelming changes going on in Germany during the late 1930's. I say "swept up" in as un-cliched a manner as I can. It really is the best way I can think to describe the goings on. Halder lives two lives, the first, is the life he begins with, and the life that he thinks he deserves. In this life, he is a professor with no prospects of improving his career, his neurotic wife expects him to do everything, including taking care of their squabbling and inattentive children, and Halder's mother, a decrepit, sickly and senile old woman, who dedicates what's left of her life to making Halder feel miserable. His father in low is a prominent member of the NSDAP who walks all over Halder at every possible opportunity. He then begins for himself a second life, he absconds with one of his young Aryan students to a flat in the city, after writing a novel which captures the attention of the Nazi elite, who are determined to have him become an honorary member of the party, with or without his approval. Being in the SS allows Halder to become the head of his department at the University, he is given a brilliant house and a great paycheck, he can afford to move his domineering mother out to the country and hire her a full time maid, his children are only around on weekends, and they're ever so proud. There's just this teeeeeny tiny problem. His one and only friend is Jewish. Yeah... So that's awkward. I think what I like most about Good is that it's not about how every German during the WWII era was inherently evil. There were a lot of people there who did a lot of fucked up things, but they're all still human, making a generalisation that at the time all Germans were scum interested in nothing but their own personal gain because some of them saw all non-Germans as scum and they were interested in nothing but their own personal gain, is... Well I'm sure you get the picture. Halder never once defends his actions, although, that's rather an interesting point. When his Jewish friend finds out he's been promoted, he automatically assumes that Halder joined the NSDAP, and rather than explain he's been made an honorary member of the SS against his will, and never actually signed up, he just tells his friend that if he cares so much he could always leave Germany. This brings me to my problems with Good. The above being the first of them. I also find int bizarre that films like Good and Valkyrie as well as many others, choose to use British actors as their German Third Reich. I get that many Germans are adversed to acting in films about WWII, plus there's the whole language barrier thing, but when you've decided your Germans aren't going to speak German, why deem it necessary they speak the Queen's English? I mean, they were enemies in the war after all! You could give them any bloody accent you pleased! Also on the first watch through, this constant jumping back and forth through time that Good goes through can become all rather confusing. Such is life when making a movie based on a stage-play, these sorts of things often do get lost in translation. And I did find that on my second viewing it was all rather easy to follow. Also the whole internal conflict of Halder, what with the music, and... oh, I shan't go on, mustn't ruin these sorts of things. Suffice to say it's all a bit odd. I would never go so far as to call the film light hearted, but there are certain moments of what you might call humour. Intentional or not I can't decide, but when the rank and file soldiers stand about like those British guards with the funny hats, all not reacting and stuff, kinda funny. Oh! And the best bit, Mark Strong has a supporting role (Mark Strong's fucking awesome by the way, I was very pleased to see him in this, he plays, in uh, Robin Hood, Kick-Ass, Sherlock Holmes, RocknRolla, Sunshine and mother fucking Revolver! Which is quite the repertoire) where he asks Halder to work for the Nazis to make "The case for an enlightened approach to mercy death on the grounds of humanity", which is just fucking hilarious to here come from the mouth of the Reichchancellory. Speaking of supporting roles, there's another by Steven Mackintosh (from Underworld: Evolutions, Underworld: Rise of the Lycans, The Aryan Couple,The Bill and Lock, Stock & Two Smoking Barrels) as a Sturmbannführer, and he's always cool, so that went a ways to helping the film along, in my opinion. Finally, there's this continuous shot through the a "Death Camp" (I use the term loosely) that goes on for ages which is very reminiscent of that scene from Children of Men. People who've watched it will get what I mean. It's kind of a big deal, and it's all very fucking impressive. All in all Good is exactly that. Not fantastic, not ground-breaking, it didn't change my life, it's not gonna hit my first rating above 9, it's just good. (Sorry for the lack of puns, I know there's a wealth of them for this film. Oh! And a little side-note, the tagline is "Anything that makes people happy can't be bad can it?"... How quaint). 78% -Gimly

Good is yet another example of a stage-play that has a lot of interesting ideas, and ambitious themes, yet lacks the appropriate transition to film. Taking place in Nazi Germany, the film looks at a professor and his growing relationship with the regime, and the disenchantment that follows. That the film features good performances is not in contention, with Viggo Mortensen having one of his better roles as of late, possessing the affable, yet reserved, charm that enables him to excel as a torn intellectual. The surrounding performances are also strong, especially form Jason Isaacs. The problem comes with the script, it's simply not cinematic. Having lofty themes and commentary is laudable, but it must accompany a narrative that's compelling in order to constitute a film. Good has one, but only in a limited sense. The scope is too confined for a film, or at least one that requires more breathing room than what it received here. The characters are well played, yet characterized thinly, with the exception of Mortensen. We don't see enough of the inner-dynamics to truly care about them. Once more, the film is too predictable and one-note, seeming to ignore the more interesting aspects of the story. It treats its protagonist as naive, yet his actions seem nothing but self-serving. Had he be painted as more of an anti-hero, it would have been far more interesting. As it stands, Good is all too predictable and one-note, trying too hard to pull on our heartstrings, and not giving us enough to stay engaged. That, above all, is Good's greatest failing, too often coming across as boring. An unfortunate misfire. 2.5/5 Stars

Viggo is an amazing actor, and this subject is definitely my favorite subject. But, for some reason, this movie just didn't hit the the right notes for me. Really slow. Rather confusing (at least to me). A decent idea with not much substance, in my opinion.

I was extremely dissappointed by this film. It lacked an edge to it. It just seemed like I was following this random guys life during a difficult period in his country. It showed a lot about character and how normal innocent people of Germany really didn't know what was going on. The ending was atrocious and so dissatisfying. Great performances and a cast that should have made this film much better.
See Details