Wide Sargasso Sea
(1993)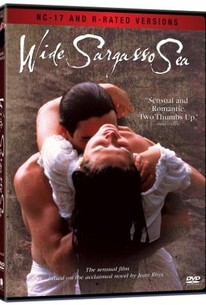 Movie Info
Director John Duigan brings Jean Rhys' difficult 1966 best-selling novel to the screen. It's a story meant to be a prequel to Charlotte Bronte's novel Jane Eyre, surmising what drove the first Mrs. Rochester mad in that novel. In Jamaica in the 1840s, slavery has been recently outlawed. Plantation owner Annette Cosway (Rachel Ward) has become so poor that she marries a rich, boorish Englishman whom she does not love. Her husband, Paul Mason (Michael York), is a sexist, racist tyrant who mistreats his servants and his wife. Paul flees to England after the servants and their countrymen revolt and burn down the mansion, killing Annette's young son. Annette goes insane and is consigned to the care of a servant. Her daughter Antoinette (Karina Lombard) is placed in a convent until she is old enough to inherit the property, but the inheritance depends on her marrying a proper husband. By previous arrangement, she marries Edward Rochester (Nathaniel Parker). At first they are lustily in love, but Rochester proves to be as elitist who is as disrespectful as Mason. Rochester has title to all of Antoinette's property, but he despises Jamaica and wants to return to England. He also fears the black magic of Christophene (Claudia Robinson), who mixes up a voodoo potion which ends up driving the couple farther apart. ~ Michael Betzold, Rovi
Audience Reviews for Wide Sargasso Sea
I was attracted to the movie as I recently learned about what and where the Sargasso Sea is. There is not much to learn watching this movie however. Well perhaps you learn not to be born in the mid 17th century, and to treat your slaves with a little compassion.
Wide Sargasso Sea Quotes
There are no approved quotes yet for this movie.
Discussion Forum
Discuss Wide Sargasso Sea on our Movie forum!