You might also like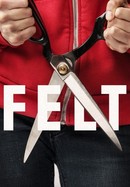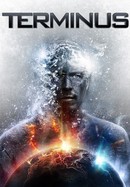 Rate And Review
Movie Info
Hired as a live-in nurse, a seemingly sweet woman (Kristina Klebe) unleashes her dark side as she torments a Vietnam War veteran (Gene Jones) who has dementia.
Critic Reviews for Dementia
Audience Reviews for Dementia
I don't even know how to start out this review. I'd guess I'd start off by saying that it is pretty good all in all. There's nothing really extravagant about this film in any way, but I do believe that it benefits from a focus on a story that's a little more based on something that's more real than your typical horror movie. And I wouldn't even call this a horror movie, it's definitely more of a thriller and it's quite a good one. The strength of the film lies, other than the fact that Gene Jones and Kristina Klebe give great performances, in the fact that the movie definitely plays with your expectations of how it's gonna end up playing out. I'm not saying it's subversive on a Cabin in the Woods level, it's not that, and it will never be that, but the movie does end up differently than what one would imagine as it progresses. Particularly seeing as how Michelle's character is presented at first and, really, for the most part until the climax where, it is revealed, that George isn't as much of a good guy as he might've seemed. I don't think George was ever presented as a good guy to begin with, given the fact that he was a drunk and abusive towards his son's mother, but in his old age, he gave up the booze and was legitimately trying to change, so he could be in his son's and granddaughter's lives, but at the very least you can see that he's trying to make a change and atone for the fact that he was, pretty much, a shit human being. But I liked how the film played with those expectations, since you get to see both sides of George's personality and you're never really sure which one is the real George. Which is where the climactic reveal comes into place and you get to see how nasty George was and could actually still be if he set his mind to it. Gene Jones' performance during the third act is excellent, it's like seeing a completely different person to the one you had been seeing, at least in his current old age, not necessarily the George you see in the flashbacks. It's not like it's that surprising of a twist, if it can even be called that, but it makes perfect sense and there's a cyclical nature of the consequences actions have on the lives of others, whether positive or negative, mostly negative in this film's case. Michelle becomes a more sympathetic character given the reveal and the effect George's actions had on her life. So I thought that was fairly well done and it's probably the reason the film gets the rating it did. I'm not saying that everything before that was bad, because the performances were more than good enough, but the movie is really just there. It didn't make any impression on me, one way or the other. Again, not bad, but it just didn't really stick with me. The movie, pretty much, depends entirely on its third act and the reveal. And I thought it was quite good, so it elevated the rating that I gave it. But I can see how many others might not have liked it so much. The performances are still really strong, but this is barely a solid flick if I'm being honest. I don't know what it was about it, but the first two acts just didn't really resonate with me. At least I saw it on Netflix, so no real complaints on that front. It's not a consistently good movie. I mean it's solid as a whole, even if it barely crosses that mark. This is a lukewarm recommendation, at best. Good performances and a strong third act are the only reasons to watch this.
Quotes
There are no approved quotes yet for this movie.