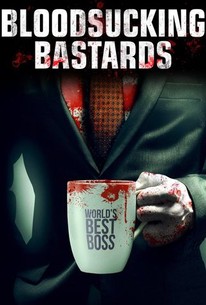 Bloodsucking Bastards
2015, Horror/Comedy, 1h 27m
24 Reviews
250+ Ratings
What to know
critics consensus
Bloodsucking Bastards gets a few gallons of B-movie fun out of its sanguine humor and solid cast, even if it isn't quite as wild as its title might suggest. Read critic reviews
You might also like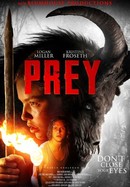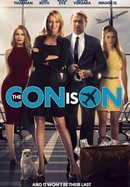 Attack of the Killer Donuts
Where to watch
Rent/buy from $3.99
Rent/buy from $3.99
Rate And Review
Bloodsucking Bastards Photos
Movie Info
An office worker (Fran Kranz) springs into action after learning that his colleague (Pedro Pascal) is a scheming vampire.
Audience Reviews for Bloodsucking Bastards
I managed to see this because I got a 7 day-free trial to a Showtime add-on on Amazon Prime. This is a problem. There are several other add-on subscriptions for Starz, there's one for horror movies, one for documentaries, one for music, etc, etc. The fact of the matter is that there's way too many streaming services that you have to pay for. I absolutely adore Netflix, I really do. It has changed the way we consume films and television. It's been so successful that streaming sites such as Netflix, Hulu and Amazon now have their own original scripted series, films, documentaries, etc. But, let's be honest, just because you have enough content to create a streaming site doesn't mean you should. I think there should be three main streaming sites. Netflix, Hulu and Amazon. I can make a case for HBO Go, but that's it. Everyone else should just swallow their pride and share the revenues with those four companies. By having so many streaming sites available, you're stretching people way too thin. We don't have enough money to subscribe to all of you, so please give us a break. I just had to say that, because, fucking hell, enough is enough. Anyway, I thought this was a pretty fun little horror/comedy movie. It's obvious that, to almost everybody, the best of this genre will always either be Shaun of the Dead or Evil Dead 2. It's obvious that this film never made an effort to be as good as the classics, it's more content to offer an entertaining diversion. Though I will say that setting a vampire movie at a complete soul-sucking and soul crushing corporation was a clever choice. The two just go together well and it's really surprising that no vampire movie, at least as far as I'm aware, has ever used this as their main setting. The film, obviously, isn't perfect, but I think it's got a solid script and fun cast to help get you through some of its slower moments. Which is a weird thing to say when the film, probably, doesn't go more than 81 minutes in length. I don't wanna say parts of it dragged, but it does take a while before the story and the horror really gets going and that, to me, does hurt the film. But the interplay between the cast is strong and the film is definitely better for it. You can obviously see that they didn't have a lot of money to work with, but they didn't let it hold them back. And that's always admirable to me. Perhaps admirable isn't the right word, but I like movies that overcome their own limitations and this is one of them. It's not like it overcomes them to become something great, but it is better than it probably would have been if handled carelessly. Though, really, you can say that for every great movie in existence. The gore itself isn't great and they probably alleviate some of that by having the vampires explode when murdered, all you see is a ton of blood shoot all over the characters. So that's probably all they could afford. This isn't much of an issue, at least to me. The film, like I said, has a fun cast and good enough dialogue that you don't really need much violence for the film to be entertaining. This isn't amazing, as if you couldn't tell by the rating, but I did enjoy watching this. It's a movie you can watch while leaving your brain at the door. Those movies need to exist. It's silly and goofy, but I enjoyed it quite a bit. I'd recommend it if it ever hits Amazon Prime (and not on one of those bullshit add-on subscriptions) or Netflix. Solid flick right here.