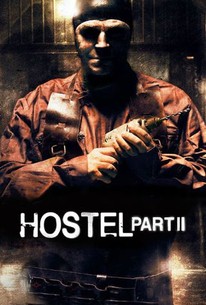 Hostel Part II
2007, Horror, 1h 34m
112 Reviews
250,000+ Ratings
What to know
Critics Consensus
Offering up more of the familiar sadism and gore, Hostel: Part II will surely thrill horror fans. Read critic reviews
Where to watch Hostel Part II
Buy
Buy
Buy
Buy Hostel Part II on Vudu, Apple TV, Amazon Prime Video.
Rate And Review
Hostel Part II Photos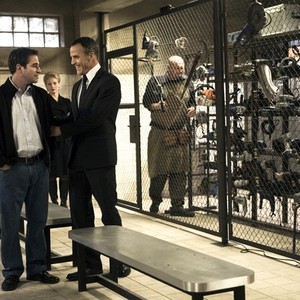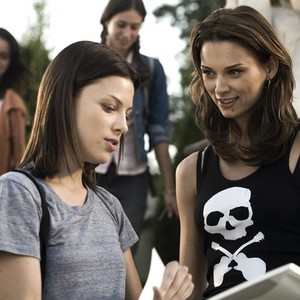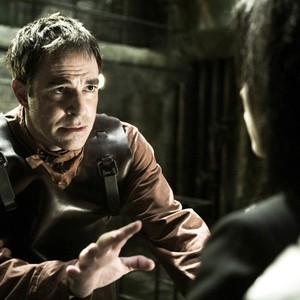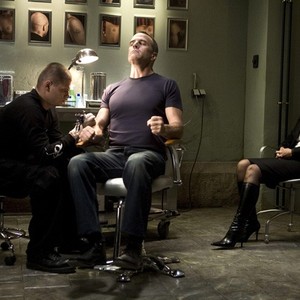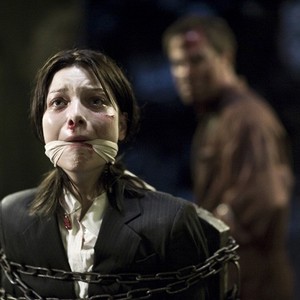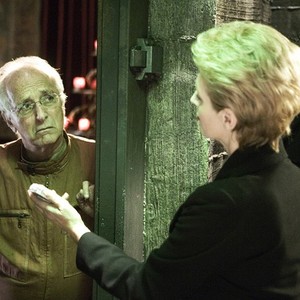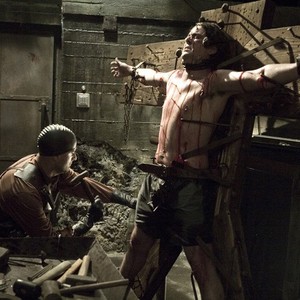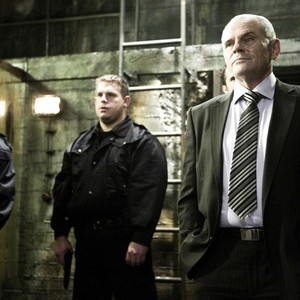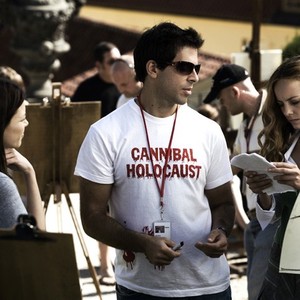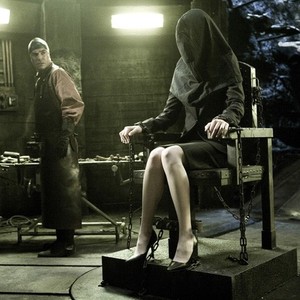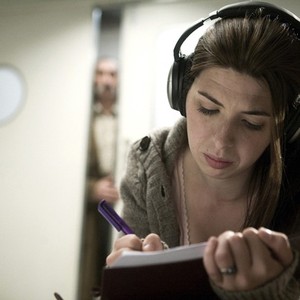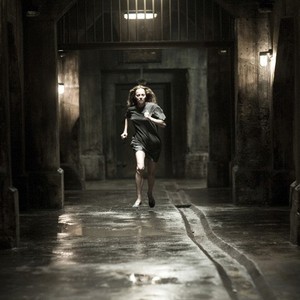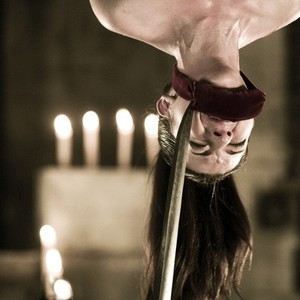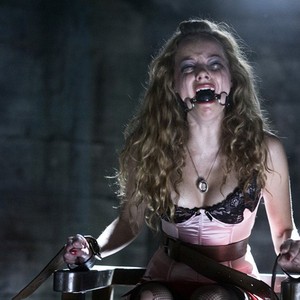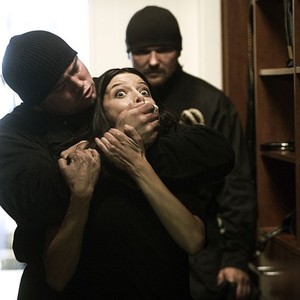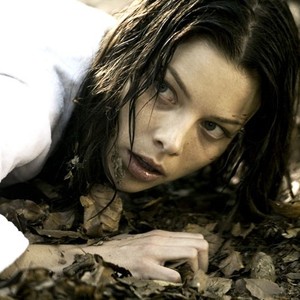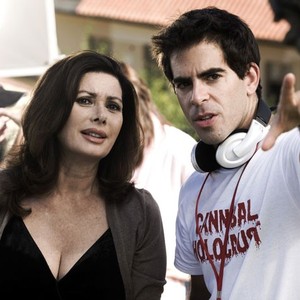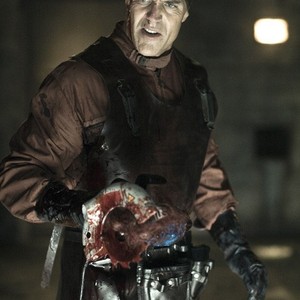 Hostel Part II (2007)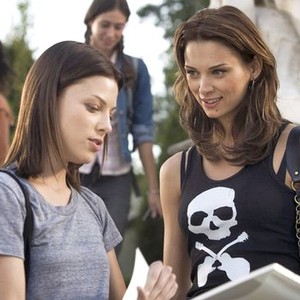 Hostel Part II (2007)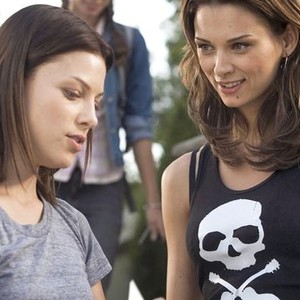 Movie Info
Beth (Lauren German), Lorna (Heather Matarazzo) and Whitney (Bijou Phillips), three young American women traveling abroad in Rome, decide to take a weekend excursion. Lured from their intended destination by a beautiful acquaintance (Vera Jordanova), the women anticipate a stay at a luxurious spa. Instead, they become pawns in a grisly game designed to entertain wealthy deviants from around the world.
Rating: R (Terror|Language|Bloody Violence|Some Drug Content|Nudity|Sadistic Scenes of Torture|Sexual Content)

Genre: Horror

Original Language: English

Director: Eli Roth

Producer: Eli Roth, Mike Fleiss, Chris Briggs, Eythor Gudjonsson

Writer: Eli Roth

Release Date (Theaters): wide

Release Date (Streaming):

Box Office (Gross USA): $17.5M

Runtime:

Distributor: Lionsgate Films

Production Co: Screen Gems, Raw Nerve, International Production Company, Next Entertainment Inc.

Sound Mix: SDDS, DTS, Dolby, Dolby Digital, Dolby SRD

Aspect Ratio: Scope (2.35:1)
News & Interviews for Hostel Part II
Audience Reviews for Hostel Part II
Much like the first Hostel flick, Part II is another missed opportunity. It travels the same familiar ground of the original for far too long (fuckin' hell, just give us some casual deaths at first and enough with these fuckin' boring dialogues and characters!!), not adding too much in the process. Again, the elements are there: having an all female cast could've sent a very anti-misogyny message, like the old revenge flicks from the 70s but no, having these or male characters would've been the same. The improvement over the details of how the organisation works was becoming very interesting but all is tossed out of the window for more bland and pointless dialogue and only a couple of gory segments. Another miss for a very good idea.

[img]http://images.rottentomatoes.com/images/user/icons/icon13.gif[/img] Since I have a bit of a soft spot for Eli Roth despite a few of his dissapointing ventures in the past I had to give Hostel: Part II a chance at redeeeming him as a horror film maker. Not only did this unnecessary sequel fail to live up to my low expectations but it turned out to be something a lot worse than I had planned for. A long time ago when Roth made his debut with Cabin Fever I thought he had some real directorial talent. But recently he's gone cynical on us and has started wasting his time on making stupid Hostel movies that honestly had no reason to exist in the first place. I was hoping that Hostel: Part II would correct the flaws of the first one which to be honest could have been fairly straight forward. The film takes half of it's running time to complete the set up and get to the gore, and although there's slightly more gore than the first one it doesn't add up to much. The first half is completely boring but worst of all it looks like a remake as opposed to a sequel because there are countless amounts of scenes that look extremely familiar. All that does is make it that much more boring and predictable. Roth has yet to make one feature that is remotely adequate. His best film Cabin Fever had it's strong points but it also suffered in various places. Hostel inherited the same problem. But Hostel: Part 2 is just stupid, self indulgent, repetitive and boring and almost completely free of any redeeming features.

While Hostel: Part II isn't as thrilling as its predecessor, its got a story that's a hell of a lot better. The sequel is bloodier and far more disturbing than the last. Here, we see a naked woman bathe in another woman's blood, and we witness a man's genitals being cut off. The whole point of movies like this are to gross you out, and this one does that and more. The story is a huge improvement: in Hostel 1, I mentioned how it would be better to see more of the psyche of the killers. That's exactly what we get in Part II. This story is told not only from the victims' point of view, but from the killers as well. Eli Roth shows us what they're thinking and how they act outside of the kill room and it was interesting to see these actors become psychotic. I loved seeing a man who didn't really want to kill anyone get dragged into it and the way he reacted while in the kill room. The acting is definitely improved, and there's a bigger variety of performances: we see a full on killer, a man who gets talked into it, and a victim with loads of money. On the down side, I thought it was incredibly unrealistic how people all over Europe were in on the killings, including the cops. Even more so, how so many people from all over the world would bid on girls so they could later brutally torture and murder them. That really annoyed me. While Hostel: Part II was at times too discomforting, I found the story to be more compelling than the first.

Horribly misguided torture/gore porn that opts for tedious and lame attempts at irony.
See Details