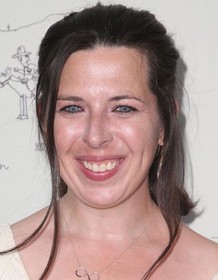 Heather Matarazzo
Highest Rated: 100% Her Composition (2015)
Lowest Rated: 12% Sorority Boys (2002)
Birthday: Nov 10, 1982
Birthplace: Oyster Bay, New York, USA
In 1996, Heather Matarazzo delivered one of the year's most striking film performances as the plain, bespectacled junior high student Dawn Weiner in "Welcome to the Dollhouse." Only eleven years old when the film was shot, the Long Island native offered a compelling and touching performance of a misunderstood middle child, battered by the taunts of classmates (who call her 'Weinerdog') and the particular attentions of one boy (Brendon Sexton III) who demonstrates his affection with threats of rape. Despite subject matter that was at times painful to watch, the young actress never flagged, holding the audience's sympathies even while displaying sibling rivalry. Like indie stalwart Lili Taylor, Matarazzo was willing to downplay her own unusual looks for the sake of the character.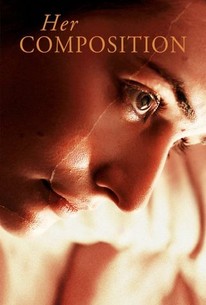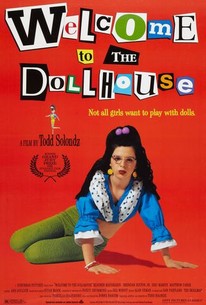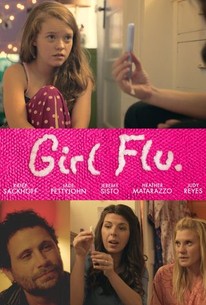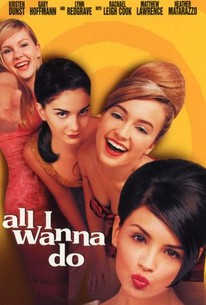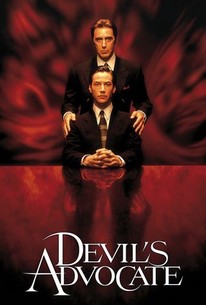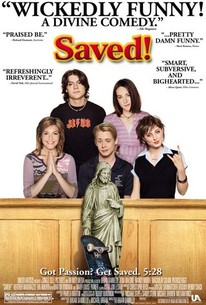 Saved!
Photos
WELCOME TO THE DOLLHOUSE, Heather Matarazzo 1995. ©Sony Pictures Classics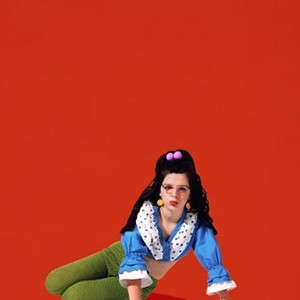 SORORITY BOYS, Heather Matarazzo, 2002 (c) Walt Disney. .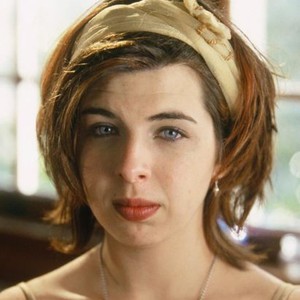 SORORITY BOYS, Harland Williams, Heather Matarazzo, 2002 (c) Walt Disney. .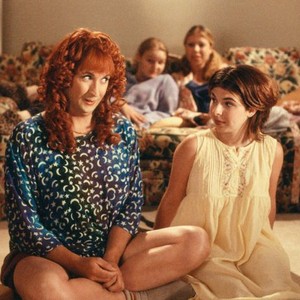 THE PRINCESS DIARIES 2: ROYAL ENGAGEMENT, Anne Hathaway, Julie Andrews, Heather Matarazzo, Hector Elizondo, Kathleen Marshall, 2004, (c) Buena Vista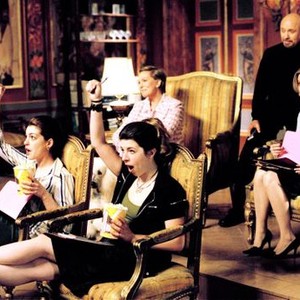 THE PRINCESS DIARIES, Heather Matarazzo, Anne Hathaway, Mandy Moore, 2001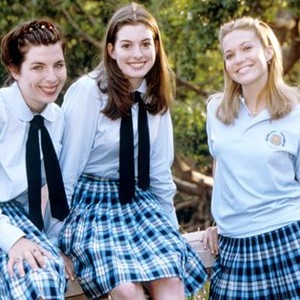 GETTING TO KNOW YOU, Michael Weston, Heather Matarazzo, 1999, (c)Sundance Channel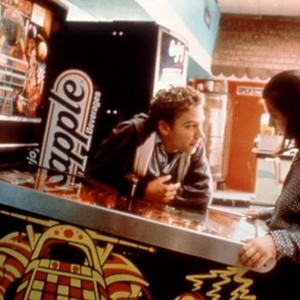 WELCOME TO THE DOLLHOUSE, Brendan Sexton Jr., Heather Matarazzo, 1995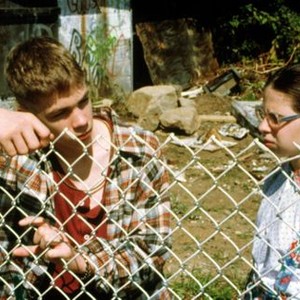 THE PRINCESS DIARIES 2: ROYAL ENGAGEMENT, Heather Matarazzo, 2004, (c) Buena Vista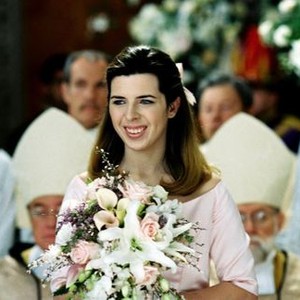 THE PRINCESS DIARIES 2: ROYAL ENGAGEMENT, from left: Heather Matarazzo, Anne Hathaway, 2004, © Buena Vista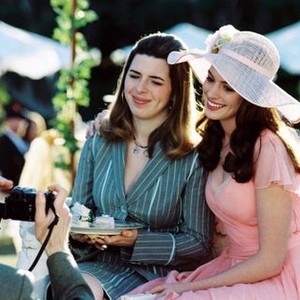 THE PRINCESS DIARIES, Anne Hathaway, Heather Matarazzo, Robert Schwartzman, 2001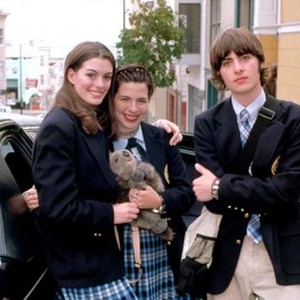 THE PRINCESS DIARIES 2: ROYAL ENGAGEMENT, Anne Hathaway, Heather Matarazzo, 2004, (c) Buena Vista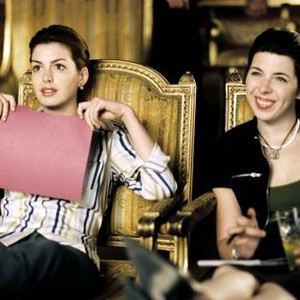 WELCOME TO THE DOLLHOUSE, Heather Matarazzo, 1995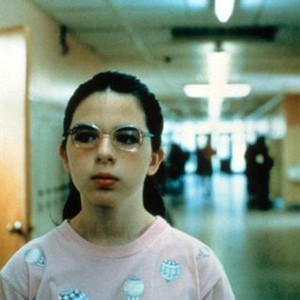 THE PRINCESS DIARIES 2: ROYAL ENGAGEMENT, front from left: Anne Hathaway, Heather Matarazzo, 2004, © Buena Vista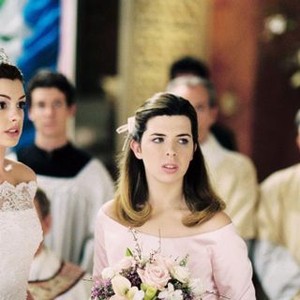 BILLBOARD, FROM LEFT: LAWRENCE KOCHOA, ALI WILLS, JOHN ROBINSON, HEATHER MATARAZZO, LEO FITZPATRICK, 2019. © PALADIN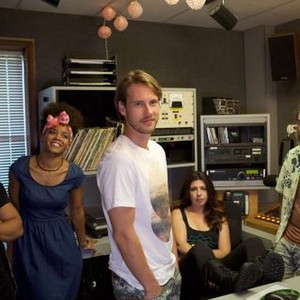 HOSTEL: PART II, Heather Matarazzo, 2007. ©Lions Gate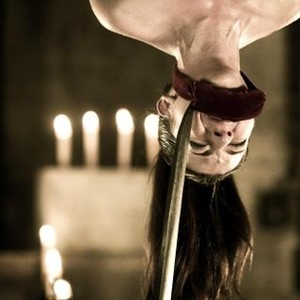 HOSTEL: PART II, Heather Matarazzo (left), 2007. ©Lions Gate
HOSTEL: PART II, Vera Jordanova, Heather Matarazzo, Bijou Phillips, Lauren German, 2007. ©Lions Gate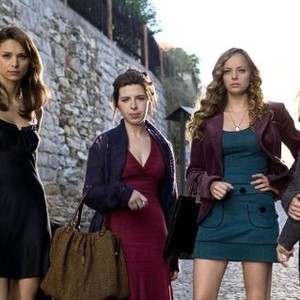 HOSTEL: PART II, Heather Matarazzo (foreground), 2007. ©Lions Gate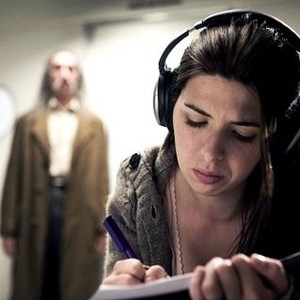 HOSTEL: PART II, Heather Matarazzo, 2007. ©Lions Gate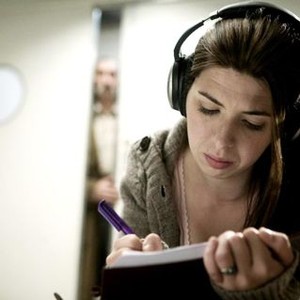 WELCOME TO THE DOLLHOUSE, Heather Matarazzo (center), 1995. ©Sony Pictures Classics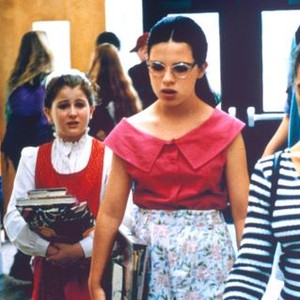 Skip to Quotes
Filmography
Movies
TV
Credit

86%

No Score Yet

Equal
Phyllis Lyon (Character)

2020

84%

75%

Grey's Anatomy
Unknown (Guest Star)

2015

20%

81%

Stalker
Unknown (Guest Star)

2014

No Score Yet

No Score Yet

Exes & Ohs
Unknown (Character)

2007

2009

No Score Yet

96%

Law & Order
Unknown (Guest Star)

1998

2008

No Score Yet

50%

Life on Mars
Unknown (Guest Star)

2008

100%

100%

Now and Again
Heather Wiseman (Character)

1999-2000

76%

74%

Roseanne
Heather (Guest Star)

1997

No Score Yet

84%

ER
Alyssa Gunther (Guest Star)

1997

30%

No Score Yet

Townies
Unknown (Guest Star)

1996