You might also like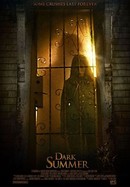 Rate And Review
Movie Info
A police officer (Kim Coates) who refuses to be stopped by a little thing like death returns to the streets to fight crime.
Critic Reviews for Officer Downe
Audience Reviews for Officer Downe
The concept is what caught my eye but after the 30 minute mark I started looking at the clock. You can see heavy influences from the Crank series, they could never replicate that films craziness elsewhere. The plot is very weak, these types of film rarely overcome the gimmick that gave the film its funding. The film is a massive music film clip which is a result of the filmmakers background. I can't see a future cult film but I suspect others might find something here. The campiness is not here, the acting is a little too good or maybe it is a result of quality actors. The film isn't terribly bad but it doesn't come close to the ambition it was attempting. I'm puzzled that an actor like Sam Witwer is attracted to such a dull film, he normally has a presence that has largely gone unnoticed, severely underrated. 05-11-2017.
Quotes
There are no approved quotes yet for this movie.