The Mad Songs of Fernanda Hussein
(2001)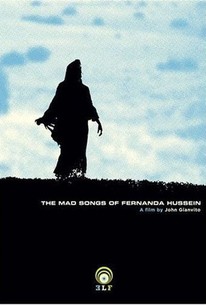 AUDIENCE SCORE
Critic Consensus: No consensus yet.
The Mad Songs of Fernanda Hussein Photos
Movie Info
This downbeat three-part drama tells a trio of stories that focus on different aspects of America's reaction to the war in the Persian Gulf. Fernanda Hussein (Thia Gonzales) is a Hispanic woman whose husband abandoned her and their children and returned to Egypt, where he was born. With the war in the Gulf at its height, Fernanda is subjected to a daily barrage of racist insults due to the fact that, through marriage, she shares her last name with Iraqi dictator Saddam Hussein, and when her children disappear under mysterious circumstances, Fernanda is left with nowhere to turn and few ways to express her sorrow. In the second chapter, Carlos (Robert Perrea) is a soldier who returns home as a hero after serving in the Middle East. But after spending months cleaning up the bloody damage American air strikes inflicted upon the people of Kuwait, Carlos has a hard time feeling heroic about the aftermath of the war. And finally, tensions mount among the members of a wealthy New Mexico family, as teenage Raphael (Dustin Scott) speaks out against the war, to the great consternation of his parents and siblings. Incidentally, Robert Perrea, who plays a returning Gulf War veteran in the second segment, himself served in the Gulf War as a Marine.
Critic Reviews for The Mad Songs of Fernanda Hussein
Audience Reviews for The Mad Songs of Fernanda Hussein
½
[center][img]http://www.sarangbang.or.kr/hrfilm/2002test/movie/big-mad_songs.jpg[/img][/center] (DVD) (First Viewing, 1st Gianvito film) In some ways, this could very well be one of the worst films I've ever seen. It's a three hour mess-- the direction is all over the place, and worst of all, it showcases some of most stilted acting I've ever witnessed in a feature film. But what I can't deny is that this film has forced me to reevaluate the purpose and the worth of many much "better" films. But focusing on the film's weak elements, particularly the acting is simply an easy means to sidestep a complex, confrontational, and --dare I say it?-- important film. Daring to document and try to make some kind of analysis of the affects the Gulf War has on those rallying from the sidelines back home, THE MAD SONGS OF FERNANDA HUSSEIN an intimate epic, weaving together the stories of a hispanic woman whose children are brutally murdered because of their father's last name of "Hussein," a politically-minded teenager who spurns his comfortable middle-class existence in the name of his ideals, and a Hispanic veteran encounters who upon returning home to a social network of family, friends and fellow workers that don't (and simply [i]can't[/i]) grasp the atrocities of his experience at war. My friend Kevin, who was the one who brought this film to my attention, wrote in his review/reaction that the "actors, almost all of them non-professionals, valiantly take on roles that are more momentous than any of them could embody." [i]The Village Voice[/i] documented the reasons for this decision (it was the results of simply not having the money to hire actors with professional experience), but upon reflection, even if the actors are inherently unable to rise to the heights and depths their characters require, it's impossible to think of them being played any other way. In a way, their technical imperfection brings out unexpected purities in the material, giving it a rough, unrehearsed edge that effectively embodies the jagged content of the film's multiple storylines. The connection to the renegade masterpiece SALT OF THE EARTH is easy to make (particularly since Fernanda's maiden name of Quintero is an homage to the main character of that film), and FERNANDA HUSSEIN could very well be the first film (at least that I'm aware of) that truly takes on the legacy of that film in all its overwhelming implications, and in turn enlarges that vision to captures the complexities and nuances of everyday life that the clear-cut ideology of that earlier film largely avoids. Say what you want about the acting, the length, and the messy-to-the-point-of-incoherent direction, but THE MAD SONGS OF FERNANDA HUSSEIN is a rare film with something to say, and what's more, it attempts to articulate something of vital importance. For all its flaws, it makes many other more technically perfect films pale completely in comparison. I don't know if I'll be able to quite approach cinema in quite the same way ever again.
Jesse Last
The Mad Songs of Fernanda Hussein Quotes
There are no approved quotes yet for this movie.
Discussion Forum
Discuss The Mad Songs of Fernanda Hussein on our Movie forum!