Criminal Minds: Season 1
(2005 - 2006)
You might also like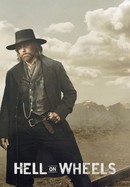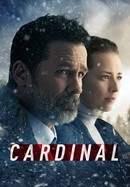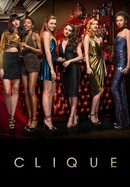 Agatha Christie's The ABC Murders
Rate And Review
Criminal Minds: Season 1 Photos
Audience Reviews for Criminal Minds: Season 1
Soooooo good. If you like to watch mysteries, crime and drama this is perfect for you + Matthew Gray Gubler hallelujah

Hate this show already . They let Hotch and Morgan go but still no issue. Started marking stupid directing mistakes still no issues and now last season starting to change everyone's personality all of the sudden and making two most liked characters to like each other whatttt!!!???? And have one "FBI" agent To put two suspects under arrest without her asking for backup and one little girl having such a good aim to hit JJ . Screw this show . Bunch selfish writers . Loved the show up until last few seasons

It's a good intro season to one of my favourite crime tv shows. It shows unique looks into what makes people become serial killers, arsonists etc. It's a good watch I highly recommend.

One of the most amazing crime show

oh i liked this show much more than the other similar ones. i don't really care about the highbrow literary references. I really like the smart boy. he's soooo cute.

Grabbed my attention initially, but after a few episodes it's clear that the same template is used every episode with slight changes to the criminal.

I've always enjoyed this show and I've watched it since I was young. They manage to come up with a new case each week and they also have overarching story lines which is great. All of the actors and actresses work so well together.

Very good show! I'm just not a big fan of Elle.

Criminal Minds, is an amazing Crime show that shows a little of how a Psychopath mind works, which makes this show even better!

It doesn't have a promising start because of its 1st episode full of boredom, but that is the only exception, because after that bad start the stuff start being recomposed and it interesting plot, charismatic cast, wit and with a reasonable script it becomes one of the best police series ever made.