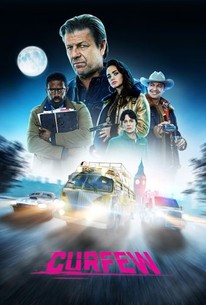 You might also like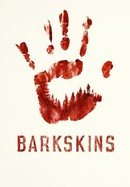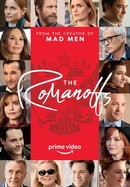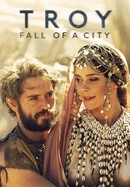 Rate And Review
News & Interviews for Curfew: Season 1
Audience Reviews for Curfew: Season 1
Loved it ! Hope there is Season 2,3,4

Loved it can't wait for season 2 just hope they do it soon suspense is killing me

So, A virus outbreak that began in Scotland, quickly travelled the globe, those infected rapidly mutated into ferel creatures known as 'Mooks'. Mooks are fast and very savage but have a sensitivity to light meaning when the sun goes down the hunting begins. The government have imposed a curfew where anyone caught out between 7 PM and 7 AM will automatically be quarantined. The focus of this series is on a few lucky groups with a chance of sanctuary on an island in the south pacific by competing in an illegal 620-mile street race created by billionaire Max Larssen (Adam Brody). I liked this series, it's not perfect, but the different groups of characters are entertaining with good performances by the cast. The first episode is an introduction to the characters leading up to the start of the race which then takes place throughout the remaining seven episodes with some flashbacks thrown in to help unravel the histories of the characters as well as giving us a look at the initial outbreak. Like many shows, it has it's high and low points but it does improve as the series goes on.

Once you get passed the rather lackluster first episode, this show turns out to be a fun romp with an excellent ensemble cast and actually kinda great use of flashbacks. I recommend to people who want a simple story, with an intriguing premise and decent world building.

Good First Season...Nice Take on the Zombie Apoc. And thank god for the Death of the Father to be,

I just watched the CURFEW on spectrum, WOW!!! I thought it was an excellent show, there were more twist and turns than the road to be free had. I was happy when certain characters got it, and very sad when other characters got it, The dreaded "burp" scene near the end was a combination of shock, gasp, sad, unbelieving and just wow....I am not sure you can make a season 2, it made for a perfect show and a great ending, if one does develop in the next year, I promise, cross my heart, hope to die, to watch it. Man, I loved it.....Wow.....

My cable company thought it would be oh so clever of them to create their own series exclusive to them. This one is called Curfew. In a nutshell, it's about a world where there is a mandatory curfew in place during the hours of darkness to help the citizens (London in this case) not get bit by the "infected". Sort of like zombies. These are people who became this way and spend the nights trying to eat everyone not infected. There is a race. They have 1 night to travel 1,000 miles to the finish line. 1st one there gets to go to the island where life is beautiful and birds and trees and all manner if furry things run about. What follows is 7 episodes of this race and the citizens in it. We are treated with the usual "5 years ago," "8 hours ago," etc type of storytelling. Each episode is 45 minutes long making for a total of 315 min. or 5 1/4 hours of a colossal waste of time. Seriously. The whole thing could have been presented as a 90-minute made-for-TV movie.

Born in the 70's, child of the 80's, I am. This show soooooo has the feel of a John Carpenter movie. Has an obvious Escape From New York influence especially with the opening theme song and some of the sound effects. Now just mix in Deathrace and some zombies (seems more modern, like 28 Days later). That, is what this show is about. Sorry, no spoilers here! ;)

This show was so good!! My household binged the whole season in 1 day. We are all praying for a second season!!