DC's Legends of Tomorrow: Season 5
(2020)
You might also like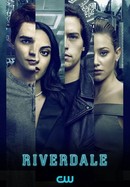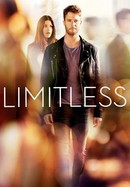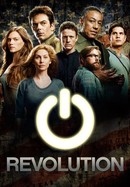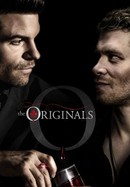 Rate And Review
DC's Legends of Tomorrow: Season 5 Videos
DC's Legends of Tomorrow: Season 5 Photos
News & Interviews for DC's Legends of Tomorrow: Season 5
Audience Reviews for DC's Legends of Tomorrow: Season 5
This is the season were the show went from "so bad it's good" to "just bad".

one of the best showa ever

This is without a doubt the best season of the Legends of Tomorrow series, the creativity and the continuation of the events of the fourth season (which was also amazing, by the way), brings us a beautiful audiovisual experience, besides entertaining us with some very well elaborated comedy, romance, and action scenes, to the point of creating a certain closeness to the audience and a tone of realism.

I'm just really impressed

Legends Of Tomorrow Season 5 is a very exciting and fun season in the arrowverse. This season is better than season 4 in many way possible and even the episodes were exciting and more action pack than season 4. This season thankfully doesn't focus on the love aspect too much and pack's some emotional punches, one of those including Ray Palmers send off leaving 2 of the original legends left. Some of the problems I have with this season is Zari's new version and some of the episodes. In season 4 we saw Zari die because the timeline was getting messed up and because of that in season 5 we saw a new version of herself. This new version wasn't a good character and came off as annoying at many times. The episodes how ever are action packed but there are one too many filler which was been a big problem with the series as a whole. Overall this season was very good and was defiantly an improvement over season 4. I would recommend this season and show as a whole.

This season was absolutely amazing.

season 2 of Legends of tomorrow was actually the best season of this show and actually really enjoyable - the characters were still making mistakes but this was cause they were trying and it had big stakes and consequences. It was a superhero light hearted show but still had good stories and character development. But from then on the writers listened too much on what is written online and they turned the show in to a silly rom sit com with parodies and one dimensional characters who are jut there for the comic relief. They can't even bother to tell a single story any more and rehash the old ones.

Really, the core story (which is great) of season 1 and 2 has gone, now things looks messy and it's more become a teenager time-wasting series. Childish and no longer interesting anymore.

This is the best season so far!

Meh. I'd say it's better than the monstrosity of season four, but was a lot darker than other seasons and was sort of a remake of S3 . . .