DC's Legends of Tomorrow
(2020)
Where to watch
Buy
Subscription
Buy
Buy
You might also like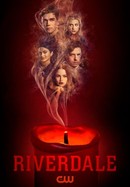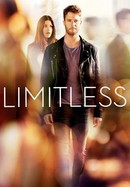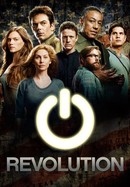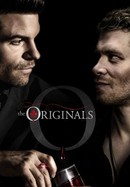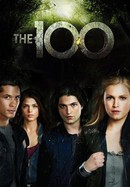 Rate And Review
DC's Legends of Tomorrow: Season 5 Videos
DC's Legends of Tomorrow: Season 5 Photos
News & Interviews for DC's Legends of Tomorrow
Audience Reviews for DC's Legends of Tomorrow: Season 5
So bad I could barely even finish it

Cheap writing, and nothing makes any sense, season 1-3 was much better the rest is just not good.

This season was bad, so bad i could barely even get through to the very end. And nothing was done in a good way, and everything was too different from the previous seasons

We keep going with the downfall of LoT. Season 5 is without a doubt worst then 4, sadly. I once thought Season 1 was ok to watch. I once thought season 2 was GREAT I once thought season 3 was AMAZING (the best) Now, i simply skip parts of episodes when suddenly the cast think they are shooting scenes for high school musical. Even Constantine forgot he got super powers. Any character can replace the other one. Seeing one of the legends leaving us made me sad, but maybe it was for the best? I can't stand the new Zari, please kill her off, i want the other one. Constantine save the day AGAIN. His storyline with Astra and with Hell is the only thing to look foward. Some episodes are boring to watch. Charlie is cool but here again, we all forget she got superpowers. Sara getting superpowers? WTF??? Lot turned into fan fiction, say otherwise, your blind and probably in love with the show that became a parody of its own parody, i can't understand you. Even the comedy aspect is painfull to watch.

This is the season were the show went from "so bad it's good" to "just bad".

one of the best showa ever

This is without a doubt the best season of the Legends of Tomorrow series, the creativity and the continuation of the events of the fourth season (which was also amazing, by the way), brings us a beautiful audiovisual experience, besides entertaining us with some very well elaborated comedy, romance, and action scenes, to the point of creating a certain closeness to the audience and a tone of realism.

I'm just really impressed

Legends Of Tomorrow Season 5 is a very exciting and fun season in the arrowverse. This season is better than season 4 in many way possible and even the episodes were exciting and more action pack than season 4. This season thankfully doesn't focus on the love aspect too much and pack's some emotional punches, one of those including Ray Palmers send off leaving 2 of the original legends left. Some of the problems I have with this season is Zari's new version and some of the episodes. In season 4 we saw Zari die because the timeline was getting messed up and because of that in season 5 we saw a new version of herself. This new version wasn't a good character and came off as annoying at many times. The episodes how ever are action packed but there are one too many filler which was been a big problem with the series as a whole. Overall this season was very good and was defiantly an improvement over season 4. I would recommend this season and show as a whole.

This season was absolutely amazing.
See Details