It's Always Sunny in Philadelphia: Season 9
(2013)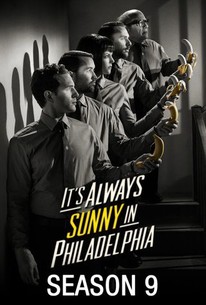 You might also like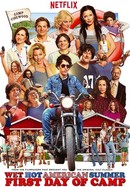 Wet Hot American Summer: First Day of Camp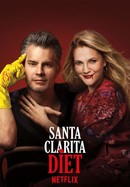 Rate And Review
It's Always Sunny in Philadelphia: Season 9 Photos
News & Interviews for It's Always Sunny in Philadelphia: Season 9
Audience Reviews for It's Always Sunny in Philadelphia: Season 9
Give it a watch, amazing show!

i've re-watched this show like 20 times

Not up there with my favourite seasons, but still top tv, and the end episode I really love.

It's Always Sunny In Philadelphia keeps delivering the laughs in its ninth season. The Patty's gang gets into a number of new hijinks this season, including an attempt to win an award for their bar, falling for a pyramid scheme, and throwing a Thanksgiving dinner for all their frenemies. They also repeat some of their previous shenanigans, such as making another Lethal Weapon sequel and getting the gun fever. A couple of special guest stars, including Sean William Scott, Josh Groban, "Rowdy" Roddy Piper, and Jessica Collins, make appearances and several of the series' fan favorite recurring characters (Ben the Soldier, The McPoyle Brothers, Artemis) come back. The comedy is especially sharp and the cast is really on point, having great chemistry. Additionally, the show does some clever film parodies of Up and Flowers for Algernon, and crosses the 100th episode milestone. Season 9 of It's Always Sunny In Philadelphia is incredibly funny and continues to be fresh and exciting.

great season! I loved the gang desperately tries to win an award and i loved the gang saves the day.

Its really stupid but I love it

FX's (now FXX's) It's Always Sunny in Philadelphia continues to show why it's one of the funniest raunchy comedies on cable, with great writing, great direction, and incredible performances from the gang.

I will say that very few shows earn a 9, going on 10, season run. Which makes It's Always Sunny so much more remarkable than most shows around. It may have a sort of niched fan base, but I can say with certainty this is one of, if not the strongest comedy since Seinfeld.

It's Always Sunny in Philadelphia continues to flaunt its trademark foolishness in an experimental ninth season that thrives on the fringe between sardonic commentary and offbeat humor.