Line of Duty
(2017)
What to know
Critics Consensus
Line of Duty's gripping fourth season is an adrenaline-fueled thrill ride from start to finish. Read critic reviews
Where to watch
Buy
Free
Subscription
Buy
You might also like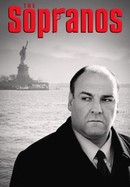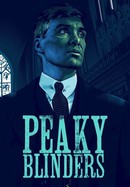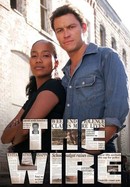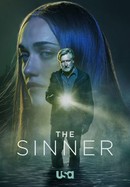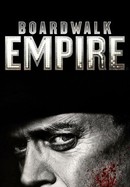 Rate And Review
Line of Duty: Season 4 Photos
Tv Season Info
Genres:

Crime, Drama

Network:

BBC

Premiere Date:

Mar 26, 2017
News & Interviews forLine of Duty
Audience Reviews for Line of Duty: Season 4
Spoilers: They blew the title, as this was so thoroughly British, it was all about words, with long stretches of nothing but words in an interview room. Call it: Perverting the Course of Justice. What justice system besides the Brits has such a serious criminal charge? Perverting the course of justice? Uh, could you be a little more specific? No, mate, cheers, we got it covered. Yeah, you got EVERYTHING covered. You all right? I love the words they use, different than what we Yanks use across the pond. It's as if they are all always challenging each other to get the words right. Show Mummy you are doing the right thing, Ma'am. Are you a DC or a DS or a DCI, and get it right, already? Like their tennis. Is it a game point or set point or match point or championship point? If you don't get it right, dammit, you just aren't trying hard enough, you wanker! The Brits seem almost gentle, authority loving, even formal and "proper." And AC-12 cleans up the good guys who are really bad guys because that's the way they do it, for queen and country! And, really, God bless 'em, they don't carry guns without 14 layers of permission to even get the gun then return it (learn something, U.S. Senate!). Love Vicky McClure, big eyes, big heart, helps her sell betrayal, and Compston, he polished up the handle so carefully, and Dunbar, but we won't go down without a fight, are good, and Keeley, true meets false, and Polly, loyalty shmoyalty, too, and Thandie makes acting almost ethereally transcendent. The writer Mercurio has to give us 18 twists and turns or he just isn't giving it a proper turn at excellence and is just another wanker, mate! Sir! We'll overlook the traditional the sun never sets on the British empire angle, which ain't so proper, mate, what with boot heels on Irish necks and those of all manner of woggs in the colonies and such. This is cops making sure cops are cops and not robbers. Pip pip, mates! Cheers! Writing uneven but good enough, and better than a lot of TV. Soap angles, who's shaggin whom (not who!), mate, were fine because not overdone. Trust Mummy, mate, but keep an eye on everyone else, DS Fleming! Cheers! So, this is not bollocks, Ma'am ... as you were.

Love this one! TN is a queen! Taut, twisting, and clever, this season kills it

I was scared to watch series 4 as didn't think anything could top series 3. Didn't think 4 was as good. The storyline seemed too unrealistic.

Unrelenting start to finish. Ties into first three seasons so make sure to watch them first. Fantastic

Another gripping story from Line of Duty. Maybe not as exhilarating as previous seasons, but does not disappoint.

You just know the bad guy is going to get away with their deed, biting fingernails. Yelling at the screen.

I watched up to Season 4 but I won't watch more. Its very well written and acted. Unfortunately the BBC Diversity Police got their clutches on what could have been a great drama. If you'd never been to the UK and watched this you'd think A. that 30% or more of the UK population is Black, which it isn't (Its less than 10%) and B. Most of the most physically demanding police jobs in the UK are done by Women, which is not the case by a very long way. The finale of Season 4 was farcical and a big let down after hours spent watching the build-up!. As a Brit I can't stand to watch any more of this grossly misrepresented view of British society.

The core characters continue to develop in this excellent series.

A bit disappointing compared to the first three series, I didn't fnd the performances beleiveable. Maybe the Director/Producer had been briefed to make it really fast paced. Maybe they felt something to prove because Thandi Newton was on board. There was no space for the characters or story to breathe. Disappointed.
See Details