You might also like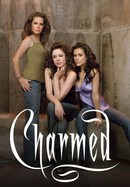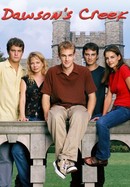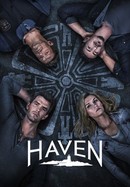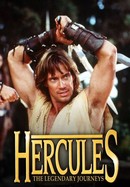 Hercules: The Legendary Journeys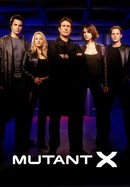 Rate And Review
Audience Reviews for Merlin: Season 1
When I started watching Merlin was let's say on a idle mode, that is I was not really so interested, but I kept watching and bit by bit it started capturing me. But it took sometime before I realized how great that show was. The cast is of high standard and the whole show is a colossal. Starting from the first season. A very young Colin Morgan proved his acting abilities from the start.

Very poorly written and acted with very cheap sets. We should expect moor from two very seasoned actors. Not just horrifically historically inaccurate but historically insulting. Modern terminology and music used throughout. Surprised we didn't see people with glasses and watches.

65/100 it would be Tier 1 if wasn't the last ep

This is my favorite show. People might be uninterested at first, mostly due to the poor visual effects, but Merlin doesn't need top quality visual effects to be good. It's like watching a really good fantasy film, with incredible actors, (at least in terms of the long term characters), a fantastic storyline, and an enemies to friends relationship that is absolutely hilarious. Even though a couple of the side plots were cheesy at times, it never stopped being entertaining. The character development from beginning to end is astounding, and the relationship between Merlin and Arthur is one that cannot be easily forgotten. I introduced this show to anyone who was willing to give it a chance and everyone who listened to my word loved it. I recommend for all ages. I'm 16. My grandparents love this show too.

Simply magical, although for that time it wasn't enough.

This series is really good, I like the reimagining of the legend

LIKED: it is one of the funniest shows I've seen and the Banta between Arthur and Merlin is Hilarious. the Cast is incredible such as John Hurt as the Dragon, Anthony Head as Uther and even Michelle Ryan as Nimueh. the best episode of the Series is Excalibur. DISLIKED: it has not aged well with the special CGI Effects being awful and sometimes the action is shot poorly. There is one episode I didn't like which is the mark of Nimueh.

Somewhat enjoyable but really goofy at times since a lot of the episodes feels like fillers but for the few ones with development are really intriguing to the plot itself.

Love to watch this story about Merlin & King Arthur

Yet another rendition of characters that have been told and retold too many times. The sets and special effects are reminiscent of the 1980's, not the 2000's. It seems like it's geared towards children until you see someone executed or otherwise killed. So, is it for adults that enjoy TV-PG? I suppose it is. It must be for the people you read complaining about profanity and nudity in reviews. The lead playing Merlin pulls off playing a young Merlin quite well but the script is rather predictable which again made me feel as though I'm watching a children's television show. The best way to describe this show is to compare it to an early 80's movie that may have been good for its time but now shot with a camera from the year 2000. They might as well have used stop motion animation here instead of the awful c.g.i. I don't use the word "cringe" that often, but I wouldn't hesitate to use it here. If you are a diehard fan of the source material or just looking for some very, very light entertainment, give it a go. It's like a children's television show for adults who are sick of sex and the "f" word on t.v.