Omniscient: Season 1
(2020)
You might also like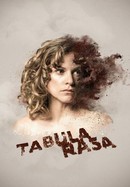 Rate And Review
Omniscient: Season 1 Photos
Audience Reviews for Omniscient: Season 1
Not bad for an international show but the Netflix rating is way too high. There are too many holes in the plot of this "future" Brazil. If security was so high tech in the future with millions of drones following around every single person, why would Omniscient only have a fingerprint scanner to access the room that contains the chip boards that allow a person to download any drone video from the database? If security was so important then why wouldn't they use full hand scanners and retina scanners? Every other futuristic TV show has it. Also, in the episode where Nina and her brother really were in a bad part of Brazil outside the "city", they never would have made it out alive lol. The plot is just ridiculous and unbelievable for a normal citizen like Nina... she's not a super genius who can infiltrate a security corporation so easily. There are two many eye roll situations in this show. They really could have made this series in four episodes if you cut out all the sex scenes and basically everything Nina's brother did. I do like the main actress Nina though, she reminds me of a Brazilian "Amelie" with the same hair cut, same body, but not quite as witty; it's like they purposely modeled Nina after Amelie. If you've never seen Amelie the movie, look it up, you'll see what I mean.

Very good show with good actors and good quality production. The story is interesting, the characters are well written although obviously this is not a high budget Hollywood production which shows on some of the special effects

Good enough. Not the best show on netflix, COVID made me see it, and I liked. Actors could act a little bit better. Maybe that's a minor problem if you aren't portuguese native speaker.