You might also like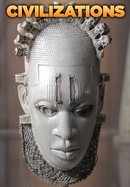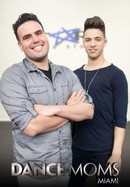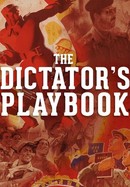 Rate And Review
There are no critic reviews yet for Persona: Season 1. Keep checking Rotten Tomatoes for updates!
Audience Reviews for Persona: Season 1
Persona contains a deeper meaning the more you watch it. The symbolism in Love Shot, the truth and hyperbole in Collector, the irony in Kiss Burn, ending with the capture of life-after-death conversation in Walking at Night - each delivered by stellar acting of its actresses and actors.

Persona llega a Netflix como la ganadora del premio Geek de la semana. Una serie que ilustra la perspectiva de cuatro famosos directores coreanos sobre el concepto de 'Persona'. Tomando en consideración que la serie 'Persona' guarda un concepto bastante subjetivo, aunque la RAE lo resuma en "Individuo de la especie humana", resumir la versión de cuatro directores no es tarea fácil. Con Lee Ji-eun conocida como IU (protagonista de toda la serie) y el concepto de 'persona' avanzaremos un capítulo a la vez. Love Set, Capítulo 1 Dirigida por Lee Kyoung-Mi es un corto que toca el tema de los celos en medio de una angustiosa contienda donde generan un ambiente ambiguo. Este corto es visceral y completamente sensorial. El director se valió de sensaciones más que las mismas emociones como punto básico. La actuación tanto de IU como Bae Doona, plausible. Collector, Capítulo 2 Yim Pil-Sung el capítulo más oscuro de toda esta serie relata la historia mostrará una reflexión peculiar sobre la entrega personal algunas desmedida y lo atractivo que puede resultar para muchos el misterio. Este es uno de los capítulos más pintorescos, con una narrativa exquisita que describe maravillosamente la historia sobre el detrimento personal del protagonista. Kiss Burn, Capítulo 3 Bajo la dirección de Jeon Go-Woon esta es la historia quizás más extraña de esta colección. La relación de amigas y un padre abusivo desencadena una serie de acciones para penalizar el comportamiento de esa figura paterna. En este caso me parece que no está bien lograda la serie a pesar de la actuación d IU, pierde sentido en esta colección cuando dejas de lado el simbolismo presente en los otros tres episodios. Walking at Night, Capítulo 4 Es el único episodio en blanco y negro de esta colección y por el tema fue una decisión acertada por parte de Kim Jong-Kwan, director de la obra. El corto cita la historia de la aceptación de la muerte de un ser querido con quien se encontrará el protagonista en sueño para así superar con su subconsciente el hecho. En medio de una naturaleza onírica, un uso dinámico de la iluminación y una narrativa sencilla de hecho considerando lo profundo de los episodios anteriores esta es la más espontánea y cándida de todo el conjunto. Al final de todas las historias 'Persona' es de esas series de análisis profundo, en lugar de analizarlo como una simple historia de Hollywood. Esto tiene el símbolo asiático por todos los rincones, buen producto, pero no para todos los mercados especialmente el americano donde la estética es diferente; a pesar de ello, a manera ilustrativa, para los seguidores de Black Mirror aunque esto es una serie que profundiza en el arte y no en la tecnología, la forma como describen los hechos recuerda el estilo de 'Cocodrilo' o 'Lágrimas de Cocodrilo' dependiendo de su zona.

the worst movie. IU is a terrible actress! Do not waste your time seeing it.