Real Rob: Season 1
(2015)
You might also like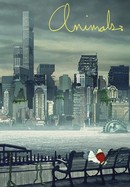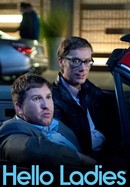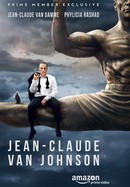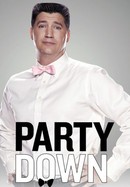 Rate And Review
Real Rob: Season 1 Photos
Audience Reviews for Real Rob: Season 1
Fantastic dry humor. Rob's wife is sexy and smart.

Horrible, don't watch. Rob Schneider shows his true colors. Used to think he was ok but lost all respect for him.

This is one of his best artistic performances. He is witty, funny and sarcastic who is truthful to his feelings and lifestyle.

This was the most incoherent pile of dung I have ever seen.

I'm two episodes in and finding many laugh out loud moments, looking forward to the rest of the season.

Easy going with likeable people, hence the critics don't get it but the audience does. Let's hope for more seasons from Netflix

This show is awesomely hilarious. After I saw all the woke SJW hating on it I knew I would love it. The same type of humor as Curb your enthusiasm. Millennials would probably hate that show now as well. Anyway great show, super funny Latina wife, and supporting actors

The supposed "show" shows the life of Rob Schneider, his wife, his daughter, his assistant and his stalker. The absurd is great! The situations are exaggerated, but the performance of Rob and, above all, of Patricia are excellent. The show is very funny, and when you start watching a chapter, it is no longer possible to stop until the end of the two seasons.

This show is hilarious. I only found this because I read an article about the best and worst netflix originals and the person who wrote it ranked this as one of the worst. Considering that person was a huge SJW and thought "dear white people" was legit, I KNEW that this was going to at least be funny in an offensive way, and I like that kind of stuff. I'm through most of the series and I can say I laughed more in the first 15 minutes than I laughed during the entire first season of orange is the new black, and much more than the unbearable kimmy shmidt, two shows that i REALLY wanted to like due to recommendations from liberal women i've dated. There are tons of laughs and this show doesn't take itself seriously at all. I'd say if you like the kind of comedy in movies like Deuce Bieglow, Dirty Work, or Grandma's Boy, you'll probably like this show. It isn't AS funny as those movies (classics) but it's the same kind of comedy. While I do appreciate the kind of series that start a story at episode one and then keep the same plot going throughout the entire run, or at least the whole season, it's nice to find a new(er) funny show that you can pick up at any episode and laugh right away. Sure there are some inside jokes but not the kind that will ruin it for you if you watch the series starting with the last episode first. As opposed to a show like orange is the new black where you HAVE to start from episode 1 to understand the plots and you wonder "why am I watching a comedy but i'm not laughing?" Good funny show. Looking forward to watching the 2nd season.

I just finished season 1. I like it. It is quirky and funny.