Star Trek: Lower Decks: Season 1
(2020)
You might also like
Disney Gallery: Star Wars: The Mandalorian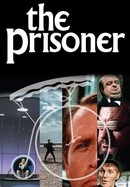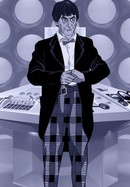 Doctor Who: The Power of the Daleks
Rate And Review
Star Trek: Lower Decks: Season 1 Videos
Star Trek: Lower Decks: Season 1 Photos
News & Interviews for Star Trek: Lower Decks: Season 1
Audience Reviews for Star Trek: Lower Decks: Season 1
Lower Decks is the best thing to happen to Star Trek since Janeway dealt with Tuvix. It is utterly hilarious, and at its core... Every bit, if not more, Humanistic than a considerable chunk of modern Trek.

Hasn't mich to do with Star Trek but enjoyable?

Really funny, confirms a lot of cool canon and creates some new

True Str Trek fans can't ignore all those references. Specially those from TOS.

No sure what it is, but it isn't Star Trek!

This show is meant to be pastiche, but ultimately mocks and belittles the franchise. Puerile trash.

Geared to those with the emotional intelligence of a child and the intellect of someone that can follow the plot of an episode of Star Trek, this show is a cringe-filled nightmare of bad writing and over the top voice acting. If you think The Family Guy is still fresh after all these years and still watch annoying tween cartoons, this show might be for you. I hated it.

A pale shadow of Star Treks once greatness. Could have been better with less cheesiness.

I like it. So many animated shows focus on being weird. Not this one. This is a fun take on the franchise. Good stories in Star Trek fashion with more humor put in. Not quite a kids show but it is definitely good for teens and up. I hope it stays around for a while.