The Big Bang Theory: Season 11
(2017 - 2018)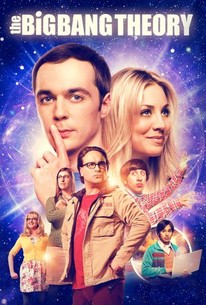 Rate And Review
The Big Bang Theory: Season 11 Photos
Tv Season Info
Series 11 of this sitcom sees Amy make a big decision whether or not to marry Sheldon.
News & Interviews for The Big Bang Theory: Season 11
Audience Reviews for The Big Bang Theory: Season 11
This season feels like a repeat of Season 10.

The show is damningly inconsistent in maintaining a sense of development and continuity for the sake of jokes. But it still better then most sit-coms we got now.

Just lame. Too much canned laughter.

love they left the season open for the final to be about so much.

This show is so funny, I can not get enough of it!

Episode of the wedding was really, really well.

Comparing this to the first season, we see that a lot has changed. And though I did claim in my review in the first season that some change may be good, all the change here seems to be going in the wrong direction. I understand the use of character development and how the characters need to grow, but every single aspect of growth that the show is using are romantic relationships. And this is straying away from the old cast that we used to love with their funny quirks. I did claim that laughing AT THE CHARACTERS were a very low form of humor, but now, the show seems to lack any humor.

No comparison with the first ones. It has very funny moments but its just not as good

Som joks aRe kinde funny but the rest of the joks in the show is PaifunlY not funny. For me i think that the bing bang thoery is one of the worst Modern shows of all time.

Although nearly a decade later, this fantastic sitcom is still going strong. Even though they are not as good as the seasons prior, Chuck Lorre are still amazingly coming up with fresh and original ideas. The Big Bang Theory is my favourite shows, hands down.